Brian Foley, bassist with legendary Dublin band The Blades, has released his new four-track digital recording Live to Love EP under the name Boy One.
Click on the picture link above to hear the new EP
Produced by Pat Donne and featuring guest vocalist Heather Fogarty, the EP opens with Gale Force Ten an up-tempo, guitar driven rocker.
Speaking to RTÉ Entertainment, Foley said, "There's a kind of Undertones, punky vibe off this one. I was probably thinking about Teresa Mannion when I wrote it . . . "
The musician says he was influenced by recent deaths of people close to him on the following track, Like a River (that has run dry). "There's a hint of Gospel on it to convey the melancholy lyrics," said Foley. "It's sung by guest vocalist Heather Fogarty.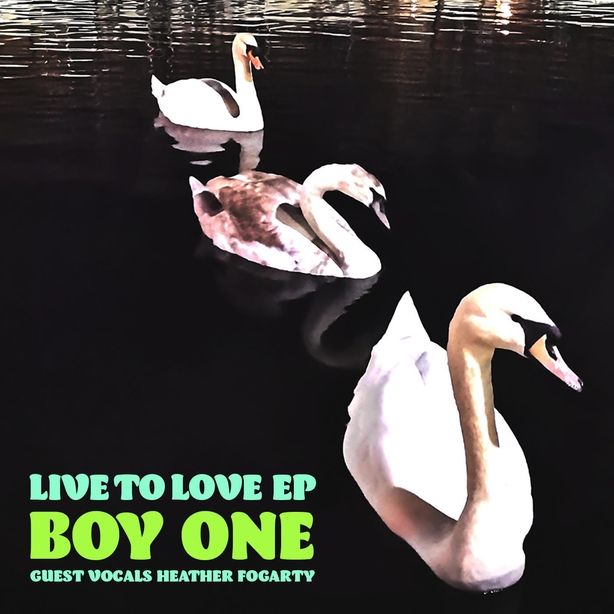 He describes EP track Life is for Lovin' as "A mid-tempo, acoustic guitar led slice of Kinks sounding pop song. Some think life is for living but there ain't no living without love. It's a slice of harmony-laden pop that will cheer up anyone having a bad day.
"The last track, Pure Happiness, has a Motown drum beat, layered harmonies and a liberal use of the vibraslap, which all add up to a slice of 60's sounding pop."
The Live to Love EP is available now on bandcamp, iTunes and many other music streaming platforms.
Meanwhile, this weekend The Blades play their first Cork gig in 33 years this Friday, June 14 when they play Live at St Luke's as part of the Cork Midsummer Festival 2019, with support from Laurie Shaw.