Uncompromising Dublin act Girl Band will return with new album The Talkies this September having already trailed the release with their blistering new single Shoulderblades.
We need your consent to load this YouTube contentWe use YouTube to manage extra content that can set cookies on your device and collect data about your activity. Please review their details and accept them to load the content.Manage Preferences
The band, comprised of vocalist Dara Kiely, bassist Daniel Fox, drummer Adam Faulkner, and guitarist Alan Duggan won wide acclaim for their debut album Holding Hands with Jamie in 2015.
The Talkies will be released on the legendary Rough Trade label on September 27 and was produced by band member Fox during recording sessions in November last year at Ballintubbert House, a stately home on the outskirts of Dublin: "a few pay grades above what we're used to" as the band remark.
According to the wildly experimental foursome, "The alien construction of Ballintubbert and its corridors help to navigate Girl Bands cataclysmic sound within a world of its own."
"In many ways the idea behind the album was to make an audio representation of the house," says Duggan. "We recorded all the drums twice: once on the landing and once in the cellar, and during production we could actually cut in between both these sounds."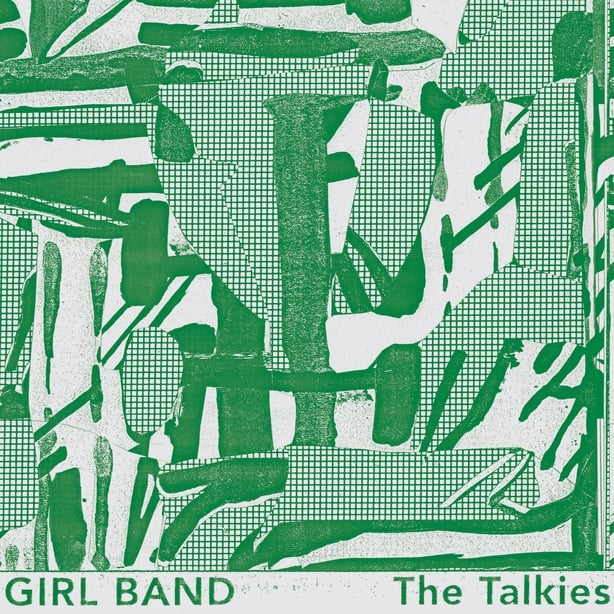 Producer and band member Fox says, "After we cancelled the last tour we weren't really writing together as much anymore so we were more into demoing and writing down parts then cutting them up, collaging them together in the computer and re-configuring them that way".
The first track to be released from the album is Shoulderblades and arrives with a diverting made by the band's long-time collaborator Bob Gallagher, whose previous work with Girl Band won him Best Irish Music Video at the Cork Film Festival and he was nominated for best director at the 2016 Berlin Music Video awards.
The band have also announced a USA and European tour which will see them play dates throughout October and November in Chicago, New York, Washington, Manchester, London, Brussels, Berlin and Paris before finishing up at Vicar street in Dublin on November 22.
The track listing for The Talkies is: Prolix, Going Norway, Shoulderblades, Couch Combover, Aibophobia, Salmon of Knowledge, Akineton, Amygdala, Caveat, Laggard, Prefab Castle, Ereignis
More music news, reviews and interviews here