Dylan Moran has told The Ray D'Arcy Show on RTÉ Radio 1 that he is working on a new series for the BBC.
The Black Books creator and star, who is in Dublin for shows at Vicar Street, was a guest on the programme on Wednesday, when talk turned to future projects.
"I'm writing another show," he said. "I'm writing a little thing for the Beeb. It's just small, and it's just quietly in the pipes."
"And what does small mean?" asked the host.
"It means it's a small format," Moran replied. "It's just, like, 15 minutes long. There's five episodes, so it's a micro thing."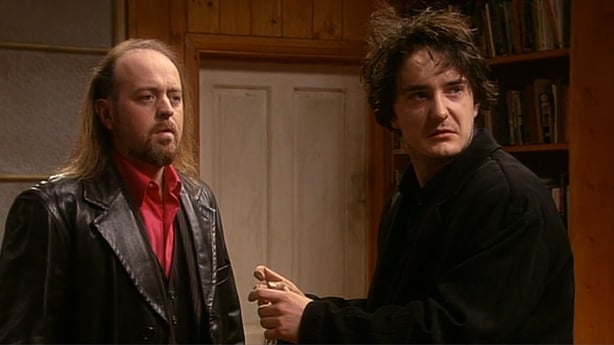 "And will you be in it?" D'Arcy enquired.
"Yeah, I'm in it," said Moran.
"I'm in it with another actor who I won't name yet because it's not happened [yet]. She's a huge talent and a fantastic performer."
Moran is playing additional dates in Dublin and Wexford in July, and Limerick and Cork in September as part of his Doctor Cosmos tour.
Listen to the interview in full here.