US President Donald Trump has clarified what he meant when he called the Duchess of Sussex Meghan Markle "nasty" in an interview with Piers Morgan on Good Morning Britain.
In a recent interview with The Sun newspaper, Trump said he was unaware that the former Suits star had previously suggested she would leave the US if he won the 2016 presidential election, adding: "I didn't know that she was nasty."
Trump, who is travelling from his state visit in the UK to Ireland on Wednesday afternoon, has now explained what he meant by the comment.
When Morgan asked him if he thinks Markle is "nasty" or not, Trump replied: "No. You know the question was asked of me and I didn't know that she said anything bad about me, it sounds like she did, and that's ok, hey join the crowd.
"And they said some of the things that she said and It's actually on tape. And I said: 'Well, I didn't know she was nasty'. I wasn't referring to she's nasty."
"I said she was nasty about me. And essentially I didn't know she was nasty about me. But I said you know what? She's doing a good job, I hope she enjoys her life…"
Did Donald Trump really call the Duchess of Sussex 'nasty'?

He clarifies his comment and says 'I think she's doing very well'.

He adds Prince Harry was 'a terrific guy' and 'couldn't have been nicer'. pic.twitter.com/ARwcyheeiv

— Good Morning Britain (@GMB) June 5, 2019
When asked what he thinks about Markle, he said: "I think she's very nice. I have to be honest, I don't really know her."
He continued: "That's ok for her to be nasty to me, it's not good for me to be nasty to her, and I wasn't. In fact I think she's doing very well."
Morgan also asked Trump if he had a chance to talk to Prince Harry the Duke of Sussex during his three-day state visit to the UK.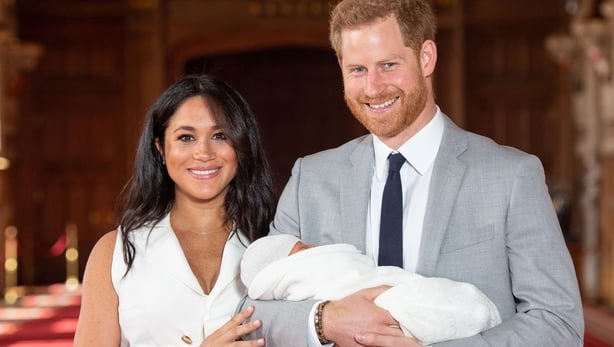 Trump said he congratulated Prince Harry, who recently welcomed son Archie with Markle, calling him "a terrific guy".
Asked about rumours that the royal did not want to speak to him, Trump said: "No, no, no, just the opposite.
"In fact, he spent a lot of time talking to Ivanka and talking to my family."
When asked if he spoke to Prince Harry about the "nasty" comment, Trump replied: "We didn't talk about it…I was going to because it was so falsely put out there. And when you see that transcript and you see, it's the exact opposite of what they said. Did you look at the transcript?"
In the wide-ranging interview with Morgan, Trump also discussed the NHS, post-Brexit trade deals, his rapport with the Queen during his visit to Buckingham Palace, his feud with the late senator John McCain and gun violence.