Killing Eve writer and developer Phoebe Waller-Bridge has explained why she decided not to appear in the dark spy thriller.
Fans of the writer and actress, who shot to eminence with Fleabag, would probably have expected her to feature in the TV adaptation of the Codename Villanelle novella series by Luke Jennings.
But according to the 33-year-old, none of the characters ever really felt right for her when she was developing Killing Eve. 
At a recent Comedy Actress Roundtable for The Hollywood Reporter, she reflected on her decision to remain behind the camera, unlike her dual role in Fleabag.
"I guess acting in Killing Eve, I felt very early on that I just didn't feel right and I don't really know why," she said. "I just felt like, 'I'm not in there, I can't see it.'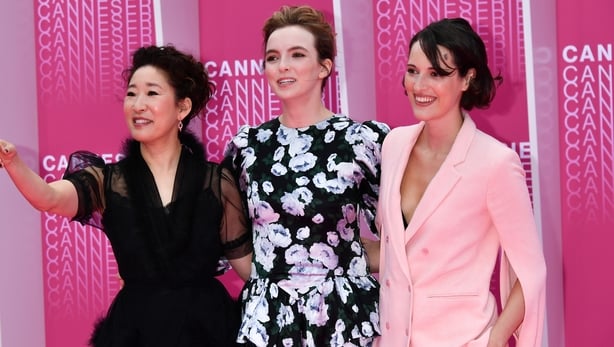 "Then we had conversations with producers and I spent about 15 minutes trying to turn one of the characters into something I could play, and the character was going, 'F**k off! I don't want you anywhere near me!'
"It just felt more organic to do it like that. And then with something like Fleabag, that character comes from the depths of me, so that's a different experience."
Killing Eve will return for a second season to BBC One beginning next Saturday, June 8 at 9.15pm. Season two finished last Wednesday on RTÉ 2.