Meryl Streep was so keen to join the cast of Big Little Lies that she agreed a deal without having read any of the season two scripts.
The 69-year-old actress joins Nicole Kidman and Reese Witherspoon on the HBO drama, where she portrays Mary Louise Wright, the grieving mother of Alexander Skarsgard's abusive character Perry.
And what convinced her to play the part was the fact that the role had been written with her specifically in mind and that she shared a common bond with the character.
"[My agent] said, 'There's a part that they wrote with you in mind because they called her Mary Louise' - Mary Louise is my actual legal name," she explained to The Hollywood Reporter.
"I said, 'Yeah, I'll do it'. He said, 'Don't you want to read it?' I said, 'No'. It was the greatest thing on TV. It really was, that first season."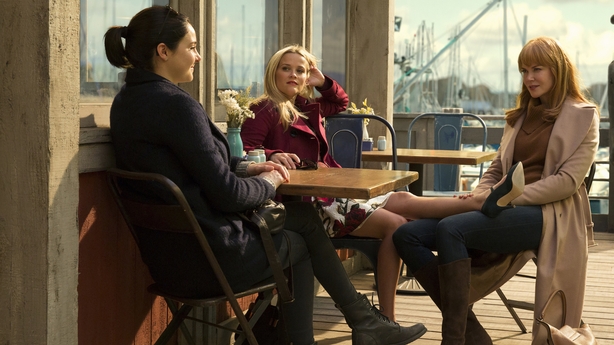 Big Little Lies' executive producer Liane Moriarty, who also wrote the original book on which the show's based, revealed that what convinced her to write a second season was the idea of writing a role with Meryl Streep in mind.
Furthermore, she admitted that she called the character 'Mary Louise' as a "secret, hidden joke".
"When I was sort of agonising over whether or not I should do it, it was actually my sister who said to me, 'Only do it if it would be fun, and why not create a role for your favourite actor?'" Moriarty explained.
"And that's when I came up with this role for Meryl Streep, to be Perry's mother. And it was really from there that it all came together, because you bring this new character in and the storylines just emerge.
"I don't know how she feels about the character being named Mary Louise, but it was wonderful getting Meryl. I would have been sad to have had someone else play her."
Big Little Lies season 2 will begin with a simulcast live on Sky Atlantic at 2am on Monday June 10, with a repeat at 9pm.
We need your consent to load this YouTube contentWe use YouTube to manage extra content that can set cookies on your device and collect data about your activity. Please review their details and accept them to load the content.Manage Preferences