Following complaints from concert goers, Mel B has responded to the backlash to the Spice Girls' debut comeback gig at Croke Park on Friday night.
In a rather sleepy video uploaded to Instagram after the gig, she acknowledged the sound problems and thanked fans for attending the show.
The #spicegirls put on a fabulous show tonight. But am really surprised that nobody seems to be talking about how poor the sound was. Could hardly make out the words they were saying at times. Was worst sound I've ever heard at a concert pic.twitter.com/UnKsi3B4Wo

— Louise Sullivan (@lousul) May 24, 2019
"We will see you in Cardiff. And hopefully the vocals and the sound will be much, much better, pfft." she said.
Some fans, who had paid up to €110 for a ticket, took to Twitter during the show to complain about the sound quality at Croke Park, a venue that has often grappled with sound issues when it hosts major concerts.
The sound last night at @spicegirls #SpiceWorld2019 was terrible, had no idea what they were saying and could barely hear what they were singing. And yes I went to the Spice Girls 😂 (my 9 year old self was a diehard fan) pic.twitter.com/GgwqYbY4eU

— Marian O'Sullivan (@marianosullivan) May 25, 2019
"There's something wrong when the crowd at a Spice Girls concert are all sitting down because no one has a clue what song is on because the sound really is that bad." said one concert-goer.
"When it's not just you that can't hear anything." tweeted another disgruntled fan.
Another concertgoer tweeted: "We cant hear a thing sitting up the top row, up the back, all we're getting is mumble, and for €110 a ticket, not good!"
Read our review of The Spice Girls at Croke Park
One fan described the sound as "horrific", adding: "Even now when the girls are just talking you can't hear them properly."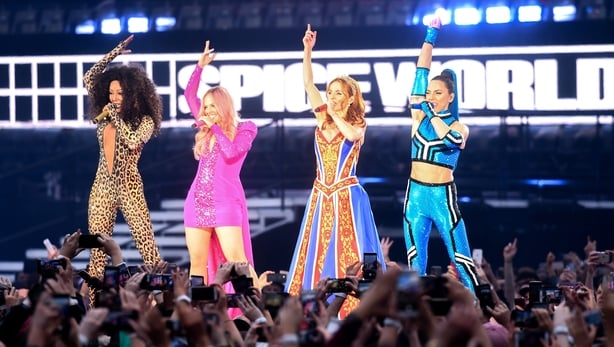 Mel Brown, Emma Bunton, Geri Horner and Melanie Chisholm - aka Scary, Baby, Ginger and Sporty Spice - are performing 13 dates on the Spice World tour, the time the girls have reunited since their performance at the closing ceremony for the 2012 London Olympics.
Taoiseach Leo Varadkar was spotted with his sister Sonia among the 82,000-strong crowd at Croke Park, with Horner greeting the audience with, "Welcome to Spice World. Spice girls, spice boys, everyone is welcome.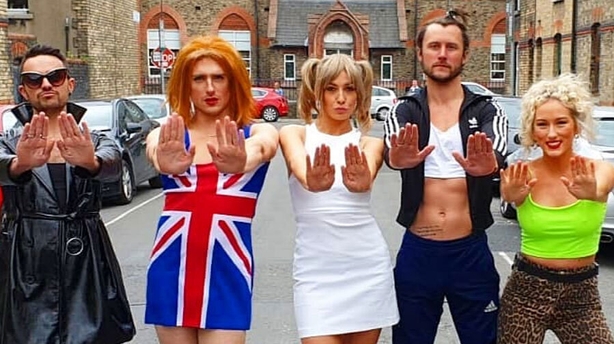 Mel C told the crowd it was very special for the band to be back in Dublin. "In '98, we started our world tour in Dublin so we truly are home. It's got a very special place in our hearts."
After their Dublin show, the Spice Girls will perform concerts in Cardiff, Manchester, Coventry, Sunderland, Edinburgh, Bristol and London - finishing at Wembley Stadium on June 15.