Your telly weekend starts here with some tips on what's worth watching on the box between now and Sunday night . . .
Pick of the weekend
The 1975 at Radio 1's Big Weekend, 10.30pm Sunday, BBC Two
Live coverage as the hugely popular Manchester band The 1975 play the Big Weekend at Stewart Park, Middlesbrough.
It'll be the fourth time The 1975, who recently won two Brit Awards, have played at the BBC's annual festival of music, but they said it's "great to be coming back, this time as headliners".
It's not quite Glastonbury, but if you're a fan of the band, well, there's no missing this, is there?
You can catch a lot more of the weekend's live music on BBC Radio 1 (obviously), but the TV coverage also includes Miley Cyrus & Billie Eilish at Radio 1's Big Weekend, 9.30pm Saturday, BBC Two.
Here they are performing at the 2016 Big Weekend:
New or Returning Shows
The Hit List, 7.30pm Saturday, BBC One
Marvin and Rochelle Humes host what's been plugged as 'an exciting and highly addictive' music quiz, where contestants must name as many hit songs and artists as possible while under intense pressure.
The contestants in episode one are father and daughter Jason and Jasmine; couple Glen and Christopher; and friends Fran and Danielle, who are all competing to show off their music knowledge in a bid to win a big cash prize.
Across three rounds their knowledge will be put to the ultimate test, as they attempt to identify huge hits from across the years, and all genres of music - from pop to country, rock to R&B, and many more.
Equator from the Air, 8.00pm Sunday, BBC Two
Wildlife cameraman Gordon Buchanan makes an epic round-the-world journey to investigate the pressures on some of Earth's richest and most spectacular habitats, from a new vantage point.
He wants to discover how aerial technology is transforming the work of conservationists fighting to protect the equator's dazzlingly varied wildlife, and meet scientists searching for new ways to defend this beautiful belt around the planet, for the sake of the animals and people who live there.
New to Download
The Perfection, from Friday, Netflix
A troubled musical prodigy (played by Girls and Get Out star Allison Williams) seeks out the new star pupil (Logan Browning) of her former school with shocking consequences in this elegant and terrifying suspense ride, the most buzzed-about movie at last year's Fantastic Fest.
She's Gotta Have It: Season 2, from Friday, Netflix
Romantic turmoil, artistic challenges and an eye-opening trip to Puerto Rico set Nola Darling on a new course.
WHAT/IF, from Friday, Netflix
Renée Zellweger stars in this raw, voyeuristic examination of acceptable people doing unacceptable things, a conflict-driven series of high stakes morality plays.
The first season narrative focuses on two struggling newlyweds who accept a powerful woman's ethically perilous proposition to secure a badly-needed financial windfall.
Rim of the World, from Friday, Netflix
Four misfit campers must band together and conquer their fears in order to save the world during an alien invasion.
Ending this weekend
Ireland's Favourite Folk Song, 7.30pm Sunday, RTÉ One
The last programme in the series features the remaining two songs: Only a Woman's Heart and The Rocky Road to Dublin.
Written by Eleanor McEvoy, when she was just twenty five, Only a Woman's Heart has become an anthem for women in Ireland and indeed the world.
A challenging song, The Rocky Road to Dublin is a fast paced and tale, as popular today as when it was written at the turn of the nineteenth century.
Joseph O'Connor's a fan: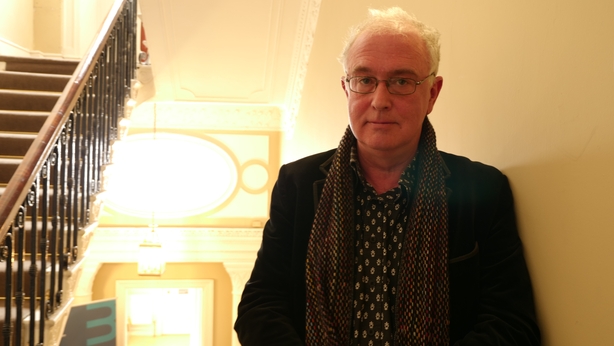 Cardinal, 9.00pm Saturday, BBC Four
The Canadian drama concludes as Delorme goes to Toronto on Cardinal's behalf to look into the validity of his theories about his wife's death.
Meanwhile, the fugitive gang get ever closer to their ultimate goal.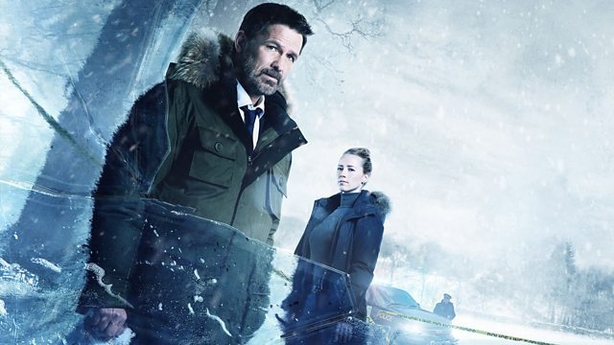 Unreported World, 7.30pm Friday, Channel 4
This week's episode heads deep into the rainforests of the Republic of the Congo to meet members of the Baka tribe, who are under threat as the forests they've hunted in for generations are turned into a national park.
Reporter Ade Adepitan investigates claims that heavily-armed 'eco-guards', part-funded by the World Wildlife Fund, are abusing and intimidating them to the extent that the whole tribe now lives in fear.
Weekend movies
Arrival, 9.00pm Sunday, Channel 4
Amy Adams and Jeremy Renner star in Denis Villeneuve's Oscar-nominated sci-fi drama.
Alien spaceships have landed at 12 locations worldwide. Recently bereaved linguistics expert Louise Banks (Adams) is recruited by the US military's Colonel GT Weber (Forest Whitaker) to help their unit based in Montana, which is attempting to communicate with one of the ships.
The aliens have organised regular visiting times for the humans. Their understandable fear of the unknown is accompanied by a growing sense of wonder about this strange new world.
West Side Story, 4.35pm Sunday, BBC Two
This classic musical is on the box quite often - but here's a real treat, an ad-free watch on the Beeb.
Filmed in 1961, it updates the Romeo and Juliet story to rival gangs in New York, where two lovers defy their backgrounds and follow their hearts.
Great songs, superb choreography, and a timeless story combine for a technically superb film that deservedly won ten Oscars, although legendary New Yorker critic Pauline Kael considered it rubbish.
Now You See Me, 8.00pm Sunday, Film 4
Jesse Eisenberg, Woody Harrelson, Mark Ruffalo and Isla Fisher star in Louis Letterier's stylish piece of escapism.
A year after being clandestinely brought together in New York, four conjurors are performing as The Four Horsemen in Las Vegas. As well as putting on a great show, they're also robbing for real.
Cardboard Gangsters, 9.00pm Sunday, Virgin Media One
John Connors stars as a gang of lads selling drugs in Darndale on Dublin's Northside set out to gain more money and power and enter the big leagues of the narcotics trade.
Things begin to unravel quickly as not everyone in the area is willing to let them achieve the notoriety they crave without a fight.
Don't Miss
Gentleman Jack, 9.00pm Sunday, BBC One
One review described last week's opening episode as 'Fleabag in petticoats' but there's a lot more to this period drama from Sally Wainwright and starring Suranne Jones.
Already set for a second season, this week's episode sees Anne (Jones) begins a playful but dangerous courtship of shy local heiress Miss Walker (Sophie Rundle), who quickly finds herself captivated by the attention of her charismatic and unusual neighbour.
Box Set Binge
This is England '86, '88 and '90, All4
If you've been impressed by The Virtues (currently running On Wednesdays on Channel 4), you can catch up with Shane Meadows' landmark trilogy about growing up in working class Britain during Thatcher's 1980s on the superb All4 service.
In the opening This is England '86, it's the day of Woody and Lol's wedding, but all is not well and things aren't helped when Meggy has a sudden crisis. Lava lamps will fly, wreaths will be stolen, and old desires will be rekindled.
Click here for full TV listings