Glossy soap Riviera is back, there's a new US satirical show called The Other Two, and it's time to say goodbye to The Big Bang Theory . . .
Pick of the Day
The Big Bang Theory, 8.00pm, E4
In the hour-long season 12 finale and last ever episode of the much-loved US comedy that used to be quite funny, everything changes as Sheldon and Amy await big news.
It's an end and a beginning as Howard and Bernadette leave their kids for the first time, Leonard and Penny try to keep a secret, Sheldon and Amy stick together, and Raj makes a new friend as the gang hurtle into an uncharted future.
This is followed at 10.00pm by The Big Bang Theory of Everything, an hour-long celebration of everything 'Big Bang' related, with comments from fans including Jamie Laing and the stars of Derry Girls.
New or Returning Shows
London Calling, 10.15pm, RTÉ One
This is the story of five deaf people who are apparently unemployable in Ireland and have decided to move to the UK, where their deafness is less of an issue for potential employers.
They include Tom from Dublin, who works as a chief accountant in London - and when he and his wife Rosie recently had a baby girl who was also born deaf, it cemented their plan to stay in the UK.
Riviera, 10.00pm, Sky Atlantic & NOW TV
Everyone to their own, I suppose, but I thought the first season of this glitzy soap was, like many of the characters, pretty-but-tedious. And yet, here we go - season two.
Julia Stiles returns as Georgina Clios, the smart and tenacious art curators whose life was thrown into turmoil after the mysterious death of her millionaire husband.
Picking up in the immediate aftermath of season one's conclusion, a member of the Clios family has gone missing, and the blood is on Georgina's hands.
Eat Well for Less, 8.00pm, BBC One
Gregg Wallace and Chris Bavin take on one of their biggest challenges yet: an extremely busy family with fussy children who haven't eaten the same meal together for over three years.
With children who are very particular about what they like and a mum and stepmother who work shifts, this week's family get pushed to breaking point with their Eat Well for Less? challenge.
Mock the Week, 10.00pm, BBC Two
Dara O'Briain and Hugh Dennis return for a brand new run of the topical panel show. This week's guests are Tom Allen, Ed Gamble, Kerry Godliman, Rhys James and Sindhu Vee.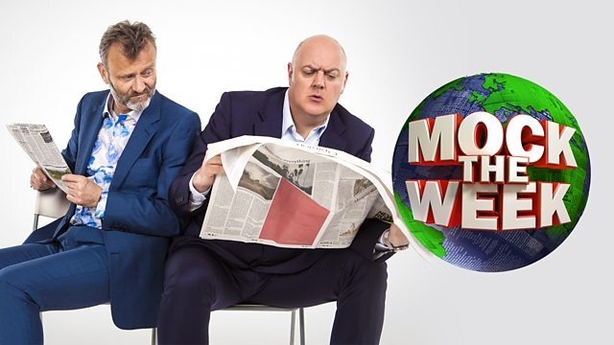 Big Animal Surgery, 9.00pm, BBC Two
This new and ambitious veterinary science series, presented by Liz Bonnin, takes viewers into the dramatic - and often dangerous - world of big animal surgery.
Filmed around the world, from the mountains of Uganda to the rainforest of Sierra Leone, Liz takes us to the heart of the action, as the planet's most iconic animals undergo life-or-death operations.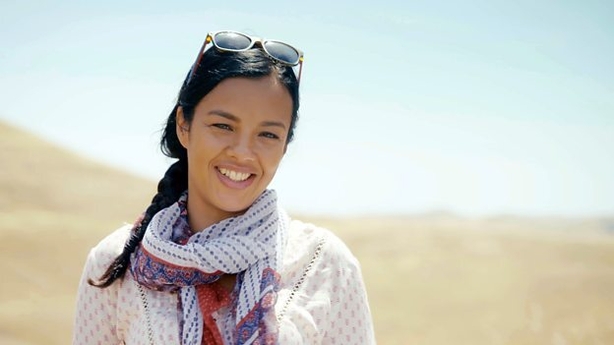 The secret Life of the Zoo: Underwater Special, 8.00pm, Channel 4
This fully immersive, deep-dive special episode explores the extraordinary underwater world of Chester zoo, as cameras probe the depths of a mysterious habitat that teems with amazing tales.
Rare blind cave fish Tiny Tim needs a love potion to help him become a dad. Popeye the chalk bass, the toughest fighter on the reef, has injured his eye in a scrap and needs an urgent operation.
DIY SOS: the Big Build, 9.00pm, BBC One
In Torquay, the team help multiple sclerosis sufferer Stuart, his daughter Lauren and his mother, Lin, who cares for Stuart despite being completely blind.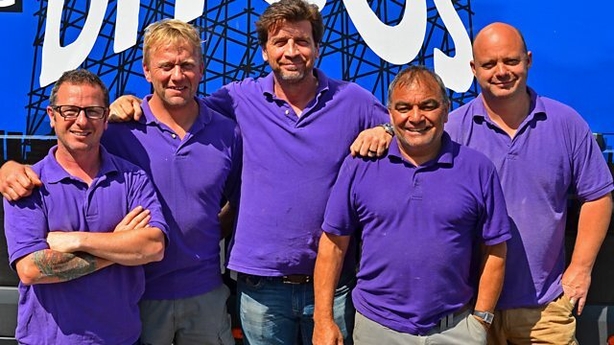 Whatever Happened to Rosemary Kennedy? 10.30pm, TG4
Here's a documentary about the tragic life of JFK's sister, who was born with mental health issues that prompted her father to order a lobotomy when she was 23 - after which she disappeared from the public eye.
Free Solo, 9.00pm, Channel 4
This multi-award-winning feature-length documentary provides a portrait of professional rock climber Alex Honnold as he prepares to attempt the first ever free solo climb of the 3200-foot vertical face of El Capitan, one of the highest peaks in America's Yosemite National Park.
It also explores Alex's challenge of balancing his dangerous lifestyle with his relationships with his new girlfriend Sanni and with the filmmakers, who face the terrible prospect of the climb ending tragically.
Ending Tonight
Special Forces: Ultimate Hell Week, 9.30pm, RTÉ 2
Over the course of seven days, recruits get on average about two to three hours of sleep a night as they mix torturous day challenges and night tests.
Whoever's left from the original group is obviously made of stern stuff.
The remaining recruits have made it through to the final stage - now they must prove they have what it takes to survive and pass Special Forces selection.
Hatton Garden Heist, 9.00pm, Virgin Media One, 9.00pm
As the miniseries comes to an end, the surveillance team is hot on the tails of Reader, Perkins and the rest of the gang squabble amongst themselves.
As skillful and professional as the raid was, they are now behaving like amateurs.
With tensions running high, Perkins breaks his own golden rule and brings forward another get together of the gang. Will he cut Reader in? Will the police realise what they are planning to do?
Don't Miss
The Other Two, 10.00pm, E4
Here are the opening two episodes of a promising US satire of the entertainment industry that takes a cynically witty look at fame, success and belonging.
Siblings Cary and Brooke are trying to find their place in the world. Cary is an aspiring actor, struggling to find roles. Brooke, a former professional dancer, is just trying to work out what she's doing with her life. (Join the club!)
But it all becomes a little more complicated when their 13-year-old brother Chase finds sudden internet fame as teen pop sensation ChaseDreams.
Click here for full TV listings