Keeley Hawes is back in Summer of Rockets, quirky dramedy Barry ends its second season, while Division explores the century-old split in Irish football . . .
Pick of the Day
Summer of Rockets, 9.00pm, BBC Two
Set in the UK during the summer of 1958, this new period drama stars Keeley Hawes, Toby Stephens and Linus Roache and follows Samuel Petrukhin, a Russian-born Jewish inventor and businessman.
Kathleen Shaw (Hawes) unexpectedly visits Samuel Petrukhin (Stephens) at his hearing aid business. He shows her his latest invention, the staff locator - a new piece of equipment that will revolutionise the way people communicate within hospitals and other businesses.
Then Samuel and his colleague Courtney (Gary Beadle) become suspicious when they realise they are constantly being followed by several men as they attend hearing aid fittings.
New or Returning Shows
Victorian Sensations: Electric Dreams, 9.00pm, BBC Four
This new series explores the apparently thrilling era of the 1890s, a decade of rapid and often bewildering discovery and change in the UK which still resonates today. (For example, they still think they've an empire.)
In the first episode, mathematician Dr Hannah Fry (pictured) investigates how innovations in science and technology - including the X-ray, safety bicycle and proto-aeroplane - transformed Britain in the 1890s, giving rise to the modern world.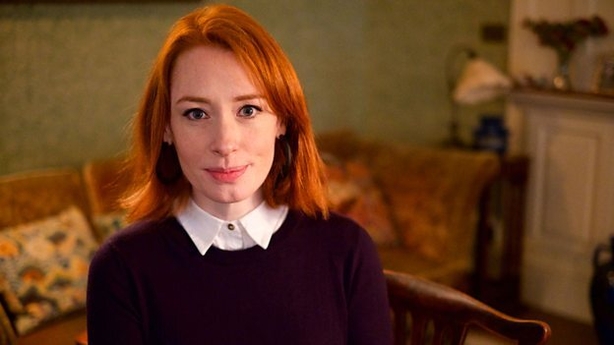 Ending Tonight
Barry, 11.50pm, Sky Atlantic
This entertaining, unpredictable and Emmy award-winning dramedy mustn't be getting the viewing figures (or else everyone's downloading it and watching some other time, just like me), as this is a daft time to slot this show's season two finale.
Anyway. Barry is out for vengeance, and Noho Hank faces the looming threat of being sent home. Sally makes a split-second decision on the night of the acting class' big performance, and Fuches turns to an unexpected source for help.
Don't Miss
Division: the Irish Soccer Split, 9.35pm, RTÉ One
Here's the story of Ireland's all-island football association split during the War of Independence and how the rivalry between the assorted blazers has reflected the political and social turmoil on the island.
The documentary features interviews with players from both sides - the likes of Niall Quinn, Gerry Taggart, Alan McLoughlin, Bryan Hamilton, Don Givens, Allan Hunter, Mick Lawlor and Brian Kerr - together with expert historical commentary and a wealth of video and photographic archive.
Aidan Gillen (whose grandfather was a founding member of the FAI) narrates the story of how football in Ireland has a history almost as fractious as the country's own past.
The Virtues, 9.00pm, Channel 4
Shane Meadows' latest drama continues, with Stephen Graham in electric form as Joseph, a painter-decorator and recovering alcoholic who swaps Sheffield for Ireland when his nine-year-old son leaves for Australia.
After a long journey back to Ireland, Joseph arrives in Ballybraigh where he has an emotional reunion with an important person from his childhood. He also gets introduced to a new family.
Grim doesn't even begin to describe this tale.
Click here for full TV listings