Scannal returns with a look at the assassination of a British Ambassador, legendary spin doctor Alastair Campbell opens up about depression, while Chernobyl and Years and Years continue . . .
Pick of the Day
Scannal, 7.00pm, RTÉ One
It's the kind of situation that would seem unthinkable these days, but back in 1976 the British Ambassador to Ireland was assassinated in an IRA bomb attack in Dublin.
Scannal returns with The Fingerprint Affair, which examines the investigation into the assassination of Christopher Ewart Biggs and the failure of the authorities to listen to Garda officers who raised questions about fingerprinting when gathering evidence.
In July 1976 Biggs, together with his diplomatic colleague, Judith Cooke died in a deadly IRA bomb attack in south County Dublin that gave rise to an intense Garda manhunt.
The apparent ease with which the IRA had blasted the embassy car and gotten clean away, was a huge embarrassment to both the Gardaí and the Government. But almost forgotten is a scandal which had its roots in that assassination.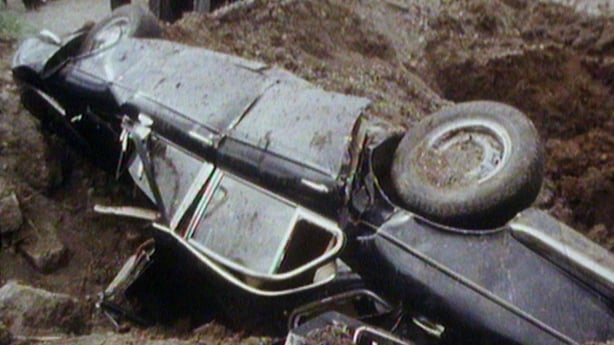 New or Returning Shows
Alastair Campbell: Depression and Me, 9.00pm, BBC Two
In an intensely personal and often surprising film for BBC Two, Alastair Campbell candidly talks about his experience living with depression and explores if radical new treatments can make a difference.
Campbell is best known for his role as Tony Blair's formidable and contentious spin doctor, but, away from the public eye, he has been dogged by crippling bouts of depression for most of his life.
Some days, just getting out of bed is too hard. Therapy and anti-depressant medication is helping him keep his head above water, but is that really the best he can hope for?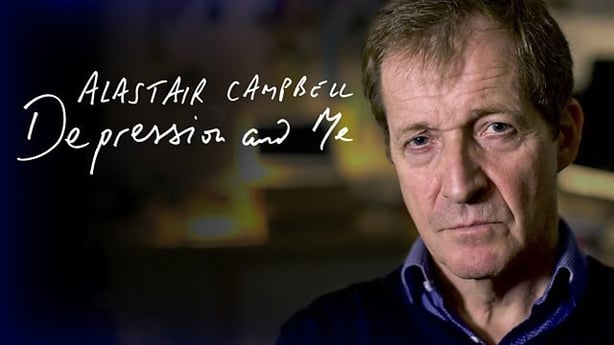 Bronx Gothic, 10.15pm, Sky Arts
From director Andrew Rossi comes a portrait of writer and performer Okwui Okpokwasili and her acclaimed one-woman show, Bronx Gothic.
Rooted in memories of her childhood, Okwui fuses dance, song, drama, and comedy to create a mesmerizing space in which audiences can engage with a story about two 12-year-old black girls coming of age in the 1980s.
Rhythms of India: Ancient Melodies, 9.00pm, BBC Four
In this music travelogue, composer Soumik Datta begins his exploration of India and its musical heritage in Kolkata, revealing how the country's music can help us to understand its past and its present.
New to Download
Wanda Sykes: Not Normal, Netflix
Political scandals? Racism? Reality TV? Hot flashes? Wanda Sykes tackles issues big and small, general and personal, in what promises to be a rollicking, no-holds-barred stand-up special.
Don't Miss
Chernobyl, 9.00pm, Sky Atlantic & NOW TV
We're up to the third episode of this miniseries about the Chernobyl Disaster, and it's fair to say it's turning into one of the best dramas of the year so far.
Lyudmilla Ignatenko (Jessie Buckley), a Pripyat resident, ignores warnings about her firefighter husband's (Adam Nagaitis) contamination.
Meanwhile, Valery Legasov (Jared Harris) lays out a decontamination plan, complete with human risks.
Years and Years, 9.00pm, BBC One
Last week's opening episode of Russell T Davis' dystopian drama set things up nicely, and a cast that includes Emma Thompson and Rory Kinnear is well capable of carrying this promising tale along.
The world is still reeling from the events of Hong Sha as Daniel (Russell Tovey) tries to build a new life with Viktor (Maxim Baldry), but ex-husband Ralph (Dino Fetscher) takes a terrible revenge.
Rosie (Ruth Madeley) attends Viv Rook's (Emma Thompson) political rally, and is amazed by her power and passion - and Viv is elected to become an MP.
Click here for full TV listings