Here are some tips on what's worth watching on the box this weekend between now and Sunday night . . .
Pick of the weekend
Eurovision Song Contest, 8.00pm Saturday, RTÉ One & BBC One
Love it, hate it (or hate that it's being held in Israel), there's no denying that the Eurovision still has a massive stranglehold on a TV audience, even now.
With Irish involvement once again missing from the final - Sarah McTernan failing to get out of last Thursday's semi-final – it's more a case of sit back, relax and enjoy the show.
As ever, Emperor of the Eurovision Marty Whelan will be providing commentary. Let's hope, for his sake, that he managed to sneak in some Bailey's.
Will The Netherlands win it?
New or Returning Shows
What We Do in the Shadows, 11.15pm Sunday, BBC Two
Based on the mockumentary horror comedy film of the same name, this new series tells the story of three vampire roommates born during different eras, who have to adapt to modern times as they attempt to survive the New World on Staten Island.
The self-appointed leader of the group is Nandor The Relentless (Kayvan Novak), a great warrior and conqueror from the Ottoman Empire, who has taken the helm of the group.
The Ranganation, 9.00pm Sunday, BBC Two
Romesh Ranganathan is the host of this new topical comedy show which takes a humorous look at the week's biggest talking points, from front page news to trending topics, and the smaller stories viewers might have missed.
To help Romesh understand what the nation really think on a wide range of topics he will be consulting with his very own focus group, The Ranganation: 25 outspoken and passionate characters.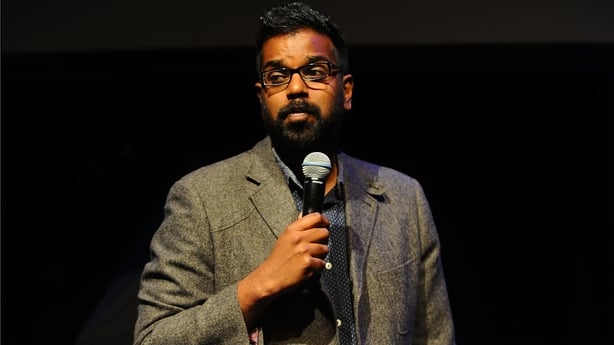 Puppy School, 8.00pm Friday, Channel 4
Set against the spectacular backdrop of Chatsworth House, and run by three of the UK's leading dog experts - Oli Juste, Katie Patmore and Hannah Molloy - each episode involves a new class of puppy parents.
Through bespoke classes at puppy school, and coaching at home, owners learn how to navigate puppy parenthood.
In this first episode, Hannah and Jack have just moved in together and bouncy Labrador is their practise baby. But they're finding Reuben more of a handful than they'd imagined.
The Last Leg, 10.00pm Friday, Channel 4
The triple Bafta-nominated series returns for a 17th run. Hosts Adam Hills, Josh Widdicombe and Alex Brooker reunite live on Fridays with their honest and upbeat brand of satirical comedy.
In this first show Jonathan Ross and Katherine Ryan join them to dissect the week's key events and major talking points.
RHS Chelsea Flower Show, 6.00pm Sunday, BBC One
Sophie Raworth and Joe Swift take an exclusive first look at the Royal Horticultural Society's Chelsea Flower Show 2019.
They'll be joined by Adam Frost, Carol Klein, Rachel de Thame, Arit Anderson and the rest of the team to reveal some of the most eagerly anticipated show gardens.
Locked Up, 11.20pm Sunday, Channel 4
It's the third season of the tense, provocative, prison-set thriller from Spain.
Macarena and her gang have been transferred to Cruz del Norte, a new prison where they will have to start from scratch to earn their privileges.
In this new environment, with a different power system, the women must demonstrate their survival capabilities.
If you're new to the show, you can catch up on All4:
New to Download
Blackkklansman, from Friday, Sky Cinema Premiere & NOW TV
Spike Lee is on Oscar-winning form in this stranger-than-fiction story of an American hero that is as important today as it was when it took place.
John David Washington stars as Ron Stallworth, the first African-American enrolled in the Colorado Springs Police.
While initially recruited as a box ticking exercise, the young officer works his way into an undercover operation where, alongside colleague Flip Zimmerman (Adam Driver), he befriends and infiltrates the Klu Klux Klan.
The Rain: Season 2, from Friday, Netflix
Trapped in the Zone, Simone and her friends must find a cure for the virus Rasmus is carrying before it kills him -- and the rest of humanity.
It's Bruno, from Friday, Netflix
A digital series that follows a man and his beloved dog Bruno strolling around his neighbourhood.
Nailed It! Season 3, from Friday, Netflix
Nicole and Jacques are back to judge the chaos in the kitchen, from half-baked doll cakes to delightfully creepy edible clowns.
Maria, from Friday, Netflix
A woman whose parents were killed by the gang when she was a child grows up to be a hired assassin. Unfortunately, trying to leave that past behind is proving to be more difficult than it seems.
See You Yesterday, from Friday, Netflix
Two Brooklyn teenage prodigies, CJ Walker and Sebastian Thomas, build makeshift time machines to save CJ's brother, Calvin, from being wrongfully killed by a police officer.
Ending this weekend
At Your Service, 8.30pm Sunday, RTÉ One
John and Francis end this current series with a sunny trip to County Mayo where a huge challenge awaits them.
Lough Lannagh Holiday Village needs an overhaul and owners Gerardine and Paul have no idea which way to turn - and the Brennans only have a short window to come up with a plan for the summer season.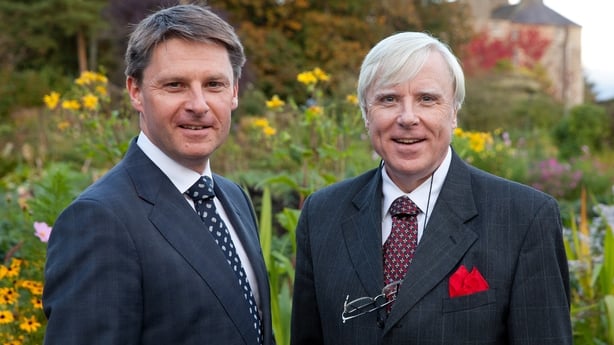 Great British Menu, 7.30pm Friday, BBC Two
This year's Great British Menu comes to an all-singing, all-dancing climax with a star-studded banquet celebrating Britain's success in pop music at the legendary Abbey Road Studios.
Ahead of the chefs is the challenge of cooking in a kitchen they don't know, as well as having to scale up their dishes to provide the highest calibre of dining for a full banquet room of diners.
Their guests include Andrew Ridgeley from Wham!, Martin Kemp of Spandau Ballet, Keisha Buchanan of the Sugababes (below), Peter Hook of Joy Division and New Order and Gary 'Mani' Mounfield from the Stone Roses.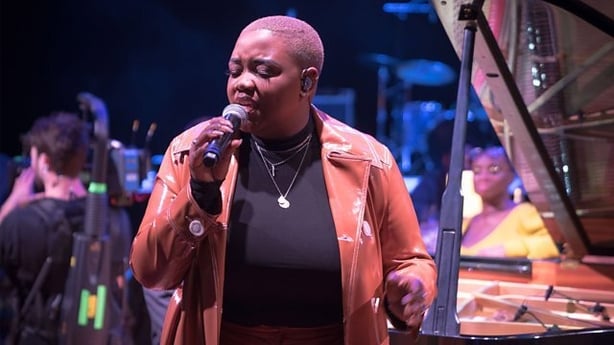 BBC Young Dancer, 8.00pm Saturday, BBC Two
Five exceptional dancers compete in the Grand Final. Anita Rani and Ore Oduba present from Birmingham Hippodrome.
Competing for the title are the winners from the South Asian Dance, Contemporary, Ballet and Street Dance Finals, together with one dancer awarded the judges 'wildcard' place.
Weekend movies
The Crying Game, 9.40pm Friday, RTÉ 2
An Oscar-winning drama, starring Stephen Rea, Jaye Davidson and Miranda Richardson that has a genuinely jaw-dropping moment of cinematic history.
An IRA member holds a British soldier hostage. The pair form an unlikely bond - so when the situation ends in tragedy, the guilt-ridden terrorist sets out to find his former prisoner's lover.
Romance is soon on the cards - but with devastating results.
Kelly's Heroes, 1.35pm Saturday, RTÉ One
Here's a quirky cult classic starring Clint Eastwood, Telly Savalas, Donald Sutherland, Don Rickles and Harry Dean Stanton.
A rebellious American soldier fighting in occupied France learns from a captive German officer the whereabouts of a fortune in Nazi gold.
Recruiting the aid of three fellow soldiers, he puts together a daring plan to penetrate enemy lines to get their hands on the bullion.
Love is All You Need, 12.20am Saturday/Sunday, BBC One
Bit of an oddball this, but it's well worth a look just for Pierce Brosnan and a stunning Italian setting.
A Danish woman (Trine Dyrholm) recovering from treatment for cancer and the abrupt end of her marriage goes to Italy to attend her daughter's wedding.
The trip leads to her meeting the groom's father (Brosnan), a lonely widower, and a relationship develops that helps both to move on from their past troubles.
Don't Miss
Gentleman Jack, 9.00pm Sunday, BBC One
The Beeb has been on a roll with some fantastic drama in recent years – here's hoping this one based on a true story is another cracker.
In 1832, Anne Lister (Suranne Jones) returns from Hastings to Shibden Hall in Halifax, having discovered that her would-be companion and lover, the aristocratic Vere Hobart (Jodhi May), has accepted a marriage proposal from a man.
Despite her affection for her elderly aunt (Gemma Jones), Anne is frustrated by the shabbiness of her ancestral home and finds her father (Timothy West) and long-suffering sister (Gemma Whelan) difficult to live with.
But when Anne discovers that her land is rich in coal, her plans to transform the estate soon provide a welcome distraction from her broken heart.
Box Set Binge
30 Rock, All4
Single comedy writer Liz Lemon's (Tina Fey) world is turned upside down when brash new network executive Jack Donaghy (Alec Baldwin) interferes with her show and staff.
Based on her experiences working on Saturday Night Live, this is the show that made Tina Fey an international star and – bar the last season, when things go a bit meh – it's arguably one of the greatest American sitcoms ever made.
Click here for full TV listings