Emmy award-winning actor Tim Conway, known for voicing Barnacle Boy in Spongebob Squarepants and for starring in The Carol Burnett Show, has died aged 85.
His publicist Howard Bragman confirmed the news, saying Conway died in a care facility in Los Angeles on Tuesday morning (May 14). His wife, Charlene Fusco, and daughter Jackie were at his side.
The cause of death was a disorder in which this is an excess of fluid on the brain, Bragman said.
Conway won three Emmy awards for acting on The Carol Burnett Show and one for writing in the 1960s and '70s.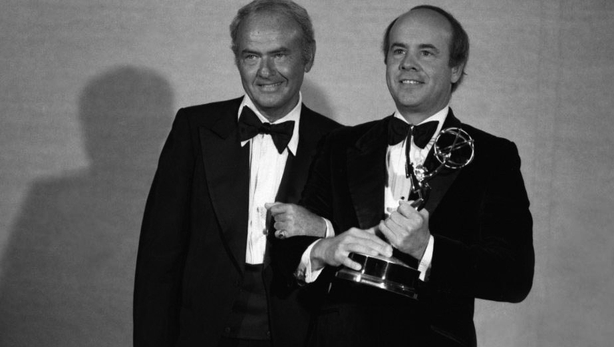 Burtnett said she was "heartbroken" at the news of Conway's death.
"He was one in a million, not only as a brilliant comedian but as a loving human being. I cherish the times we had together both on the screen and off. He'll be in my heart forever," she said in a statement.
Conway first found television fame on the 1960s comedy McHale's Navy playing Ensign Parker.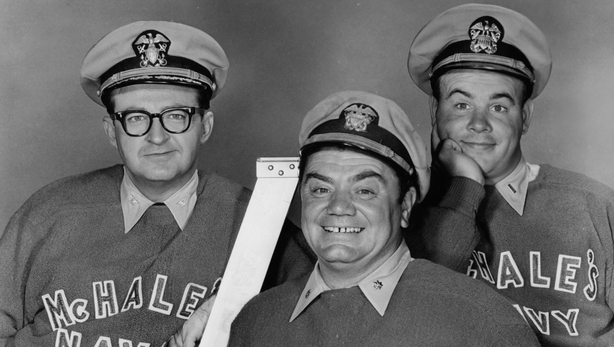 He found greater success in the comedy sketches on Burnett's show starting in 1968.
His film work included The World's Greatest Athlete in 1973, The Apple Dumpling Gang in 1975, The Shaggy D.A. in 1976, The Prize Fighter in 1979 and Private Eyes in 1980.
More recently, Conway voiced the role of Barnacle Boy for the hugely popular children's series SpongeBob SquarePants.
We are sad to learn Tim Conway, the legendary voice of Barnacle Boy, has passed away. Thank you for everything you contributed to Bikini Bottom pic.twitter.com/gQxFuqun1H

— SpongeBob (@SpongeBob) May 14, 2019
Tributes for the late actor poured in on social media.
When I was a kid watching "The Carol Burnett Show," no one made me laugh harder than Tim Conway. What a sweet and effortlessly funny man.

— Conan O'Brien (@ConanOBrien) May 14, 2019
The amount of joy Tim Conway brought my family as a child was immeasurable. The man was pure comedy. Riotously funny.  I finally got to see him work when he guest starred on The Larry Sanders show and he was all I dreamed he would be.  As kind as he was funny.  He will be missed. https://t.co/69NkVC6TwZ

— Judd Apatow (@JuddApatow) May 14, 2019
This man made me laugh so much! So much #respect for the great Tim Conway. https://t.co/UmRHFadN9P

— Ben Stiller (@RedHourBen) May 15, 2019
Just seeing that Tim Conway passed away. Heaven is a funnier place tonight.  May your memory be a blessing. https://t.co/qckWZ3gYps

— Ed Asner (@TheOnlyEdAsner) May 15, 2019
We lost one of the greatest today – Tim Conway may be the greatest ever! I will never forget on an Emmy Awards when Harvey Korman won & Tim did not. Harvey went up to accept his award, Tim went up and stood right next to him, not saying a word. Ginnie & I will miss him greatly!! pic.twitter.com/Pvn3LEYH7K

— Bob Newhart (@BobNewhart) May 14, 2019
for as hysterical as Tim Conway was on the Carol Burnett Show I'll always remember him and Harvey Korman horsing around at the Emmys. If you have a moment watch this video of their best Emmy moments. #RIPTimConway  https://t.co/dw6QlUAd3z

— Matt Oswalt (@MattOswaltVA) May 14, 2019
Tim Conway made me laugh harder than almost anyone on TV, ever. He shaped my sense of humor, inspired my love for comedy. So sad to lose someone so funny. #RIP pic.twitter.com/XAcNxWbylm

— Neil Patrick Harris (@ActuallyNPH) May 14, 2019
#TimConway if laughter were coins, you'd have amassed a fortune beyond imagining. Thank you for all of it, dear man. RIP

— jason alexander (@IJasonAlexander) May 14, 2019
When I was a kid, nothing made me laugh harder than Tim Conway and Harvey Korman trying not to laugh. If you love physical comedy, please go back and watch his sketches. He was a legend. RIP https://t.co/9Hm6NHXajQ

— Zach Braff (@zachbraff) May 14, 2019
So sad about the loss of Tim Conway. The Carol Burnett show was an inspiration in my childhood. Tim Conway made me and my brothers weep with laughter. RIP.  ❤️

— Amanda Tapping (@amandatapping) May 15, 2019
In addition to his wife and daughter Jackie, Conway is survived by children Tim Jr, Patrick, Jamie, Kelly, Corey and Seann, as well as two grandchildren, Courtney and Sophia.