Ireland's Eurovision hopeful Sarah McTernan has addressed calls for a boycott of this year's event in Tel Aviv, Israel, saying that music is about "love and friendship and bringing people together".
Speaking ahead of her appearance at the second semi-final of the Eurovision Song Contest on Thursday night, the 21-year-old singer from Co. Clare responded to calls from Irish protesters for Ireland and RTÉ to boycott this years' event as it is taking place in Israel.
"Of course, everybody has their own opinions and I respect everyone's opinion completely and utterly," she said.
We need your consent to load this YouTube contentWe use YouTube to manage extra content that can set cookies on your device and collect data about your activity. Please review their details and accept them to load the content.Manage Preferences
"For me I'm just really happy to be representing my country, I'm really honoured to be representing in Eurovision 2019 for Ireland. It's about the music and bringing people together.
"You'd only have to be at the events where people are mixing to know that it really does bring people together from all walks to life.
"It really is heart-warming and I've really made true friends for life. For me music is about love and music is about friendship and bringing people together and that's what it's all about."
Sarah is set to perform in a very competitive second semi-final tomorrow night at the Expo Tel Aviv venue with her song 22 and hopes to emulate our success last year, which saw seven-time Eurovision winners Ireland make it through to the final after a recent run of bad luck in the contest.
However, she's facing a tall order as the second semi-final is a bit of a challenge with most of the strongest songs vying for a place in the final. The producers also haven't done Ireland any favours by giving us the poisoned second slot in the running order.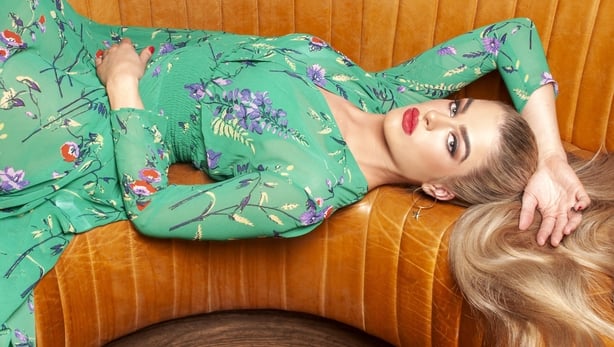 Ireland's Euro hopeful spent Tuesday in her hotel rehearsing ("There's always room for improvement, always room for rehearsals"), took in a bit of sight-seeing around Tel Aviv, and even managed to cause a slight car accident in the city.
"This guy was reversing, parallel parking, and we passed by and all I heard was a car alarm and a crash. He crashed his car. He was gawping out the window." she said.
On Tuesday night, Sarah also performed at Euro Club, where she experimented with a bit of Irish dancing, which, let's face it, was a big hit for Ireland's Eurovision in times past.
"Mam brought me all the essentials."
"It was really good, we went in and I got to meet some of the fans and we did a performance and Stuart, our choreographer, made this really cool version of 22 where he put a little bit of Irish dancing into it because two of my dancers who are on stage with me are amazing Irish dancers so Stuart broke it down and out a little reel into it as well and they did a little jig on stage just to make it a little bit different, a little bit special."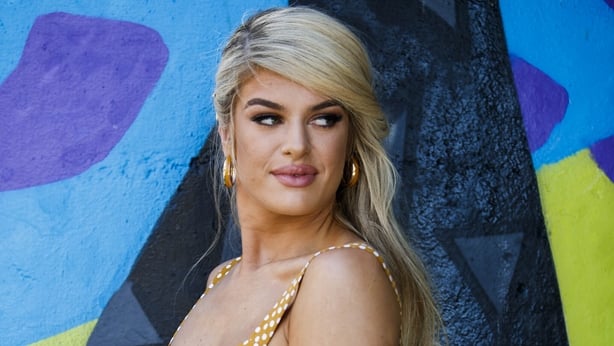 Last night she attended the first of the semi-finals at the Expo arena, where she got a chance to check out her rivals on Thursday night and her potential rivals if she makes the final on Saturday.
"It was a bit mad! It's like when someone gets a piercing and they go first and you almost don't want to witness it because I'm in the second semi-final," Sarah said.
"It's really nice to know that there are people behind you because it's such an honour to represent your country."
"I was very excited to see everybody last night and to wish them well. But it's not just that, it's well done to everybody. I was excited to be back in the buzz of the arena."
She's also made sure she took time out to relax. "I took a bit of a 'me day' on Tuesday because the last couple of days have been so hectic," she said.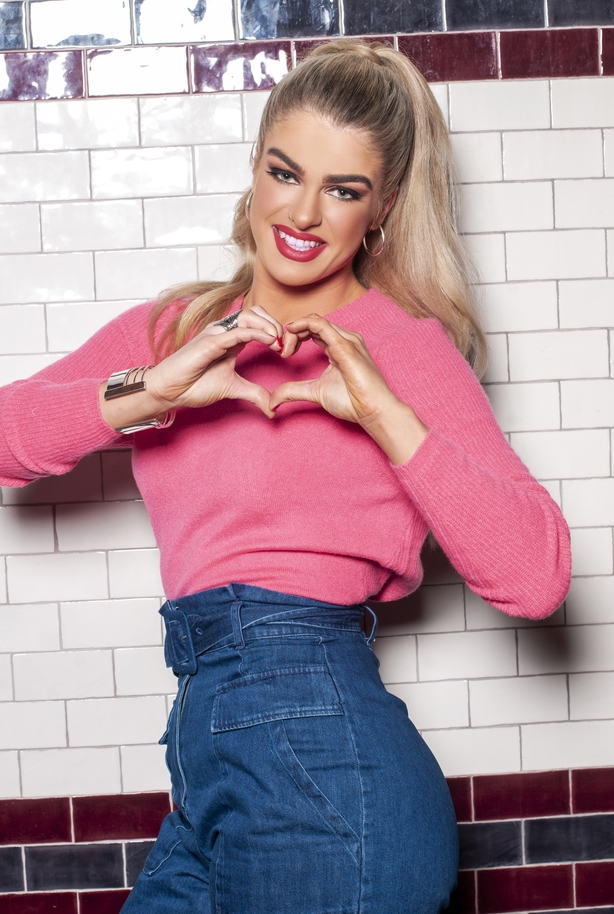 "I went on a voice rest and just chilled out in my bedroom and went for a little walk with my mam and all my family and friends came in from Ireland, Denmark and America, there's about ten of them. Mam brought me all the essentials."
Sarah added, "It's been so amazing here. People just wishing you well, fans have been waiting outside the hotel to give you letters they've written for you and I got amazing flowers from the president of the Irish Eurovision Fan Club.
"Get the old nanas to vote there in the UK and everything!"
"It's really nice to know that there are people behind you because it's such an honour to represent your country and that people are wishing you well. It just makes you more focused."
She also urged anybody watching at home in Ireland to encourage their relatives abroad to vote for Ireland on Thursday and, hopefully, Saturday night. "Get the old nanas to vote there in the UK and everything!" She said.
"Download the app or text or call in to vote. We will be putting up the numbers from different countries to vote as well so every vote counts."
Eurovision Semi Final 2, Thursday, May 16, RTÉ2, 8pm
Eurovision Grand Final, Saturday, May 18, RTÉ One, 8pm