Emma Thompson stars in a new BBC drama, the Eurovision kicks off, and there are documentaries about dance doyen Bob Fosse and biker legend William Dunlop . . .
Pick of the Day
Years and Years, 9.00pm, BBC One
This new (and apparently brilliant) drama has nothing to do with the band of the same name – but it has everything to do with the way politics is currently being played out in the UK.
One night in 2019, politician Vivienne Rook (Emma Thompson) causes a scandal on live TV.
At the same time, the Lyons family is united, as Rosie (Ruth Madeley) gives birth to a son. Brothers Stephen (Rory Kinnear) and Daniel (Russell Tovey) gather at the bedside, with grandmother Muriel (Anne Reid), and they wonder what life will be like for little Lincoln.
Five years in the future, in the London of 2024, Stephen and Celeste (T'Nia Miller) worry about their daughter, Bethany (Lydia West), who declares herself as transhuman.
In Manchester, Daniel's now married to Ralph (Dino Fetscher), but is falling for Ukrainian refugee Viktor Goraya (Maxim Baldry). When the Lyons gather for Muriel's birthday they're interrupted by a call from their missing sister, Edith (Jessica Hynes).
But she brings extraordinary news, and life for the Lyons is about to change forever.
New or Returning Shows
Bob Fosse: it's Showtime, 10.15pm, Sky Arts & NOW TV
The life and times of Bob Fosse - dancer, choreographer and director.
From the seedy strip clubs of Chicago to the bright lights of Hollywood, Fosse created some of the most influential and original works ever for the stage and screen.
The list includes Sweet Charity, All That Jazz, Chicago and Cabaret. He also inspired Michael Jackson's signature dance moves and Beyonce's most memorable videos.
With interviews with choreographers, films critics, dancers and Fosse fans Will Young and Louise Redknapp, a specially filmed new dance sequence and expertly chosen clips, here's a look at the man behind the legend.
And here's the trailer for his 1979 classic All That Jazz:
Mary Kills People, 9.00pm, More4
In this brand new darkly comic Canadian drama, former Wonderfalls and Hannibal star Caroline Dhavernas plays Dr Mary Harris, an overworked single mother and ER doctor who lives a secret double life helping terminally ill patients with assisted deaths.
She and her partner Des have been operating covertly for almost six months but a series of unforeseen circumstances, beginning when the assisted death of superstar football player Troy Dixon goes wrong, conspire to tear Mary down.
Remembering William Dunlop, 10.35pm, BBC One
As part of BBC Sport NI's North West 200 coverage, here's a special programme celebrating the life of road racing star William Dunlop (below).
Dunlop, who passed away after an accident at the Skerries 100 last July, was one of Northern Ireland's greatest and most popular riders.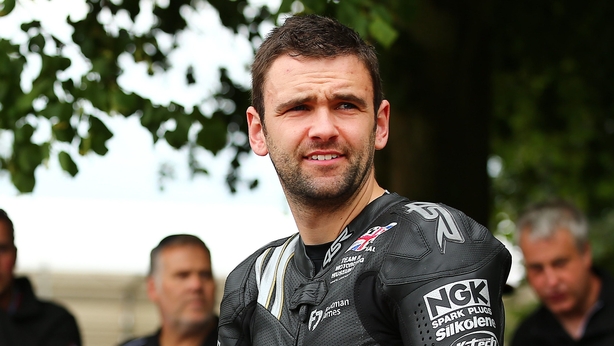 New to Download
Still LAUGH-IN: The Stars Celebrate, Netflix
Here's a one-off special honouring the legendary 1960s/70s' American comedy TV show The Rowan and Martin Laugh-In (aka Laugh-In), and it's hosted by two of the show's stars: Goldie Hawn and Lily Tomlin.
Ending Tonight
Your Home Made Perfect, 8.00pm, BBC Two
In the final episode of this cutting-edge home makeover show hosted by Angela Scanlon, the focus is on a four-bed 1960s' house in Wiltshire.
A family of keen musicians, they also hoped a large reception room would give them the opportunity to play their instruments together. But three years later the house is dark and uninviting.
A poor layout means the four of them live quite separately, and those dreamed-of musical get-togethers never happen.
Don't Forget the Driver, 10.00pm, BBC Two
As this impressive downbeat comedy concludes, it's another early morning in Bognor Regis, as Peter (the always impressive Toby Jones) and Kayla (Erin Kellyman) get ready for the day.
Due to unexpected circumstances, Peter is forced to do a school trip - something he is usually so keen to avoid that he's had it written into the terms of his contract.
Surgeons: at the Edge of Life, 9.00pm, BBC Two
The second season of the groundbreaking show concludes with an episode focused on the work of surgeons in the fast-paced field of trauma surgery.
With access to the emergency department and trauma theatres of the Queen Elizabeth Hospital Birmingham, the episode features some of the UK's top surgeons battling to make the difference between life and death for critically-injured patients.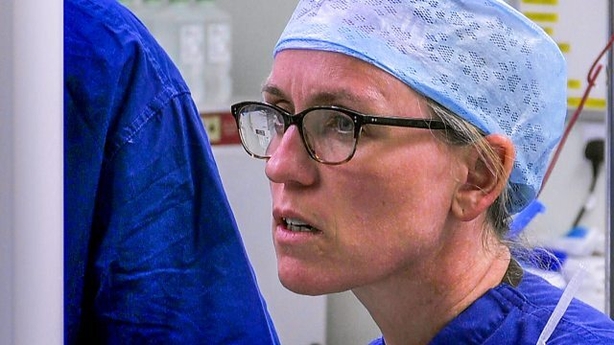 Don't Miss
Eurovision Song Contest, 8.00pm, RTÉ 2
The two Semi Finals take place tonight and next Thursday at 8pm on RTÉ2. Ireland will take part in the second semi final on Thursday, so tonight's pretty much a scene-setter.
The pretty peerless Marty Whelan (below) provides commentary as the likes of Cyprus, Montenegro, Australia and Greece battle it out for a place in Saturday's grand final.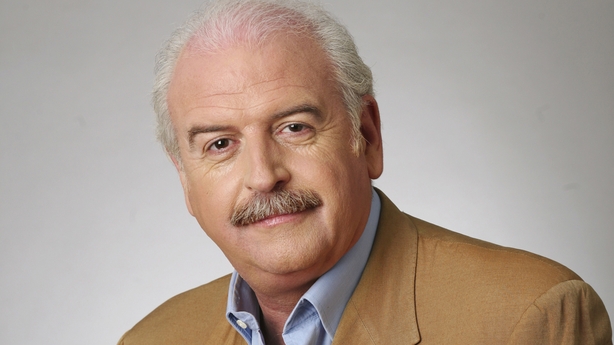 Click here for full TV listings