Tributes have been paid to legendary actress and singer Doris Day who has died at the age of 97.
The Doris Day Animal Foundation announced the Hollywood icon's death, saying she passed away early on Monday at her home in California after contracting a "serious case of pneumonia."
Day was best known for her work in the late 1950s and 1960s, appearing in films such as Calamity Jane and Pillow Talk.
Day was born Doris May Ann Kappelhoff in Cincinnati, Ohio in 1922 a descendant of German immigrants to the US. While working as a singer in 1939 she adopted the stage surname 'Day'.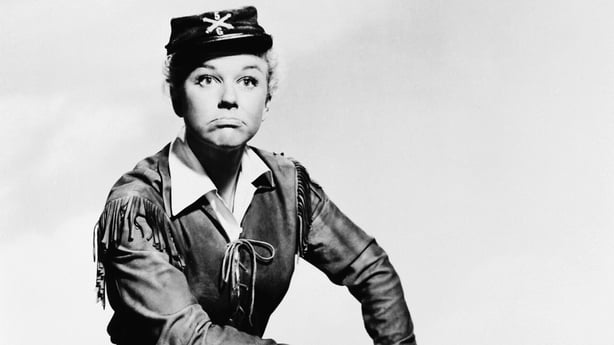 Day scored her first hit recording with Sentimental Journey in 1945, becoming the world's highest-paid female singer in 1946.
Her first film role came in 1948's Romance on the High Seas. The following year she starred in two films; My Dream is Yours and It's a Great Feeling.
By the time Day starred in 1953's Calamity Jane, which saw her take on the title role, she had starred in a further 11 features, making her early career very prolific.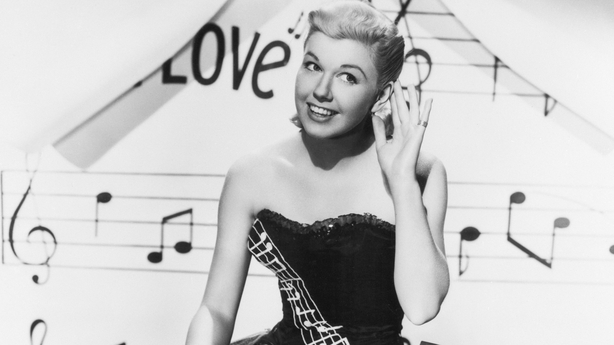 In Calamity Jane Day performed the song Secret Love, which won the Academy Award for Best Original Song.
Her performance in 1960's Pillow Talk earned her an Oscar nomination for Best Actress in a Lead Role.
Day was the recipient of the Golden Globe Henrietta Award for World Film Favourites in 1958, 1960 and 1963, and was later honoured with the Cecil B DeMille Award in 1989, which is bestowed upon those who make "outstanding contributions to the world of entertainment."
In 2008 she was awarded the Grammy Lifetime Achievement Award in 2008, having been inducted into the Grammy Hall of Fame in 1998 for Sentimental Journey, in 1999 for Secret Love and again in 2012 for Que Sera Sera.
Day was a keen animal welfare activist and appeared in a series of newspaper advertisements against the wearing of fur.
In 1978 she founded the Doris Day Pet Foundation, which is now named the Doris Day Animal Foundation.
Day was married four times; to Al Jorden (1941-43), George Weidler (1946-49), Martin Melcher (1951-68) and Barry Comden (1976-81). She had one song, Terry, with her first husband. Terry died in 2004.
Take a look at our Doris Day - A Life In Pictures gallery here
We need your consent to load this rte-player contentWe use rte-player to manage extra content that can set cookies on your device and collect data about your activity. Please review their details and accept them to load the content.Manage Preferences
A host of Hollywood stars have taken to social media to pay tribute to the late actress. Take a look at some of the tributes below.
Condolences to the family of Doris Day. She was the World's Sweetheart and beloved by all.  ❤️ Que Será, Será!😞

— William Shatner (@WilliamShatner) May 13, 2019
We've lost another great Hollywood talent.  Take a minute to appreciate the legendary Doris Day: https://t.co/72ssvivryz

— Seth MacFarlane (@SethMacFarlane) May 13, 2019
RIP to the one, the only Doris Day. pic.twitter.com/01rV9D7bq9

— edgarwright (@edgarwright) May 13, 2019
The great Doris Day left us and took a piece of the sun with her. She brighten our lives and lived out her life with dignity.  May she rest peacefully.  ❤️

— Goldie Hawn (@goldiehawn) May 13, 2019
RIP Peggy Lipton and Doris Day 💔

— Viola Davis (@violadavis) May 13, 2019
For those of us in my generation, Doris Day was synonymous with Hollywood icon. She would no doubt remind us, upon this day of her passing, "Que sera sera," but we will miss her dearly anyway. Rest now in our hearts forever, Ms. Day.

— George Takei (@GeorgeTakei) May 13, 2019
Thank you for your talent.
R.I.P. #DorisDay pic.twitter.com/enuaFllpI8

— Antonio Banderas (@antoniobanderas) May 13, 2019
Goodbye Doris Day, there was only one of you! I have always loved your voice and the beautiful songs you made eternal. RIP.  Hollywood actress and singer, dies aged 97 https://t.co/91iCHCO6Y2

— Luke Evans (@TheRealLukevans) May 13, 2019
This morning I was saddened to learn that Doris Day who starred in a film I had written "The Thrill Of It All" had passed away at 97. Just a week ago, I contacted her and welcomed her to the 97 Year Actor's Club.

— carl reiner (@carlreiner) May 13, 2019
Sorry to hear of Doris Day's passing. We got to know Doris when Mom worked with her. They talked frequently until Mom's passing. We all shared our love for animals. I'm happy & proud to say I knew her & loved seeing her close friendship with my mother. They truly loved each other pic.twitter.com/EjhNsPxfRw

— Rose Marie-Official (@RoseMarie4Real) May 13, 2019
We need your consent to load this Instagram contentWe use Instagram to manage extra content that can set cookies on your device and collect data about your activity. Please review their details and accept them to load the content.Manage Preferences