There's a disturbing documentary about child abuse, the return of Deep State, and Rory O'Connell quits the kitchen and hits the road . . .
Pick of the Day
A Long Weekend in . . . with Rory O'Connell, 7.00pm, RTÉ One
I love this type of show because I dream of one day being offered to host one, so that I can get paid to travel around Europe eating, drinking and pointing at things.
As this new series opens, Rory O' Connell begins his exploration of European cities and cuisine in Palma de Mallorca, where he visits a beautiful art nouveau bakery, an Orange Orchard and an exhibition of Picasso ceramics in a railway station.
New or Returning Shows
Deep State, 9.00pm, FOX
Former Justified star Walton Goggins joins the cast of this political drama for its second season.
Four US Special Forces and a translator are supposedly killed in an ambush - this delays a procurement deal in Washington, and it's up to operative Nathan Miller (Goggins) to make sure everything goes according to plan.
New to Download
Tiny House Nation, Netflix
Drawn to the prospect of financial freedom, a simpler lifestyle, and limiting one's environmental footprint, more US home buyers are opting to and this series celebrates the 'tiny house' movement.
Hosts and renovation professionals John Weisbarth and Zack Giffin show ingenious small dwellings and their creative inhabitants, while helping families build their own dream mini-homes.
Here's a flavour:
Ending Tonight
Pose, 9.00pm, BBC Two
This has been a hugely entertaining first season of this drama about the African-American and Latino ball culture world, the downtown social and literary scene, and the rise of feral yuppies in late 1980s' New York.
In the finale, Blanca encourages Pray Tell to start dating again and reaches out to Elektra. But as breakaway House of Abundance children strike out on their own with a new house, how will the old guard respond?
Grand Designs: The Street, 9.0pm, Channel 4
In this final episode, the street where no two houses will be the same is reaching completion.
Kevin McCloud follows the last of the self-build projects, as married couple Pauline and Godfrey seek to downsize from their family home and commission a modular, factory-built home.
Our Dementia Choir with Vicky McClure, 8.00pm, BBC One
In the concluding episode Line of Duty star Vicky McClure continues on her journey to discover the true extent of music's power in combating dementia.
With the choir still glowing from their first public performance in front of a handful of family and friends, Vicky announces that in a matter of weeks they are going to perform again – this time in front of 2,000 people.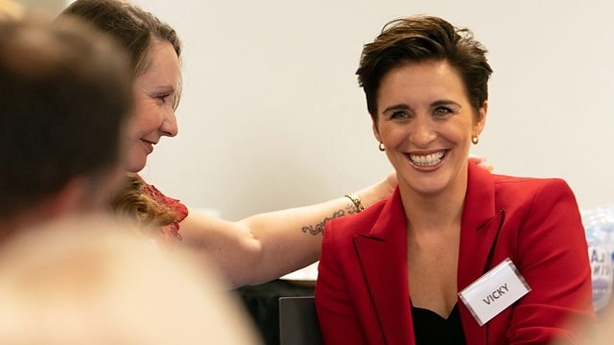 Don't Miss
Frankie Boyle's New World Order, 10.00pm, BBC Two
The latest run of Frankie Boyle's sarcy weekly look at issues of the day concludes with this best of episode, with Frankie making a string of bold and often outrageous statements which he then picks apart with the help of a variety of guests, including comics and experts.
Capturing the Friedmans, 9.00pm, Sky Atlantic
If you're into disturbing documentaries, this Oscar-nominated tale is just the right night view for you. It's pretty freaky stuff.
Director Andrew Jarecki was making a short film called Just a Clown, about children's birthday party entertainers in New York, including the popular clown David Friedman (aka Silly Billy).
During his research, Jarecki learned that David Friedman's brother, Jesse, and his father, Arnold, had pleaded guilty to child sexual abuse, and the family had an archive of home movies.
Jarecki interviewed some of the children involved and the result was this film focusing on the Friedmans.
Click here for full TV listings