Actor George Clooney has revealed that he had dinner with U2 frontman Bono on Good Friday during his recent visit to Ireland.
We need your consent to load this YouTube contentWe use YouTube to manage extra content that can set cookies on your device and collect data about your activity. Please review their details and accept them to load the content.Manage Preferences
Speaking on the Jimmy Kimmel Show on US TV on Tuesday night, Clooney, who is currently filming an adaptation of Catch 22 in Italy with comedian David McSavage, said he visited Bono's house in the Dublin seaside village of Killiney last Easter.
"We traveled with a whole crew and then we went to Bono's house for Easter," he said.
"As you do. We try to only do Easter with rock stars."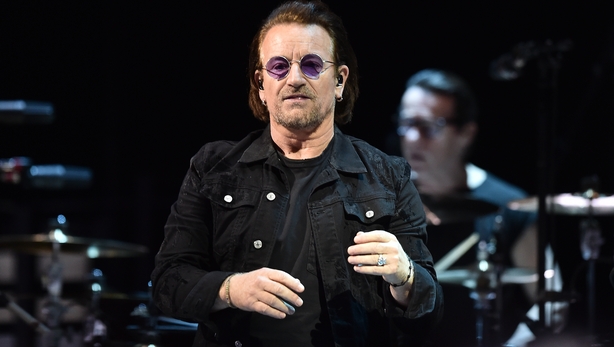 Asked by Kimmel what it was like at "the Easter Bono's house", Clooney said, "It's sad when you see a rocker hiding all the eggs. He fills all the eggs with guitar picks. It was really a beautiful day, it was fun and Ireland is spectacular.
"They own Easter in Ireland but we started St Patrick's Day."
It was the actor's first time in Ireland and he visited with his wife, human rights lawyer Amal and their two-year-old twins Alexander and Ella, to take part in a family get together, which was organised by his parents, broadcaster Nicholas (85) and his wife Nina (80), who is a writer.
Clooney, who turned 58 on Monday, met his Irish relatives, who are from Laois and Kilkenny, for the first time when he and Amal hosted the reunion at the five star Ballyfin House Hotel in Co Laois.
"We walked into this castle, and I thought 'Wow, the Clooneys are doing alright over here," he joked.
"(But) no, it was a hotel. I thought it was theirs. I walked into the hotel and was thinking woah - sh*t we shouldn't have left."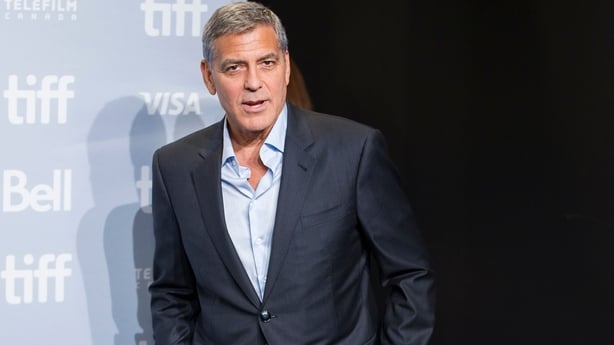 "We spent the afternoon trying to understand what they were saying. It was odd but there is this other part of you which you do feel this weird connection to when you can see some connection in the eyes," he said.
Clooney's father, who visited Ireland in 2007 to research his Irish background, couldn't make the Easter trip because he had to have surgery on a hernia caused by his regime of 300 sit-ups a day.
The actor's Irish roots were first revealed in 2005 when a genealogist discovered that the Clooney clan had ancestors in Abbeyleix, Co. Laois and Windgap, Co. Kilkenny.
Kimmel also mentioned his own family connections with Ireland. Clooney, who insisted on doing a very bad Irish accent on the show, said that he plans to make a return visit to Ireland next year.