It's a fine night for finales as Brendan O'Connor's Cutting Edge, Chimerica, Earth from Space and Grey's Anatomy all bow out . . .
Pick of the Day
Brendan O'Connor's Cutting Edge, 9.35pm, RTÉ One
It's the final Cutting Edge of the current run of the weekly topical panel show that takes a scalpel to the stories of the week.
As ever, it promises to be open, honest and that nothing is off the table. Joining Brendan O'Connor for the final chinwag are Baz Ashmawy, Jess Kelly and Jennifer O'Connell.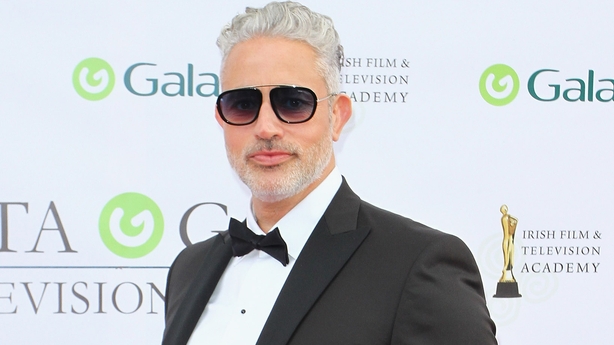 New or Returning Shows
Brexit: Behind Closed Doors, 9.00pm, BBC Four
The gripping untold story of the Brexit negotiations – from a European perspective. For two years, Belgian film-maker, Lode Desmet, has had exclusive access to the Brexit co ordinator of the European parliament, Guy Verhofstadt, and his close knit team.
This revelatory fly-on-the-wall film captures the off-the-record conversations and arguments of the European negotiators as they devise their strategy for dealing with the British.
Episode one watches as the Europeans' respect for a formidable negotiating opponent turns into frustration and incredulity as the British fail to present a united front.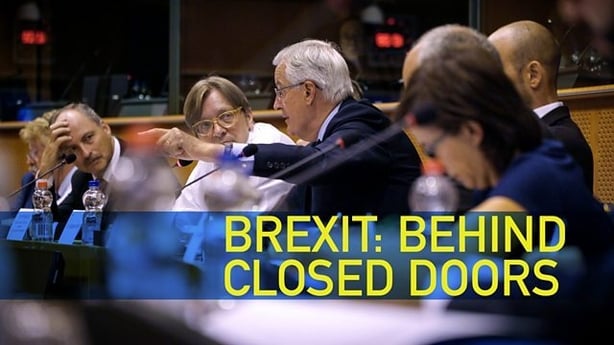 New to Download
Lucifer: Season 4, Netflix
The procedural based on the DC Comics character created by Neil Gaiman, Sam Kieth, and Mike Dringenberg becomes a fully-fledged Netflix series with this fourth season after it was dropped by Netflix.
The series revolves around Lucifer Morningstar (Tom Ellis), the Devil, who abandons Hell for Los Angeles where he runs his own nightclub and becomes a consultant to the LAPD.
As season four opens, Detective Chloe Decker struggles to come to terms with Lucifer's disturbing revelation, a rogue priest sets out to stop a long-rumored prophecy.
Ending Tonight
Chimerica, 9.00pm, Channel 4
The concluding episode of Lucy Kirkwood's powerful four-part thriller, starring Alessandro Nivola, Cherry Jones, Sophie Okonedo, F Murray Abraham, Terry Chen and Ty Simpkins.
The morning after the election, Lee (Nivola) finally gets Jimmy Wang's address from Maria Dubecki (Chipo Chung) and races to find the assumed Tank Man, enlisting the help of Alex (Isabella Laughland).
Earth from Space, 9.00pm, BBC One
The last episode shows that the Earth's surface is changing faster than ever in human history - cameras show cities growing, forests disappearing and glaciers melt. But these images can also inspire.
In the ever-growing grey of cities, one man is feeding thousands of parakeets. In Sumatra a female orangutan and her daughter face life in a forest under threat, while in Tanzania local people use satellites to re-plant a forest, securing the future for a family of chimpanzees.
Grey's Anatomy, 9.00pm, Sky Witness & NOW TV
It's the season 15 finale of Shonda Rhimes' breakout hit medical drama and an unexpected situation arises in Meredith's personal life that makes her question how best to handle it.
And elsewhere, Richard has an untimely reunion with an old friend, Jo suffers a difficult time at work, and Owen tries some therapy.
Don't Miss
Killing Eve, 9.35pm, RTÉ Two
Irish fans of this quirky drama should be aware that when this second season comes to BBC this summer, it'll only be available as a box set on their Player - which isn't accessible from outside the UK.
Just sayin'.
We're up to episode five now and the MI6 team make a pact with the devil in order to get information from The Ghost.
Meanwhile, a visitor from Broadmoor comes with a dire warning, and Eve and Villanelle find themselves becoming closer than ever before.
Click here for full TV listings