John Byrne talks to Nigel Plaskitt, one of the main people behind the hugely successful Avenue Q, which comes to Dublin's Gaiety Theatre for a six-night stint from May 13.
Nigel Plaskitt looks mighty pleased with himself. Sure, why wouldn't he? He's enjoying a stage and TV career that's spanned shows such as Spitting Image and Doctor Who, ads for the likes of Vick's Sinex and PG Tips, and venues from London's celebrated West End to the Far East.
In more recent times he's been involved in Avenue Q, a puppet show for adults that's been on the go since 2003, and finally arrives in Ireland, for a run at The Gaiety Theatre in Dublin.
He's the resident puppet consultant – the person who trains the actors involved in the show – and as we chat away in the RTÉ canteen, he's grinning widely as he recalls the show's success.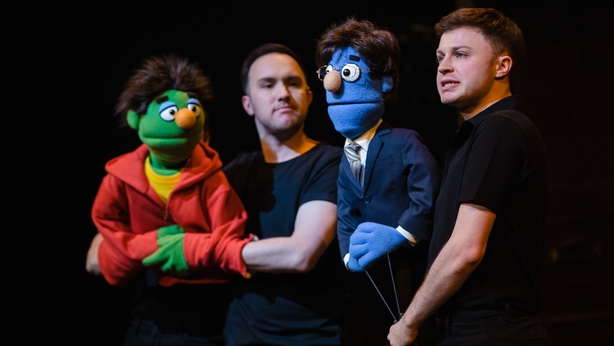 "It started in the US in about 2003, and came to the UK in 2006. It was in the West End for about four-and-a-half years and since then, until now, it's been on the road," he says. "It's even been to Hong Kong.
"I've been involved since the beginning in the UK, since 2006, so that's 13 years now. I was involved in the original casting. There was a gap between the casting session, which was in October, and it didn't actually go into the West End until the following June.
"It's referred to as an adult version of Sesame Street, the legendary TV show for pre-schoolers that features the likes of Big Bird, Cookie Monster, and Bert and Ernie, but Nigel insists: "What it is, is characters you might find in Sesame Street, after they've gone to university and gone out into the big, wide world.
"They're still learning – as the characters are in Sesame Street – they're learning about life, they're learning about women, they're learning about men, they're learning how to be generous . . . there's a kind-of learning curve throughout the whole thing.
We need your consent to load this YouTube contentWe use YouTube to manage extra content that can set cookies on your device and collect data about your activity. Please review their details and accept them to load the content.Manage Preferences
"Everyone's experiences are like that, when you're twenty-something, and you're going out into the workplace for the first time. When you get sacked for the first time. When all of those things that happen to you. Everybody can relate to something that's in the show. They'll find something in their own life that they can relate to."
The show's characters include Princeton, a bright-eyed graduate who comes to New York City with big dreams and a tiny bank account; Brian, the out-of-work comedian, and his therapist fiancée Christmas Eve; Nicky the good-hearted slacker and his closet gay republican roommate Rod, an Internet 'sexpert' called Trekkie Monster, and a very cute kindergarten teacher named Kate Monster.
And it's not as if Avenue Q is caught in some sort of Noughties' time warp either. As Nigel explains, the show's core messages remains the same, but minor tweaks keep it current.
"That's the curious thing," says Nigel. "There's a lot of stuff in there, and nothing's changed since 2003. I wouldn't like to say that the script is exactly the same, but the essence of the script is exactly the same." Here's an obvious example. "They used to have mix-tapes, and then it was CDs, and now you don't even have those. That's the only kind of thing - the only physical thing - that has actually changed."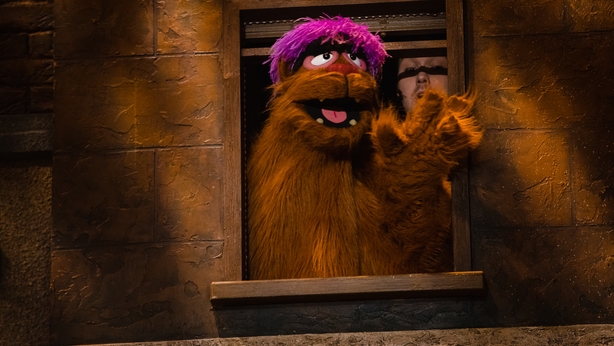 As for his own role in the show, Nigel is admirably short on hyperbole. Like almost anything to do with a show, regardless of whether it's on stage, TV or film, it's rather technical and not nearly as glamorous as showbiz might seem from the outside.
"What I really do is direct the puppeteering end of things," he says. "I teach the actors how to use the puppets in the style of the show, which came in from the original show. I teach them how to use the puppets, I give them a workshop at the beginning, we spend a day together, and I stay with them through rehearsals.
"It's quite difficult to do," he adds. "It looks quite easy in the show, but in actual fact it is quite difficult to get everything synched up together: to get the puppets looking in the right direction and all that sort of thing."
One major difference between Avenue Q and Sesame Street - well, other than the fact that it's for adults – is that the puppeteers are also on stage. So that's why Nigel referred to them as 'actors' rather than 'puppeteers'.
I wonder if that requires a different approach on his part, but once again Nigel downplays things. He must be the ultimate calm head backstage before a show.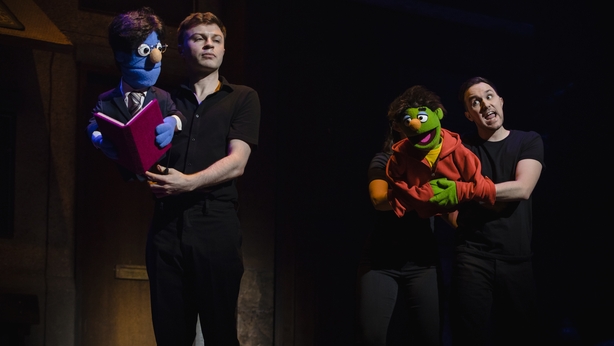 "It is a consideration," he replies before elaborating. "They have to play the part too. They can't be stony-faced. But they're can't play it too much, they have to find that fine line between overdoing the facial expressions and not doing enough.
"It works better in a smaller venue and it's perfect for The Gaiety, which is a good, old-fashioned Victorian theatre."
With a hefty 16 years on the clock so far, there's obviously a lot going for a show such as Avenue Q. Even in our office – an area full of people who've been there, seen that and interviewed those whose names are on the t-shirts – a few heads were raised at the mention of the show.
"It's very funny, and you can go and laugh at different things," Nigel says when asked about the key to Avenue Q's longevity. "It's about experience, really, and this is why - I think - it hasn't dated. It does rely on people's experiences.
"It's about life, rather than about material things. And it was really well written at the beginning. They put together a really great show. Everyone goes through those trials and tribulations as they're growing up, and it's those first years in your twenties, when really so much is going on."
Throughout our conversation, Nigel smiles and laughs a lot. He clearly loves his work and enjoys his life. Lucky man! A child of the 1950s, he's been gainfully employed in this most precarious business of show for half-as-century. No mean feat.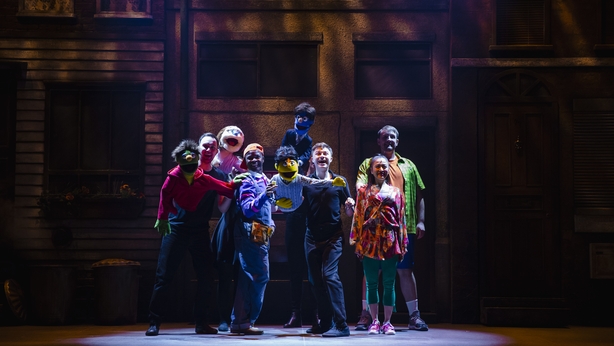 "I started doing puppets back in the Seventies," he recalls. "I started out as an actor, and for about ten years I carried on doing the two things together, and I still haven't stopped [acting] completely, but most of the time has gone over to the puppet stuff, because there's just so much work.
"For ten years in the Seventies I did TV show called The Pipkins, and that was my learning curve. Fairly soon after that I went into Spitting Image, 13 years I did on that. It was hugely successful. On Sunday nights at 10 o'clock it was drawing audience of 16 million, which is unheard of. It was exciting to do."
He's also worked on the likes of Doctor Who, Thomas the Tank Engine and a reboot of Gerry Anderson's Captain Scarlet, as well as movies such as Muppet Treasure Island and The Hitchhiker's Guide to the Galaxy.
"It's been interesting," he says in a delightfully understated manner, noting that working behind the camera can lead to a more sustainable career, "because you don't get the exposure.
"If I'd been an actor, I wouldn't have got the quantity of work because, once you've been seen in something, either you're typecast in that role, or you don't work. And that's not been the case for me."
Avenue Q is at Dublin's Gaiety Theatre from May 13-19