Justin Bieber and Ed Sheeran have officially confirmed that they are teaming up again on a new song released this Friday.
In a series of social media posts on Tuesday, the pop stars, who have been friends for years, shared the news of their new collaboration, I Don't Care.
Bieber played it cool and said in an Instagram post that he has a new song on the way with "this guy", sharing pictures of of him and Sheeran as "a cool cat and fart face."
Meanwhile, Sheeran posted a sheet of the track's handwritten lyrics and took to his Instagram Story to say he has "a new song coming out on Friday."
Bieber and Sheeran finally confirmed their latest collaboration after days of hints, including photos from the set of a shoot featuring them both in Hawaiian-print shirts and a snippet of I Don't Care that Bieber revealed on social media.
New music on #friyay #idontcare

📹 Ed via instagram! pic.twitter.com/yLD5Xptuqg

— Ed Sheeran Updates (Fanpage) (@EdSheeran_EU) May 7, 2019
The pair previously collaborated on Love Yourself, which Sheeran co-wrote with Bieber and Benny Blanco. They also both made appearances on Lil Dicky's Earth.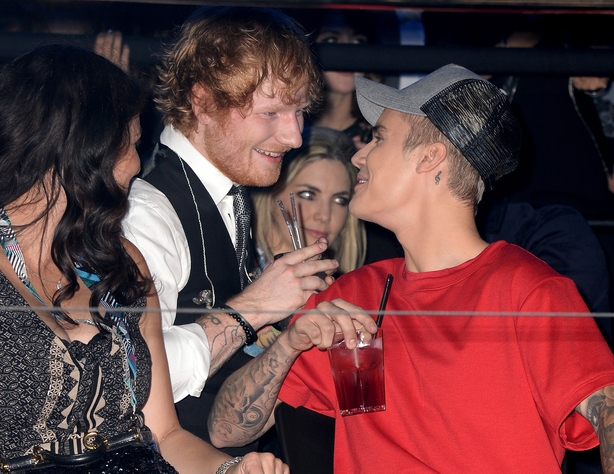 More music news, reviews and interviews here