There's a big budget drama about the Chernobyl disaster, a documentary about the late author Emma Hannigan, and The Good Fight continues to hold a mirror to Donald Trump's America . . .
Pick of the Day
Chernobyl, 9.00pm, Sky Atlantic & NOW TV
Jared Harris, Emily Watson and Stellan Skarsgård star in this new Sky Original and HBO production, telling the story of the nuclear disaster that occurred at Chernobyl Nuclear Power Plant in northern Soviet Ukraine in 1986.
This is the gripping, true story of one of the worst man-made catastrophes ever. The series focuses on the remarkable men and women who sacrificed everything to save Europe from unimaginable disaster.
New or Returning Shows
Cloch Le Carn, 7.00pm, RTÉ One
The series returns with a new two-part run to celebrate the lives of two Irish people who left lasting legacies.
This episode celebrates award winning author Emma Hannigan who fought a courageous battle against cancer with wit, humour and generosity of spirit while raising much needed funds for Breast Cancer Ireland.
24 Hours in A&E, 9.00pm, Channel 4
The RTS award-winning documentary series returns for an 18th season, following patients who are treated in the same 24-hour period at St George's in south west London.
The first episode of the new run takes place on royal wedding day. As Harry and Meghan tie the knot, the patients and their relatives reflect on the meaning of lifelong love, devotion and commitment.
What in the World? 11.25pm, RTÉ One
Back for a twelfth run with reports from the emerging world on a variety of global affairs issues. This year's four part-series includes stories from Somalia, The Lebanon, Israel / Palestine and Iraq.
First up is an episode entitled Death and Life in Somalia. As a truck stuffed with explosives kills 600 people, Peadar King reports on the disintegration of a nation.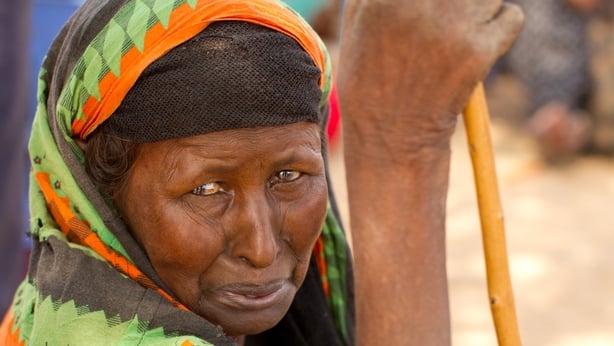 Brockmire, 11.00pm, FOX
Frank Azaria returns to this entertaining dramedy as Jim Brockmire, a once famed Major League Baseball announcer who decides to reclaim his career and love life in a small town.
In the opening episode of the third season, Brockmire deals with his newfound sobriety and is introduced as the new announcer for the Oakland Athletics.
Ending Tonight
Trust Me, 9.00pm, BBC One
It's the fourth and final episode of the drama about a nurse posing as a doctor that became an anthology series about people in hospital when season one's star Jodie Whittaker got the Doctor Who gig.
Set in a Glasgow hospital, season two follows the story of Corporal Jamie McCain, who is recovering from a spinal injury which has left him paralysed.
As Jamie's life hangs in the balance, can Zoe save him or is she the one who put his life in danger?
Don't Miss
The Good Fight, 10.15pm, RTÉ One
Easily the best show on TV these days, The Good Fight just gets better and better. This third season is already setting the bar a little higher than the superb second run and shines a light on the USA in the Trump era. It's pretty nuts.
Tonight, Diane is encouraged to 'do something' after meeting the leader of a female resistance group whose aim is to sink Donald Trump's approval rating.
Meanwhile, Maia and Blum's plan for a plea deal goes amiss, Lucca receives a surprising new divorce referral, and Marissa helps Julius find a campaign manager to support his run for federal judgeship.
Click here for full TV listings