Coronation Street fans are set for tense scenes next week as Steve turns getaway driver when he is caught up in a terrifying situation.
ITV has just released photos from the episode which sees cab driver Steve picking up an illegal fare in a bid to get more money together.
The passenger tells Steve he wants to go to the hospital to visit his mother and offers him a large amount of money to bring him there.
He asks Steve to stop at a garage so he can buy some flowers - but the passenger is going to rob the garage shop.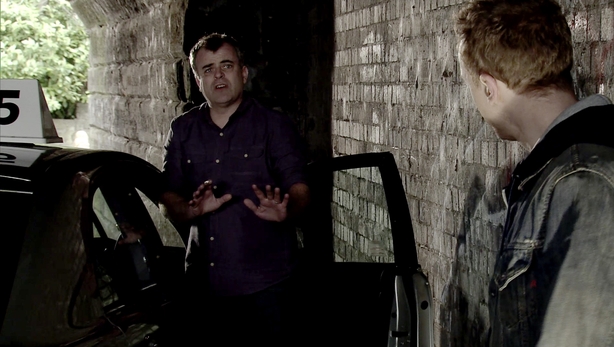 Steve is then forced to be the getaway driver and when he is told to pull over begs for his life.
Fans can find out what happens next in the episode airing on Friday, May 17.
Coronation Street airs on Virgin Media One and ITV on Mondays, Wednesdays and Fridays.