Line of Duty star Polly Walker has revealed that she did not see any of the current series - and went to a friend's birthday party instead of watching the long-awaited season finale on BBC One on Sunday night.
Walker, who plays lawyer Gill Biggeloe, was a guest on ITV's This Morning on Monday, where she discussed the season finale.
122 crew
82 shoot days
44 cast
16 stunt performers
6 episodes
2 directors
1 writer
1 epic finale

Thanks for watching #LineOfDuty. See you for Series 6. pic.twitter.com/nzVUMknBfu

— BBC One (@BBCOne) May 5, 2019
Warning: spoiler alert!
Walker told the show she did not realise how much her character was involved in corruption until near the end of the series. 
"I knew two episodes before what was happening. I knew she [Biggeloe] was up to no good," she said.
"But I didn't know to what extent she was a snake in the grass.
"I've always known that Gill was a 'bad'un' on some level but I didn't know to what extent."
Gill, the only thing we're trusting right now is our gut... #LineOfDuty pic.twitter.com/7jXo6v1eaE

— Line of Duty (@Line_of_duty) May 5, 2019
"I didn't watch any of it," the actress revealed.
When asked if she even watched the season finale, Walker replied: "No I didn't. I went to a friend's birthday party."
"I know what's happening, so on some level the excitement is different," Walker explained.
As for her character's Line of Duty future, Walker said she thinks "everything is up for grabs".
"I don't think anybody knows, apart from the puppet master [series writer-creator] Jed Mercurio..." she teased.
"This is my theory, Gill is such a survivor, she won't be playing sudoku in her sitting room for too long. She'll be looking for ways to survive."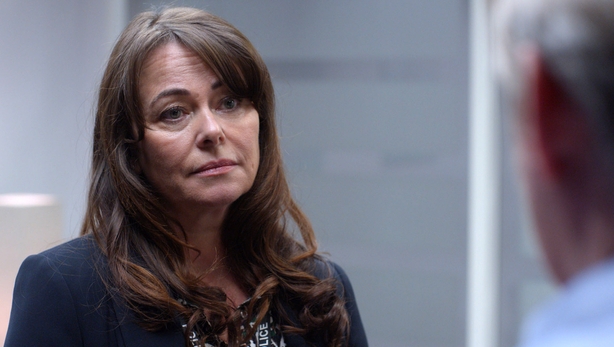 "Gill's alive," Walker continued. "I thought she was going to die, but no."
The Line of Duty season finale was the most-watched show on British television this year so far, with an average audience of 9.1 million viewers and a peak of 9.6 million.
The 2018 season finale had a higher overnight audience of 10.4 million viewers and a peak of 11 million.
Ninety things we LOVE about #LineOfDuty for the 90 minute feature finale. Now we're cooking with gas. pic.twitter.com/MYpplcXgXU

— BBC One (@BBCOne) May 5, 2019