There's more laughs with Lee Mack, even more sex on Channel 4, and it's adieu to Richard Ayoade aka Travel Man . . .
Pick of the Day
Not Going Out, 9.00pm, BBC One
Here's another shameless plug for Lee Mack's long-running gag-fest that started out as a slacker sitcom but recently morphed into a family comedy.
This week's episode is yet another based around school and the kids. When Charlie's school gets a bad Ofsted rating, Lee and Lucy start looking around for alternatives.
Despite Frank's protests, Geoffrey and Wendy offer to pay to send Charlie to a private school, which presents Lee and Lucy with a moral dilemma.
Choosing who gets the best room when on holidays with friends is tough. Sometimes it's easiest to just put all your keys in a jar… #NotGoingOut pic.twitter.com/cbgt051l7a

— BBC Comedy (@bbccomedy) April 24, 2019
New or Returning Shows
Sex on Trial, 10.00pm, Channel 4
Channel 4's sex obsession continues with the shocking stories behind some of the most high-profile American student sexual assault cases of recent years, to shine a light on the complex issue of sexual crime and punishment in the modern world.
Eighteen-year-old Nikki Yovino fulfilled her lifelong dream when she won a place at university to study biology. But just a month after she arrived at college she contacted the police to report that she'd been raped by two fellow students in a bathroom at a university party.
Speechless, 7.30pm, E4
We're now up to season three of this US sitcom, starring Minnie Driver, which explores both the serious and humorous challenges a family faces with a teenager who is disabled.
Tonight the DiMeos family travel to England so Maya can ask her estranged father, the challenging Martin, for a loan to buy their house.
Cleopatra and Me: In Search of a Lost Queen, 10.00pm, BBC Four
Shakespeare scholar Dr Islam Issa grew up in Birmingham with his Egyptian-born parents. As a child he was taught Cleopatra was a great politician, who made Egypt one of the most powerful countries on the planet.
But as a teenager, he realised she had a very different reputation in Britain - either a tragic Shakespearian heroine or a seductress, portrayed by screen sirens such as Elizabeth Taylor.
Here's where he determines the real Cleo.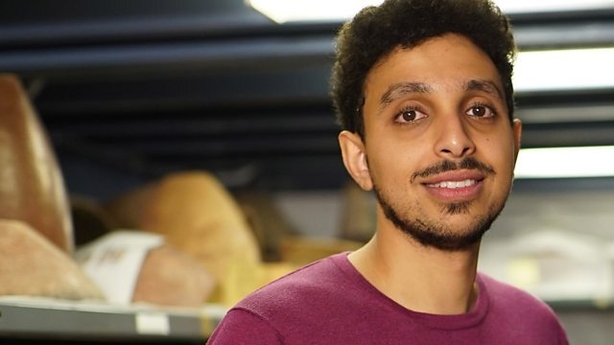 New to Download
Abyss, Netflix
In this subtitled Korean drama, a prosecutor discovers that she's been reincarnated into a different person after getting into an accident - and also learns she's not the only one.
Can't find a trailer with English subtitles, but you'll get the drift from this:
Ending Tonight
Travel Man, 8.30pm, Channel 4
Richard Ayoade is joined by comedian Bob Mortimer for a weekend away in Germany's cosmopolitan Hamburg.
On arrival in the city's warehouse district, they check in to a nautical-themed hotel before hitting the Elbphilharmonie, from where they get a 360-degree view of the city.
Richard and Bob then join a Beatles tour around the red-light district, and refuel with the city's traditional signature dish, Labskaus - corned beef mashed to within an inch of its life with potato and beetroot.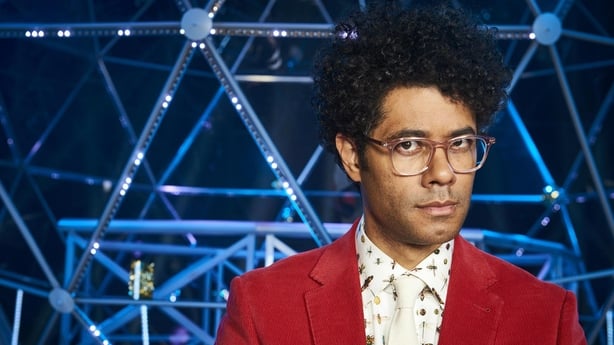 Don't Miss
Back to Life, 11.00pm, BBC One
This impressive, dark comedy about a woman released from prison after serving a sentence for murder is pretty much the 'new' Fleabag, with its star and creator Daisy Haggard performing a similar all-encompassing role as Phoebe Waller-Bridge.
This week, ex-con Miri is trying hard to navigate the strange new relationship with her parents, and when dad Oscar, still reeling from Caroline's betrayal, feigns a migraine to get out of a family road trip, Miri has to face the journey alone with her mother.
Click here for full TV listings