Madonna has said she "always felt like an outsider" as a teenager and "didn't fit in" during an emotional speech at the 2019 GLAAD Media Awards.
The 60-year-old music icon, who was presented with the Advocate for Change Award at Saturday's ceremony, was introduced onstage by her A League of Their Own co-star, Rosie O'Donnell, and began her speech by confessing that she wasn't popular growing up.
"Growing up I always felt like an outsider, like I didn't fit in. It wasn't because I didn't shave under my armpits, I just didn't fit in," she said.
The 'Queen of Pop' paid tribute to her first dance teacher and mentor, saying "he was the first person that believed in me".
"The first gay man I ever met was named Christopher Flynn. He was my ballet teacher in high school and he was the first person that believed in me.
"That made me feel special as a dancer, as an artist and as a human being. I know this sounds trivial and superficial but he was the first man to tell me that I was beautiful."
She added: "He took me to my first gay club in downtown Detroit. I told my dad I was having a sleepover at a girlfriend's house – that got me grounded for the rest of the summer."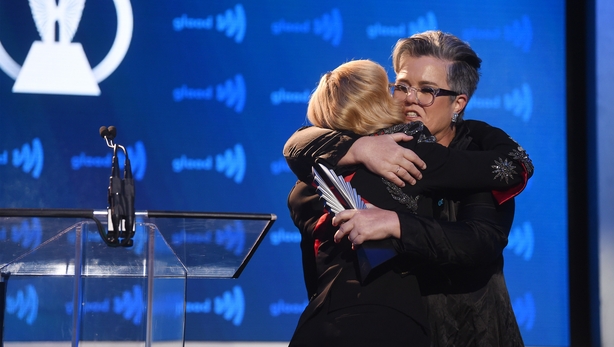 Madonna also revealed that she was inspired to fight for LGBTQ rights after the deaths of two of her close friends.
"After I lost my best friend and roommate Martin Burgoyne and then Keith Haring, happy birthday Keith, I decided to take up the bull horn and really fight back," Madonna said.
Madonna recently said she is fighting ageism in the music industry and that she is "being punished" for hitting 60.
For more music news and reviews, click here