Here are some tips on what's worth watching on the box this weekend between now and Sunday night . . .
Pick of the weekend
Line of Duty, 9.00pm Sunday, BBC One
It's the sixth and final episode of this fantastic show's fifth season and it's fair to say that this run has been up with the best of them so far.
The Beeb are understandably tight-lipped when it comes to what's in store, but they are promising a 'nail-biting 90-minute finale' where 'closely guarded secrets are revealed'.
Well, they'd hardly say it's going be a miserable anti-climax, would they?
As regular viewers will know, Adrian Dunbar's Superintendent Ted Hastings is a man of many secrets – and here's where some of his most-guarded ones will be revealed.
New or Returning Shows
The Tommy Tiernan Show, 9.35pm Saturday, RTÉ One
Funnyman Tommy Tiernan - most recently spotted on Derry Girls - is back for the third season of his chat show series which sees him interview guests without any preparation or knowledge regarding who they might be.
He's a master of improvisation and quick thinking on his feet, and Tommy Tiernan returns to fly by the seat of his pants with a host of interviewees, that will be surprises to him and his live audiences.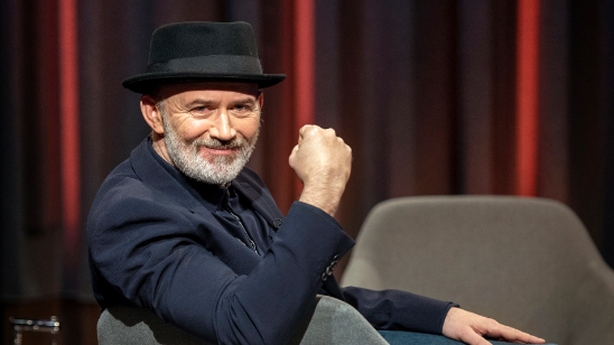 Who Dares Wins, 8.30pm Saturday, BBC One
Nick Knowles hosts the quiz for the kind of people who simply can't resist a list.
Teams of complete strangers compete to win up to £100,000 – what's that? About €75? - in what's been described as 'the ultimate battle of brains and bravery'.
Studio 54: the Documentary, 9.00pm Saturday, Sky Arts
Documentary filmmaker Matt Tyrnauer explores the legendary Manhattan night club's history, its demise, and its influence on American pop culture.
Through rarely seen footage and interviews with club goers who were lucky enough to get in - their door policy was infamously tough - as well as an interview with Ian Schrager, who co-owned Studio 54 with the late Steve Rubell, it offers a fascinating look at disco's most iconic venue.
Jazz 625 Live: For One Night Only, 9.00pm Friday, BBC Four
In the first live BBC black and white TV programme since the 1970s, BBC Four is bringing back the iconic 1960's BBC show Jazz 625.
Broadcasting live from Cheltenham during the Jazz Festival, the special show will feature a house band - led by pianist Robert Mitchell - with special guests including Joshua Redman, Jean Toussaint, Shirley Tetteh, Jacqui Dankworth and Gregory Porter.
There's also an exclusive recorded performance from legendary Rolling Stones drummer Charlie Watts, showing off his jazz-chops in a quartet with saxophonist Scott Hamilton.
'N-i-i-i-i-c-c-c-c-e-e-e-e-!'
The South Bank Show, 10.30pm Sunday, Sky Arts & NOW TV
Melvyn Bragg profiles multi award-winning TV writer and showrunner Jed Mercurio, following him behind the scenes on the set of the fifth season of Line of Duty and travelling back with him to the English West Midlands to explore his roots and early career as a doctor and trainee RAF pilot.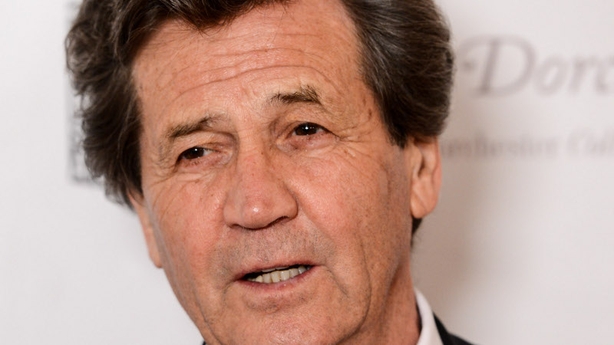 New to Download
Extremely Wicked, Shockingly Evil, and Vile, from Friday, Sky Cinema Premiere & NOW TV
Zac Efron takes on a much darker role than usual as he plays notorious serial killer Ted Bundy in this biography.
Expect several new takes on Bundy, since everything's told from the perspective of his long-term girlfriend Elizabeth Kloepfer – someone who, for years, refused to believe the truth about the man she loved.
Flinch, from Friday, Netflix
Faced with various frightening and uncomfortable events, contestants in this game show had better not flinch - or they'll suffer painful consequences.
Dead to Me, from Friday, Netflix
Here's a dark single-camera comedy about a powerful friendship that blossoms between a tightly wound widow and a free spirit with a shocking secret.
Despite Everything, from Friday, Netflix
After their mother's death, four sisters learn a shocking family secret and embark on an adventure to discover the truth about their genealogy.
The Last Summer, from Friday, Netflix
Standing on the precipice of adulthood, a group of friends navigate new relationships, while re-examining others, during their final summer before college.
All In My Family, from Friday, Netflix
From documentarian Hao Wu comes a heartfelt portrait of how he created a thoroughly modern family in America, only to face the dilemma of introducing his same-sex partner and their children to his deeply traditional parents and relatives in China.
Slender Man, from Saturday, Sky Cinema Premiere & NOW TV
In this horror thriller, a group of teenage girls wonder whether the creepy Slender Man has something to do with their friend's disappearance.
The trouble is, they're not 100% sure whether he exists or if he's merely a mythical, urban legend that only appears in overactive imaginations.
Ending this weekend
Follow the Money, 9.00pm Friday, BBC Four
As season 3 of the the Danish crime drama series comes to a close, Sahar saves Nicky's life after Lala's attack. Alf and Stine hunt the wounded Nicky, but find that he is one step ahead of them.
Anna realises that Nicky can no longer help her when her family is sought out by Lala and his criminal partners. Nicky seeks a way out. The chief police inspector interferes with Alf's investigation.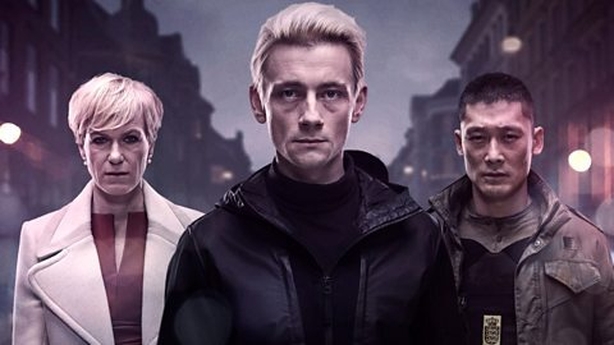 Celebrity SAS: Who Dares Wins for Stand Up to Cancer, 9.00pm Sunday, Channel 4
A group of celebrities face one of the toughest tests of their lives, to raise money for Stand Up To Cancer, at an unforgiving ex-military base, high in the Chilean Andes.
In this final episode, the celebrity recruits' mental and physical strength is tested as Ant Middleton and his DS (Directing Staff) push them to their limits.
Weekend movies
Zootropolis, 6.35pm Saturday, RTÉ One
This Disney animated comedy features the voices of Ginnifer Goodwin, Jason Bateman and Idris Elba.
In a city populated by animals, a rabbit achieves her dream of becoming the first bunny to become a police officer - but faces prejudice at every turn. When the disappearance of an otter hints at a terrible conspiracy in the city, she enlists the aid of a con-artist fox in solving the mystery.
Edge of Tomorrow, 9.00pm Sunday, Virgin Media One
Tom Cruise, Emily Blunt and Brendan Gleeson star in this tale of an inexperienced military officer sent to the front line in a war against an alien invasion, who dies within minutes.
At the point of death, he's transported back in time to relive his last day again. As he experiences the same battle over and over again, the experience he gains turns him into the ultimate warrior.
The Green Mile, 9.00pm Saturday, Virgin Media Two
Tom Hanks leads the cast in this Stephen King adaptation about a convicted child-killer on death row, who astonishes the guards with his good nature and miraculous healing powers.
They believe the gentle giant is incapable of crime, and emotions run high as they realise there is no hope of overturning his death sentence.
Don't Miss
The Late Late Show Country Music Special, 9.35pm Friday, RTÉ One
The Country Special returns with some of the biggest names on the scene joining Ryan Tubridy in studio for a show dedicated entirely to the ever popular Irish country music.
The winner of the Search for a Country Star competition will also be announced, and they'll perform alongside one of Ireland's country superstars, Nathan Carter.
Here's Philomena Begley performing last year:
Box Set Binge
The Shield seasons 1-7, All4
Looking for a gritty weekend? Here's the very thing.
Michael Chiklis stars as Vic Mackey, a detective in the Strike Team, an experimental division of the Los Angeles Police Department, set up in the fictional Farmington district, an area rife with ethnic gang-related violence, drug trafficking, and prostitution.
The Strike Team's questionable success rate leaves the division's head, Captain David Aceveda, suspicious of their methods but values their success as they help his political efforts to become the mayor of Los Angeles.
Click here for full TV listings