Blake Lively and Ryan Reynolds have revealed that they are expecting their third child together.
Lively shared the news by showing off her baby bump at the premiere of Reynolds' new movie Detective Pikachu in New York.
Lively and Reynolds already have two daughters together, 4-year-old James and 2-year-old Inez.
The couple have kept the news of their pregnancy under wraps, with Lively last posting to Instagram in early January.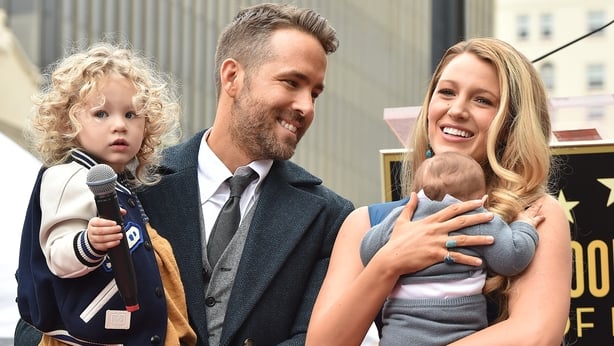 Lively and Reynolds mostly keep their children out of the spotlight, save for a few big events such as Reynolds being honoured with a star on the Hollywood Walk of Fame.
The former Gossip Girl star said previously that they want them to have the most normal upbringing possible.
"Ryan had a nice, normal upbringing, and we want our kids to have the same normal life that we had. We don't ever want to rob them of what we had because then we'd feel really selfish," she told Marie Claire in 2016.