There's plenty of drama ahead in Wednesday night's Fair City when Carol angrily accuses Anto of stealing from the till.
Coming up in the next episode, Anto is delighted after working a shift at The Station and thinks it went well.
However, Carol has other ideas as she thinks she saw Anto stealing cash from the till on CCTV footage.
She tells him: "I'm saying that you need to explain that video, because all I'm hearing is blather."
"Oh come on, you know me," Anto protests. "Is this about the €20? Here, I'll give it to you."
"No, I care more about having staff that I can trust," Carol counters.
"This is mad, you know I'm honest," Anto fires back.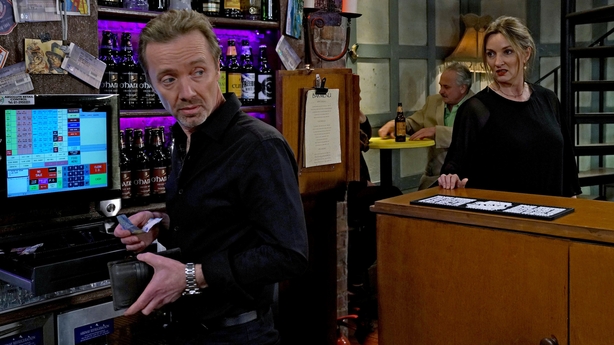 "I know that you needed a job because you needed cash," she suggests, much to Anto's bemusement.
"I can't believe you're saying this," he tells her.
"Listen, don't get thick with me. I gave you a chance," Carol responds.
"You're making a serious accusation here, and it's wrong!" he states.
Carol cuts him off with a cold: "We're done here."
Fans can find out what happens next in Fair City on RTÉ One on Wednesday at 8:00pm.
Fair City airs on RTÉ One on Sundays and Tuesdays to Thursdays.
Click here for more on the soaps.