Riverdale star KJ Apa has paid tribute to his late co-star Luke Perry saying he wishes he could be more like the actor.
Perry played Apa's on-screen father on the drama series, and the 21-year-old actor said he treated him like family even when the cameras weren't rolling.
"He would call my parents every week and keep them updated on how I'm doing," Apa said on The Tonight Show starring Jimmy Fallon.
"If I had a cold or something he'd be like, 'I got him, I brought some Gatorade to his apartment the other day.' He made such a huge effort from the very beginning. I wish I could be like that."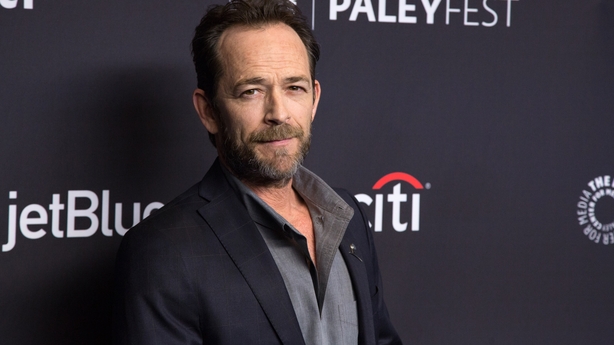 Apa also paid tribute to how Perry made him feel comfortable on set.
"It's not every day you come across a guy like Luke," he said.
"Luke is the kind of person who did everything he can to make whoever you are; no matter how big or small you are, feel comfortable and feel welcome.
"It's hard to kind of put into words how that makes me feel."
Perry's final scenes on Riverdale aired last Wednesday on The CW in the US and were released on Netflix in Ireland and the UK on Thursday.