There's only one person UK rapper Stormzy wants to impress with his new album - and that's his "brother" Ed Sheeran.
The follow-up to 2017's Gang Signs & Prayer is on the way, and the first track, Vossi Bop, was released on Friday.
Stormzy was interviewed on London's Capital Breakfast radio show this morning and that's where he admitted he was hoping to impress his Sheeran with his latest project. In fairness, Ed should be a good musical barometer.
We need your consent to load this YouTube contentWe use YouTube to manage extra content that can set cookies on your device and collect data about your activity. Please review their details and accept them to load the content.Manage Preferences
"Yeah, Ed's like my brother but he's also . . . him being where he is in his career, he's always someone I'm looking to for inspiration, do you know what I mean?" Stormzy said. "So I always hit him up.
"Even towards the end of my album process I hit him up and let him know where I was with it. I'm gonna go see him in a couple of weeks actually to . . . play him the album."
Stormzy was then asked if it was daunting to play his new music to a multi-million-selling singer/songwriter, and he recalled letting Sheeran hear the Gang Signs & Prayer album before it was released.
"He heard GSAP before everyone else," he explained. "He'll be able to hear something musically and tell you, "Yeah, that's a big song,"' he said.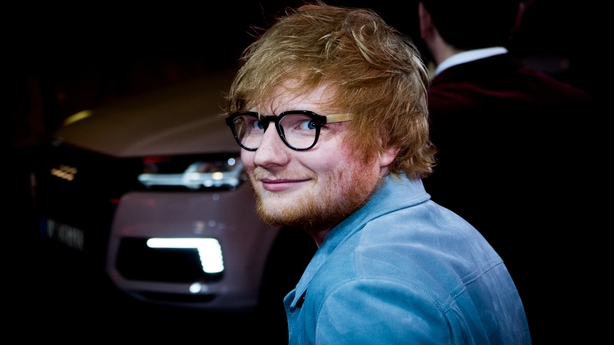 "I remember at the time I played him GSAP, I remember him sitting there and being very sure, like, 'Yeah, you've made an incredible album'."
"He was like, 'It's gonna be me versus you at the next BRITs', which ended up happening."
But Stormzy also admitted that if Ed Sheeran didn't take a shine to his new album, it would - quite literally - be a bit of a knockout blow.
"Oh flipping heck, I'm gonna faint man!" Stormzy laughed. "If Ed doesn't like it then I know I'm not on good waters!"