Ultimate Hell Week continues to prove that other people's misery is endless entertaining, Super Garden's back, as is the life-affirming This is Us after a brief hiatus . . .
Pick of the Day
Special Forces: Ultimate Hell Week, 9.30pm, RTÉ 2
Last week's opening episode saw 24 civilian recruits begin a grueling Special Forces selection course designed by former members of Ireland's elite Special Forces unit, the Army Ranger Wing (ARW).
They're a mere 24 hours into the Hell Week course and six of the twenty-four recruits have already been eliminated. The remaining 18 will be under no illusions about what lies ahead for them.
Day 3 sees recruits pushed to their absolute limits in a series of back-to-back events, testing their fear of heights, freezing temperatures and open water. Not everyone will make it to the end of the day.
New or Returning Shows
Super Garden, 8.30pm, RTÉ One
The popular garden design competition returns with five new budding designers battling it out to secure a coveted show garden spot at Bloom 2019.
First up is Dermot Davis from Greystones in Wicklow. He lost everything in the economic crash of 2009 and hopes to wow the judges by showcasing his eclectic style and quirky ideas.
Dermot will have just four weeks to bring his design to life for the McCarthy family in Greystones. Will the Super Garden judges be wowed or overwhelmed by Dermot's finished garden?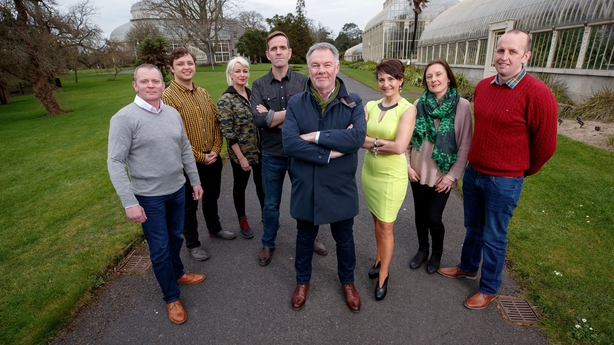 Happy Birthday, OU: 50 Years of the Open University, 9.00pm, BBC Four
2019 marks the 50th birthday of the Open University. In its five decades, it has educated more than two million students, a good number of them Irish.
Lenny Henry is another who has benefited and he presents this documentary, which tells the story of the OU from 1969 to 2019, featuring archive and interviews with past graduates, observers and academics. It's a nostalgic, affectionate, funny and a piece of cultural and social history.
Ending Tonight
Celebrity Painting Challenge, 8.00pm, BBC One
The celebrities' last and biggest challenge takes place at the Natural History Museum in London.
There they'll be painting through the night and, for the first time in the competition, they can decide on their subject matter. With 80 million specimens on display, the choice is staggering.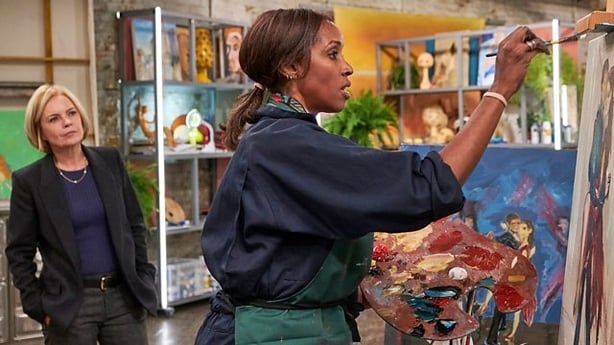 Don't Miss
This is Us, 11.15pm, RTÉ One
Back after a break last week, the marvelously manipulative family drama continues its third season playing havoc with its viewers' heartstrings.
In an episode entitled The Graduate, Kevin keeps a secret from Zoe, while Randall gets unexpected news about Deja. Back in the past, the Big Three graduate from High School.
Frankie Boyle's New World Order, 10.00pm, BBC Two
Scottish rude boy Frankie Boyle continues to tackle the biggest issues troubling the planet while taking the proverbial.
The format couldn't be simpler: Frankie makes a string of bold and often outrageous statements which he then picks apart with the help of Sara Pascoe, Miles Jupp and a variety of guests.
Click here for full TV listings