There's a documentary about the Luke Kelly statues in Dublin, Mark Kermode's back spilling movie secrets, and Sara Pascoe's on for some late night laughs . . .
Pick of the Day
Two Lukes, 6.30pm, RTÉ One
On 30 January 2019, Dublin City Council unveiled two separate sculptures, on either side of the Liffey, of Luke Kelly, the legendary musician, social activist and singer with The Dubliners.
The unveilings coincided with the 35th anniversary of his death, and this documentary tells the entertaining story of how the people of Dublin ended up with two very different public sculptures of its much-loved son.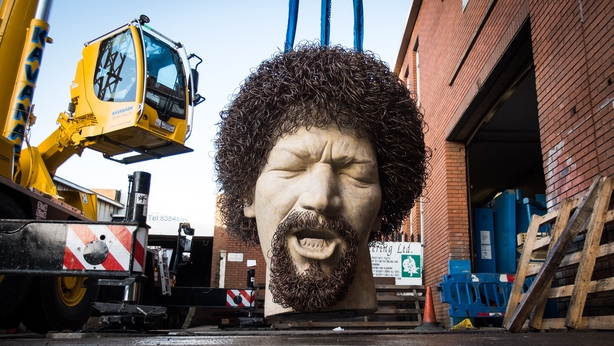 New or Returning Shows
Mark Kermode's Secrets of Cinema, 9.00pm, BBC Four
Mark Kermode uncovers the cinematic and storytelling secrets of one of the oldest and most spectacular genres of all: the disaster movie.
Here he shows how disaster movies use stunts and sound, editing and special effects to bring jaw-dropping visions of destruction.
Kermode reveals how film-makers rely on recurring story devices, themes and character types to build drama and maintain a sense of jeopardy.
Here's a little horror to whet your appetite:
Ups & Downs, 9.00pm, BBC One
Written and directed by Eoin Cleland, this drama stars Susan Lynch as the mother to a 22-year-old son with Down's syndrome, played by newcomer James Martin, and 18-year-old daughter, played by Rosie Barry.
The two siblings who head off on an entertaining road trip to Belfast to attend a highly anticipated gig without their mother's permission. Former Bachelors Walk star Keith McErlean also stars.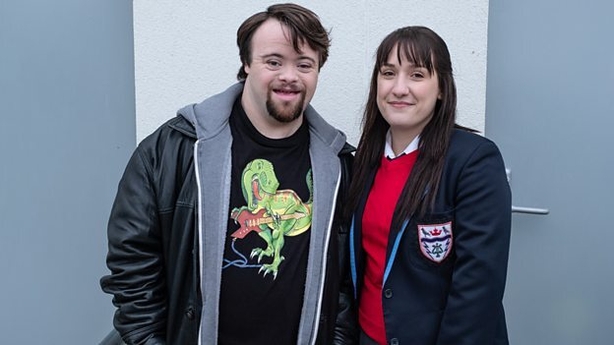 Sara Pascoe Live: LadsLadsLads, 10.30pm, BBC Two
Here's a stand-up comedy special from the multi award-winning Sara Pascoe, who you may have seen as a regular on Frankie Boyle's New World Order.
The finale of her critically acclaimed sell-out tour was filmed at the iconic London Palladium, she explores love, sex and doing both alone. Sara shares her wisdom and positivity - and overshares about her imaginary brother Stephen.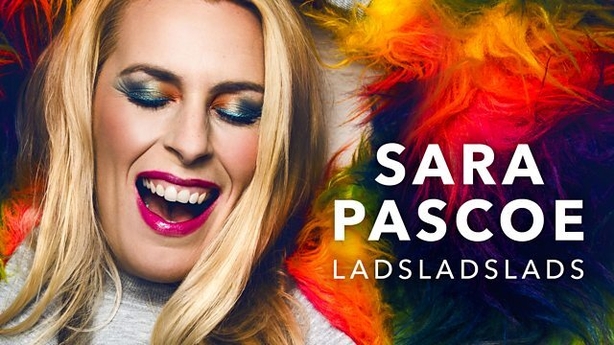 Iomramh an Chamino, 9.30pm, TG4
A crew featuring musicians Glen Hansard and Brendan Begley, artist Liam Holden, stonemason Brendan Moriarty and poet Danny Sheehy sail a traditional boat they built themselves on an inspiring and dangerous 2,500km odyssey from Ireland to Spain.
New to Download
Spider-Man: Into the Spiderverse, Sky Store
From the minds behind The Lego Movie comes this fresh and inventive spin on your friendly neighbourhood wall crawler.
When teenager Miles Morales (Shameik Moore) is thrust into the role of Spider-Man, he discovers he is just one of many Spider-Persons existing across infinite parallel universes, and when these worlds collide, they combine to save their worlds from oblivion.
Ending Tonight
University Challenge, 8.30pm, BBC Two
Jeremy Paxman asks the questions in the grand final of the quiz for students.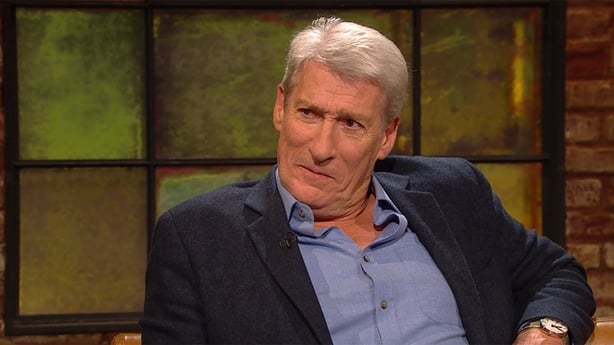 Life After Lock-up, 10.00pm, Channel 4
This observational documentary series about post-prison life ends with newly released prisoners Andrew and Kimberley battling with their longstanding addiction to alcohol.
Homeless Gemma sets about moving to the park to live over the summer, while Jason seeks professional help for his deteriorating mental health and drug addiction.
Don't Miss
Back to Life, 10.30pm, BBC One
Last week's opening episode of this dramedy about a woman back in her home town after 18 years in prison for murder was pretty impressive.
Written by and starring Daisy Haggard as Miri, who is back living with her parents and alien to the modern world, where everyone seems to hate her.
This week, Miri is undeterred as she prepares for her first day of work at Nathan's Fish & Chip shop, intent on making a success of her fresh start. But how will the locals react to her new role at the already unpopular shop?
Not Going Out, 10.55pm, BBC One
The tenth season of Lee Mack's gag-tastic sitcom continues as Lee is outraged that the twins have started sex education at school.
He resolves to teach them everything he knows about the facts of life before Miss Anstis corrupts them.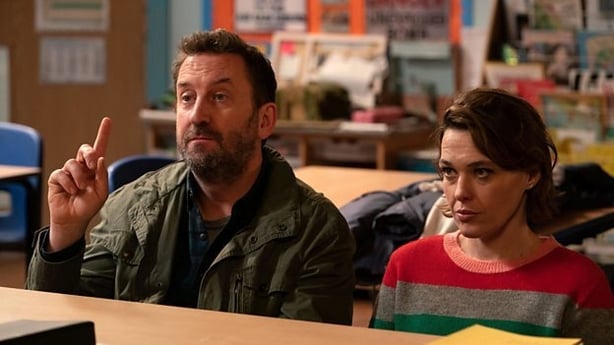 Click here for full TV listings