Jason Momoa has shaved his much-loved beard off in a bid to raise awareness of recycling.
The Hollywood star bid farewell to some of the iconic bearded characters he's played in the past, including Game of Thrones' Khal Drogo and Aquaman, as he posted a video of the pruning to Instagram.
He wrote: "Goodbye DROGO, AQUAMAN, DECLAN, BABA I'm SHAVING this beast off, It's time to make a change.
"A change for the better...for my kids, your kids, the world. Let's make a positive change for the health of our planet. Let's clean up our oceans our land. Join me on this journey. Let's make the switch to infinitely recyclable aluminum. Water in cans, not plastic."
The actor was launching a water product that comes in a recyclable aluminium can.
He said: "I just want to do this to bring awareness that plastics are killing our planet.
"There's only one thing that can really help our planet and save our planet as long as we are recycling, and that's aluminium."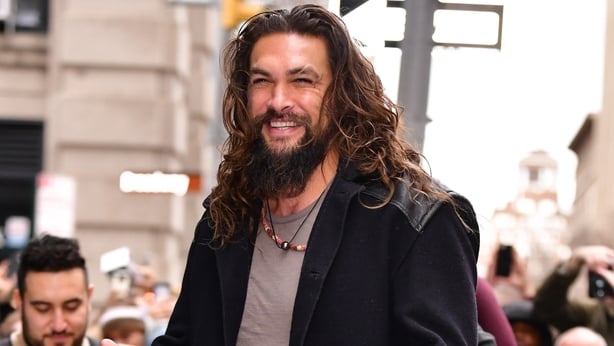 Naturally, some people are freaking out over the departure of the actor's magnificent face fuzz.
Jason Momoa is officially cancelled

— Trisha Paytas (@trishapaytas) April 19, 2019
in loving memory of jason momoa's beard pic.twitter.com/wymAHzCvjE

— 𝖍𝖆𝖓𝖓𝖆𝖍 🌻 (@hannahxtait) April 18, 2019
Seeing @_jasonmomoa shave off his beard is honestly so heartbreaking

— Arfa Agha 🇵🇰 (@ArfaSaif) April 19, 2019
jason momoa just shaved his beard off and now nothing makes sense in this world pic.twitter.com/02OMMttsIS

— joe (@joedeal_) April 18, 2019
Jason Momoa has shaven off his beard.

I- we've arrived at an interesting point in our relationship and would be extremely greatful if you could respect our privacy during this trying and emotional time. Tysm xx pic.twitter.com/3VHs6rxmKc

— Stephanie Yeboah (@NerdAboutTown) April 18, 2019