Here are some tips on what's worth watching on the box between Friday and Sunday... there's a lot on offer!
Pick of the weekend
The Importance of Being Oscar, 9.00pm Saturday, BBC One
Here's the story of Oscar Wilde's rise before his fall, with scenes from his greatest work and a star-studded cast including Freddie Fox, Claire Skinner and featuring - who else? - Stephen Fry.
The Importance Of Being Oscar brings together a stellar cast to explore his illustrious career, controversial personal life and concluding fall from grace.
Oscar Wilde's Irish roots, his early career, his marriage, and the importance of women as well as men in his life, are explored to add flesh to the bones of a man who is too often caricatured.
This is followed by the (pretty good) 2002 film adaptation of Wilde's The Importance of Being Earnest at 10.25pm, starring Rupert Everett, Colin Firth and Frances O'Connor.
New or Returning Shows
Woody Guthrie: Three Chords and the Truth, 9.00pm Friday, BBC Four
Woody Guthrie is one of America's legendary songwriters. A voice of the people, he wrote hard-hitting lyrics for a hard-hit nation.
His is a tale of survival, creativity and reinvention. He is proof that there is always potential for change and even in 2019, more than fifty years after his death, he is challenging Donald Trump from beyond the grave.
With enormous influence on successive generations of musicians such as Bob Dylan, Bruce Springsteen, Joan Baez and Billy Bragg, this film proves he has a true place in 21st-century culture.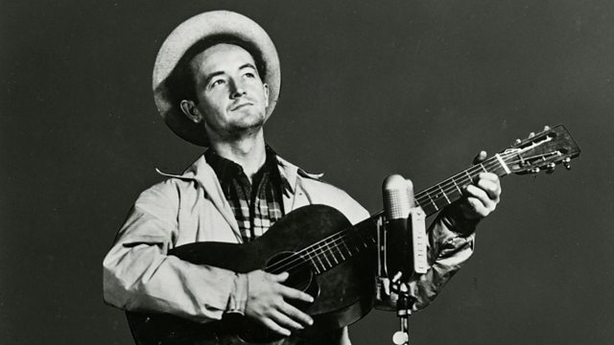 Miriam's Dead Good Adventure, 9.00pm Sunday, BBC Two
Miriam Margolyes confronts her fear of ageing and death to tackle our greatest taboo - our own mortality. She travels through the UK, Europe and America to take an unflinching look at different approaches and attitudes to dealing with death.
Miriam starts her journey at Wren Hall, a UK dementia care home, to see what getting old might actually look like. Are there are any real alternatives to facing our inevitable decline?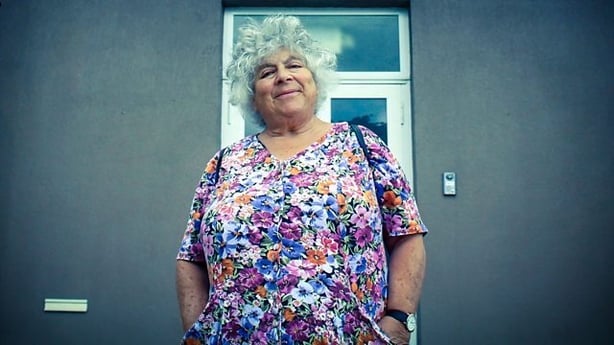 The League of Gentlemen: Live Again! 11.30pm Sunday, BBC Two
This is a film covering the quirky comedy group's return to the stage for their first UK tour in over 12 years with their live show.
The tour features Bafta Award-winning comedy legends Reece Shearsmith, Steve Pemberton, Mark Gatiss and Jeremy Dyson bringing their deliciously dark and unhinged fictional village of Royston Vasey to theatres and arenas across the UK.
Extreme Chocolate Makers at Easter, 6.00pm Sunday, Channel 4
This documentary follows chocolatiers from around the UK as they design and make amazing chocolate on commission.
There are eggs and bunnies galore in this special Easter episode, as well as struggles, late nights, breakages and even a break-in; all to deliver over 100 kilos of chocolate heaven.
New to Download
Mamma Mia: Here We Go Again, from Sunday, Sky Cinema Premiere & NOW TV
The sequel to the monster hit musical arrives on Sky Cinema just in time for Easter Sunday – and my my, how can you resist it?
Fans will know the drill: it's a return to the magical Greek island of Kalokairi for another musical experience based on the timeless songs of ABBA.
The original film's all-star cast returns, including Meryl Streep, Amanda Seyfried, Pierce Brosnan, Colin Firth, Stellan Skarsgård and Julie Walters.
Ant-Man and The Wasp, from Friday, Sky Cinema Premiere & NOW TV
Set after Captain America: Civil War but before the Infinity Wave, this Marvel movie finds Scott Lang (Paul Rudd) struggling with his choices both as Ant-Man and as a father.
Teamed with micro-powered super heroine The Wasp (Evangeline Lilly), they take on a mission of super-sized importance.
Michael Douglas returns as original Ant-Man Hank Pym, and Michelle Pfeiffer makes her first superhero movie appearance since donning the Catwoman catsuit as the original Wasp.
Music Teacher, from Friday, Netflix
Burned by his past, an emotionally troubled, small-town music teacher in India risks everything he has to reconnect with a now-famous former student.
Someone Great, from Friday, Netflix
Aspiring music journalist Jenny (Gina Rodriguez) has just landed her dream job at an iconic magazine and is about to move from New York to San Francisco.
Rather than do long distance, her boyfriend of nine years (Lakeith Stanfield) decides to call it quits.
To nurse her broken heart, Jenny gathers up her two best friends Erin (DeWanda Wise) and Blair (Brittany Snow) for one outrageous last adventure in The Big Apple.
Ending this weekend
Pilgrimage to Rome, 9.00pm Friday, BBC Two
The pilgrims are on the tenth day of their journey, with 65km still to go before they reach the Eternal City.
The day's route takes them through an isolated and overgrown wood which is a total revelation to Mehreen, before the group arrive in Sutri, a medieval town with an even older history.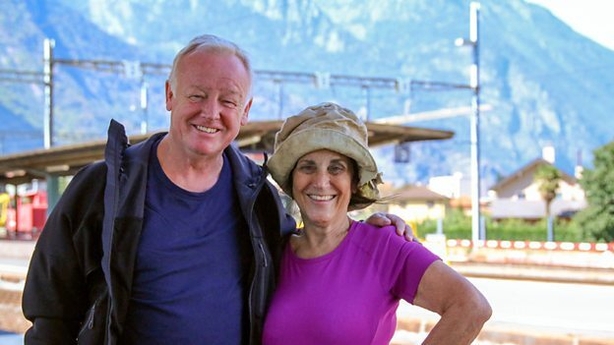 Let's Talk About Sex, 10.00pm Friday, Channel 4
Danny Dyer explains the birds and the bees, along with Miriam Margolyes, Alastair Campbell, London Hughes and Ulrika Jonsson.
This concluding episode takes a look at what old sex education videos considered 'normal' in terms of relationships and sexual activity, and how that has changed.
Mission Ignition, 7.00pm Saturday, Channel 4
In the final episode of the series, two luxury legends, a Rolls-Royce and a Daimler, have been unbolted and are presented as hundreds of small pieces for two teams of car enthusiasts to rebuild as fast as they can, pushing their mechanical know-how to the limit.
Weekend movies
Gallipoli, 9.30pm Friday, TG4
Mel Gibson stars in this drama about two patriotic Australians join the army to fight during the First World War - but their youthful idealism is quickly eroded by the harsh reality of the conflict.
Their friendship is tested to the very limits of endurance as they prepare for combat ahead of the pivotal battle of Gallipoli in Turkey.
12 years a Slave, 9.15pm Saturday, RTÉ One
This Oscar-winning historical drama based on Solomon Northup's autobiographical book stars Chiwetel Ejiofor, Michael Fassbender, Benedict Cumberbatch and Brad Pitt.
A free black man living in pre-Civil War New York is abducted and sold into slavery. He spends the next 12 years struggling to survive and maintain his dignity in the face of brutal treatment.
Finding Dory, 6.30pm Saturday, RTÉ One
Young clownfish Nemo and his dad Marlin set out on an underwater adventure to help their forgetful friend Dory find her parents, meeting the grouchy but well-meaning octopus Hank along the way.
The Pixar animated sequel to Finding Nemo features the voices of Ellen DeGeneres, Albert Brooks and Ed O'Neill.
It's All Gone Pete Tong, 10.30pm Saturday, TG4
Paul Kaye stars as Frankie Wilde, a superstar DJ beginning to pay the price for a life of excess when he starts to lose his hearing and grows increasingly dependent on drugs.
With his wife and all his money gone, it is down to the beautiful therapist who teaches him to lip read to help get his life back on, eh, track.
Don't Miss
Line of Duty, 9.00pm Sunday, BBC One
The fifth season of Jed Mercurio's superb police drama continues to make Sunday nights essential for staying in – especially as the BBC Player is unavailable outside the UK!
Without giving anything away about what happened last time, tensions are rising in the OCG following the events at Eastfield.
As a result of troubling questions hanging over the identity of the mysterious H, suspicions mount among the AC-12 team.
Box Set Binge
Happy Valley Seasons 1-2, Netflix
If you think Line of Duty's well good – and you haven't been paying attention to the BBC for a few years – you might want to check out this equally superb cop drama.
Sarah Lancashire is nothing less than sensational in the lead role of Catherine Cawood, a strong-willed police sergeant in West Yorkshire, still coming to terms with the suicide of her teenage daughter, Becky.
Sally Wainwright's stories are grim and gripping, and the cause is helped by a fine supporting cast led by Siobhan Finneran as Catherine's sister Claire, a reformed alcoholic and junkie. James Norton is quite chilling as ex-convict Tommy Lee Royce.
Look out too for Irish actress Charlie Murphy in the pivotal role of Anne Gallagher, who gets kidnapped in season one.
Click here for full TV listings