Former Strictly Come Dancing contestant Louise Redknapp has said she and her onetime partner on the show, professional dancer Kevin Clifton, have not spoken "in a long time", despite making it to the final together in 2016.
Singer and actress Redknapp split with her husband of 19 years Jamie Redknapp after the BBC series, but denied their split was due to the so-called 'Strictly curse' which has seen a number of relationships end after celebrities took part in the show. 
The so-called 'curse' has been the focus of attention again of late after it was reported that the 2018 winner, presenter Stacey Dooley, had split up with her boyfriend and was now in a relationship with Clifton, who partnered her to the glitterball trophy last December.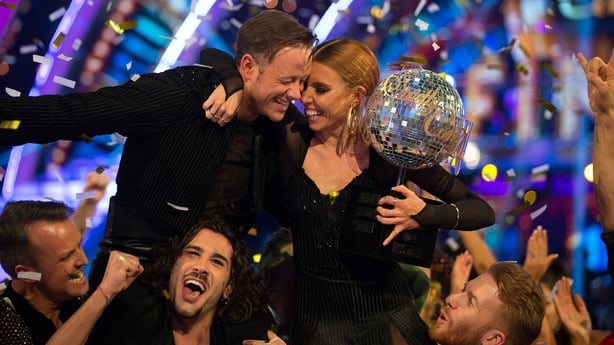 When asked about Clifton in an interview with British tabloid The Sun, Redknapp replied: "I haven't spoken to him for a long time. Most probably since the show started. Not since last year."
On the subject of whether the 'curse' was real, Redknapp said it was "really hard to pass judgment when you don't know someone's situation".
"I haven't spoken to Kevin in a long, long time and I've never met Stacey, so I have no idea," she continued.
"Everyone has a different experience, everybody does the show for different reasons, everyone is looking for something different. There are curses everywhere, no matter what job."