Three years after the release of their big-selling debut, Kerry band Walking On Cars have returned with their second album Colours,but frontman Pa Sheehy isn't quite ready for rock stardom just yet.
The Dingle four-piece of Sheehy, Sorcha Durham, Paul Flannery and Evan Hadnett sold an impressive 350,000 copies of their first album Everything this Way and while Sheehy is a force of passion on stage, he's a much more reserved character during downtime.
Speaking to RTÉ Entertainment, the softly-spoken singer said; "I'm quite chilled out and don't like the cameras. I love playing music, I love playing live but after that . . .
"It's when you do it over and over again, you get more comfortable. That mic stand is quite skinny so it's hard to hide behind so you have to go for it."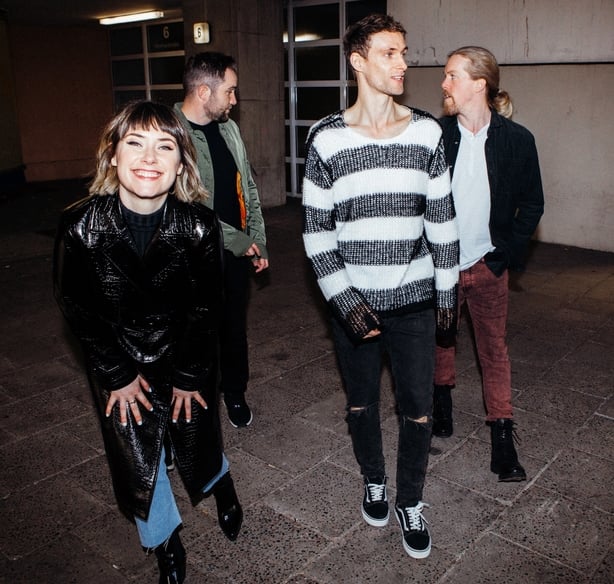 Recorded between the band's own home studio in Dingle and London's legendary RAK studios, the band say they wanted Colours to sound "pumping" and it is, indeed, another collection of anthemic widescreen arena rock.
"I suppose we called the album Colours because there wasn't one thing that tied it all together. It was very song by song rather than an album." says Sheehy.
"We wrote the songs that we really cared about. We probably wrote about 40 songs in total for the album but nine made it on because those were the ones that really stood out to us." says bass player Flannery.
Speaking about the quiet success of their debut, Sheehy says: "I suppose we weren't really aware of all that when it was happening and now that we're on album two, we look back and think Jesus, that was some going!"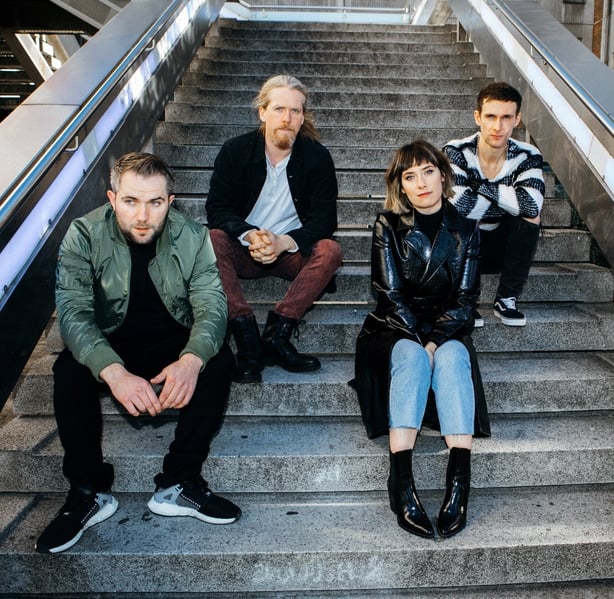 "We've had a lot of success outside of Ireland so people here wouldn't be too aware of what we've done outside here, which is fine. We've had a good balance of things, the success without the fame and that's a nice little place to be."
However, success - and the joys of being big in Germany - also created tensions and the band lost their original guitarist, and also changed management. It means Colours has a lot going on.
"I think that when you go through so much together, so many challenges and crazy situations you learn how to deal with things together," says keyboardist and vocalist Sorcha Durham.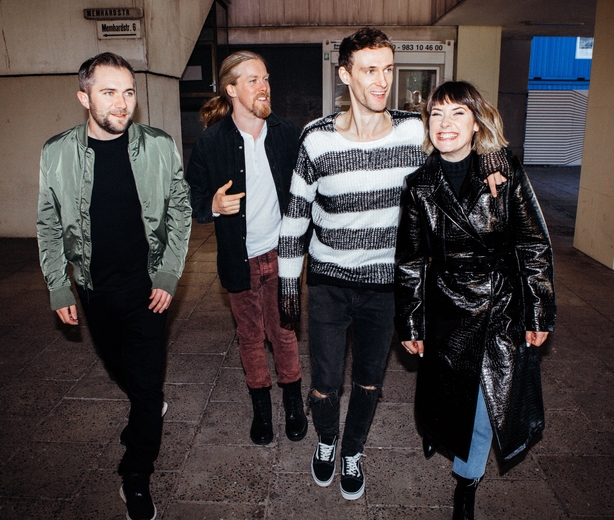 "You learn how to be patient, you have to understand what that person might be going through at any given point and be aware of each other but it can be stressful."
One of the album's most earnest and cathartic moments is Coldest Water, which is about Sheehy's decision to finally give up alcohol. "It got bad enough for me to stop," he says. "I'd been trying to give it up for a couple of years and now I haven't had a drink in six years.
"When you find yourself in a situation where you're in a band where it could've gone one way or the other, I think if I had stayed drinking . . . it would definitely have been more difficult."
Alan Corr @CorrAlan2
Walking on Cars' new album Colours is out now. They play Waterfront Hall, Belfast, May 21st, 3Arena, Dublin, May 23rd, Irish Independent Park, Cork, June 21st