Beyoncé's Coachella doc drops on Netflix, new drama Chimerica starts on Channel 4 - and Killing Eve and Veep continue to make Wednesday a day of essential TV . . .
Pick of the Day
Homecoming: a Film by Beyoncé, Netflix
Here's an absolute treat for all Beyoncé fans – although why anyone who likes music or is interested in pop culture wouldn't want to at least check this out is beyond me. She's the ultimate entertainer of these times.
Anyway, this is an apparently intimate, in-depth look at Beyoncé's celebrated 2018 Coachella performance that 'reveals the emotional road from creative concept to cultural movement'.
That sounds a bit pretentious, but Queen Bey sure knows how to put on a show, and this was one unforgettable and historic Coachella performance that celebrated the greatness of black women.
New or Returning Shows
Chimerica, 9.00pm, Channel 4
This looks good. It's a four-apart drama based on the play of the same name by Lucy Kirkwood.
Alessandro Nivola stars as Lee Berger, an American photojournalist who was present at China's Tiananmen Square in 1989 as protestors were attacked by tanks.
When accusations of fake news are levelled against him during Donald Trump's 2016 presidential campaign, he tries to reclaim his credibility by setting out to find the subject of his most famous picture – the Tank Man of Tiananmen Square.
Location, Location, Location, 8.00pm, Channel 4
Kirstie Allsopp and Phil Spencer return for yet another season of their long-running property programme.
This opener takes Kirstie to Reading, where she aims to help couple Rachel and Mark get out of the rental market and into a family home, with baby number two on the way.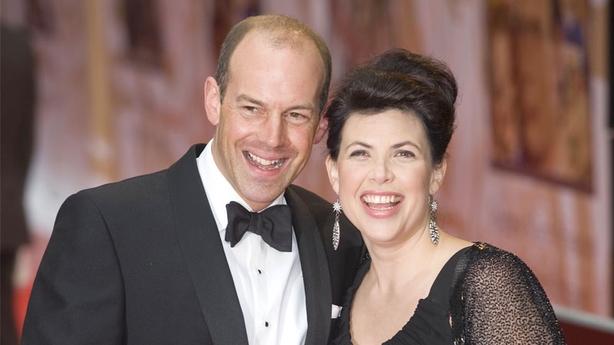 Earth from Space, 9.00pm, BBC One
Cameras in space tell stories of life on our planet from a brand new perspective, to reveal new discoveries, incredible colours and patterns - and just how fast our planet is changing.
In the first programme satellites follow an elephant family which is struggling through drought; reveal previously unknown penguin colonies; and discover mysterious ice rings that could put seal pups in danger.
Elsewhere cameras reveal strange shapes that look like road systems, made by hippos as they travel to their feeding grounds at dusk.
Scéal na Beatha, 9.30pm, TG4
With rare and unique access, this uplifting documentary looks at how we deal with death and the rituals that follow through the life of Seosamh Ó Conchúir, former manager of Club Chonradh na Gaeilge, and through his family's journey.
Director Mairéad Ní Thréinir films with Seosamh in Our Lady's hospice where he is to spend his final days. With a glint in his eye, he reflects on his life and enjoys listening to his favourite pieces of music and spending time with close friends and family.
Don't Miss
Killing Eve, 9.35pm, RTÉ 2
Season two of this hugely entertaining drama continues, just days after each episode screens on BBC America, which is quite a coup for RTÉ.
Carolyn introduces Eve to her new team before Eve briefs them on the Villanelle case. Meanwhile Villanelle, needing to lie low while she recovers, find a Good Samaritan to take her in and care for her.
Later, Eve finds out a secret that Carolyn has been hiding from her.
Veep, 10.10pm, Sky Atlantic
As the seventh and final season of Armando Iannucci's hilarious political satire continues, in the run-up to the first debate, Selina makes a novel campaign proposal.
Meanwhile, comments made by Jonah create a major blowback, and Dan and Amy take off on a road trip.
Click here for full TV listings