In a treat for U2 fans, previously unreleased footage of the band performing on a rooftop on Sheriff Street in Dublin in 1982 is now available to watch for the first time on the Irish Film Institute (IFI) Player.
The footage is part of the first volume of The Loopline Collection, which showcases material from Loopline Film, one of Ireland's most influential production companies, which was founded in 1992 by filmmaker Sé Merry Doyle. The U2 footage can be viewed at https://ifiplayer.ie/looking-on/ and on the IFI Player iOS app.
Speaking on RTÉ Radio 1's Morning Ireland about the U2 footage, Ross Keane, CEO and Director of the IFI, said: "This particular piece is part of a programme called Looking On. It was an arts festival put on in Sheriff Street in the summer of 1982 across the month of July.
"[It was] a month-long festival, really to combat against Dublin Corporation and the work that was going on at the time, moving people out of their homes, trying to regenerate the city. It was sort of a last stand really against that urban regeneration.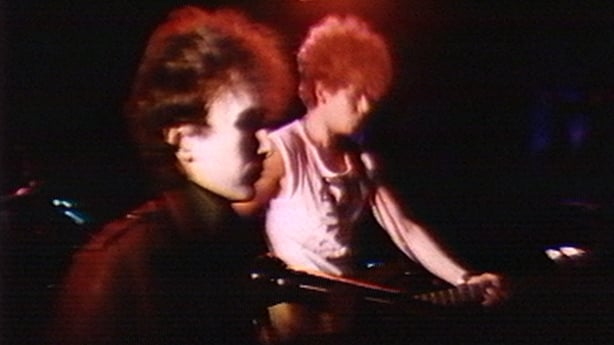 "So this was a big festival. U2 were cajoled into participating as part of it. [There were] lots of really great names involved like Tony Gregory, the TD at the time was heavily involved with the festival; Mick Rafferty, the activist. So a big festival in Dublin in that month."
Keane described the Loopline archive as "an amazing collection of rich documentary footage".
"A lot of it around community activism, some of it around art, literature, architecture, inner city life, and [it] captured an amazing part of Irish society and life," he continued.
The first volume on the IFI Player also includes programmes that never went to air, outtakes and exclusive interviews with director Jim Sheridan, actors Gabriel Byrne and Maureen O'Hara and author Colm Tóibín among those featured.
"It's an absolute treasure trove of Irish names in literature, architecture and the arts, in society, in politics," Keane added. "Really, really important names in there that are captured."
The Loopline Collection can be viewed at: www.ifiplayer.ie/loopline.