It's a very busy day on TV as Game of Thrones is back, there's a new inclusive fashion show called The Fitting Room, Travel Man and Not Going Out return, while My Tribe comes to an end . . .
Pick of the Day
Game of Thrones, 9.00pm, Sky Atlantic & NOW TV
The Great Hype has arrived as the U2 of TV shows returns for its eighth and final run.
The Wall that has protected the Seven Kingdoms for 8,000 years has fallen, and the Night King, along with his fearsome ice-dragon and army of the dead, advance south.
The only thing standing in their path is an extremely fragile alliance drawn between King in the North Jon Snow, Dragon Queen Daenerys Targaryen and reigning Queen of the Seven Kingdoms Cersei Lannister.
The loonies may have got up at 2am to watch it being broadcast at the same time as the US, but here's Game of Thrones on at the far more reasonable time of 9.00pm. It's followed by the navel-gazing Thronecast at 10.10pm.
New or Returning Shows
The Fitting Room, 9.30pm, RTÉ 2
This new clothes show, presented by Paddy Smyth, is on a mission to prove fashion can be fun and accessible for everyone, while celebrating difference and ripping open the seams of what makes us individual.
This week's opener includes wheelchair user Jenna Fitzgerald, wannabe fashionista Robert Murphy, and full-time athlete Hayley Fitzsimons.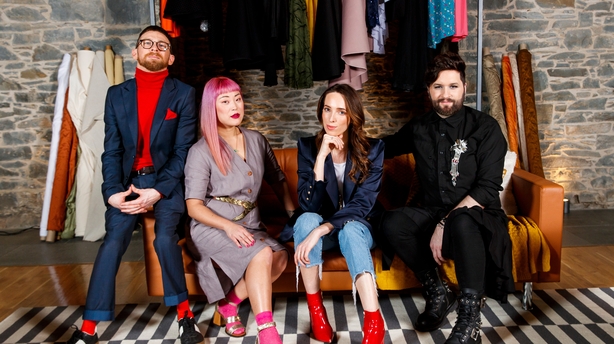 Travel Man, 8.30pm, Channel 4
Richard Ayoade is back on his travels, taking his usual ruthless approach to getting the maximum from a city break.
Dawn French joins him in Athens, cradle of Western civilisation. Their mythic mini-break features doughnuts, the Acropolis, and an exfoliating pedicure from a toothless carp.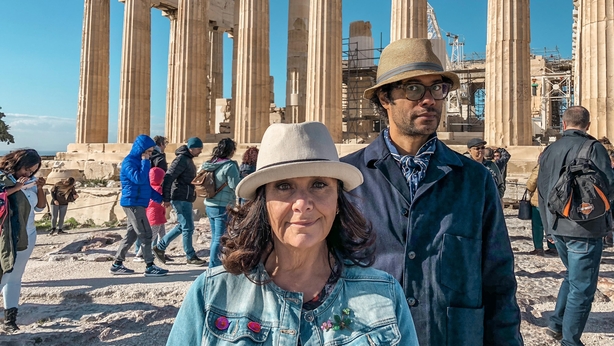 Super Shoppers, 8.00pm, Channel 4
Supershoppers returns for a new run, as Kate Quilton and Sabrina Grant reveal more onhow to save a packet at the tills.
In this first episode, the team go undercover on the high street and reveal what the UK's biggest phone networks don't tell the public when you sign up to a new contract.
Moving Statues, 9.35pm, RTÉ One
In 1985, Ireland was gripped by talk of moving statues as hundreds of thousands of people gathered at grottos in the belief that they would witness statues physically move before their very eyes.
This programme features sightings in Monasterevin, Sligo, Stradbally, and Ballinspittle and meets with the people who believe they saw statues move and asks do they still believe in what they saw.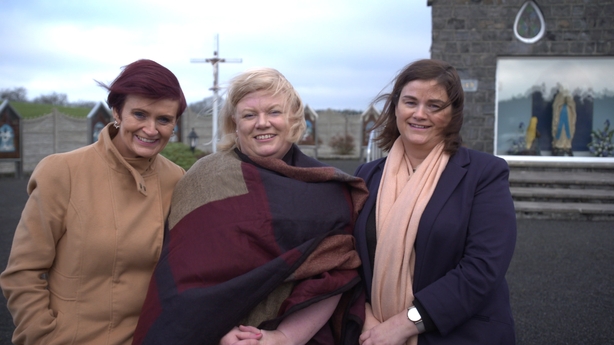 Top of the Lake, 10.30pm, RTÉ 2
Here's the second season of Jane Campion's entertainingly daft drama starring Elisabeth Moss as troubled detective Robin Griffin.
In the wake of New Zealand's devastating events, Robin Griffin returns to Sydney for a fresh start - but the wounds of the past are deep and angry, and a suitcase with a rather appalling content summons dark memories.
David Dencik is hilarious as the manipulative Alexander 'Puss', while Gwendoline Christie features as a rather confused Sydney cop. Nicole Kidman also offers a good turn as the highly strung Julia.
Back to Life, 10.35pm, BBC One
Meet Miri Matteson. She's just arrived back in her home town, a place she no longer recognises, in the dysfunctional family home she involuntarily vacated as a teenager, living with the parents with whom she can no longer hold a conversation.
Just released from prison after 18 years, and trying to nudge her way back into society, Miri is the ultimate adult beginner - a funny, endearing, awkward woman, determined to move on from her violent past.
Ghosts, 11.35pm, BBC One
This could be fun. Alison and Mike, a cash-strapped young couple struggling to buy their first home, think their prayers are answered when a distant relative bequeaths them a sprawling country estate.
The catch? The old house is haunted by the ghosts of its former inhabitants. The restless spirits, horrified that the new owners plan to turn the peaceful pile into a bustling hotel, make plans to oust the troublesome newcomers.
But their bungled efforts have unintended consequences.
New to Download
Mary Poppins Returns, Sky Store
Emily Blunt plays the eponymous supernanny, who returns to help a grown Michael Banks (Ben Whishaw) and his family when they face losing their home.
She's joined by cheery cockney lamplighter Jack (Lin-Manuel Miranda) for a new musical adventure, while a host of familiar faces appear, including Julie Walters, Colin Firth, Meryl Streep and the original chim-chim-i-ney chimney sweep, Dick Van Dyke.
Sorry to Bother You, Sky Store
Left-wing documentary maker Boots Riley's debut fictional film is ambitious as it's entertaining and telling.
In an alternate present-day version of Oakland, LaKeith Stanfield stars as telemarketer Cassius Green, who discovers a magical key to professional success, propelling him into a universe of material greed.
As his girlfriend, pals and co-workers all begin to rile against corporate oppression, Cassius falls on the other side of the fence, with his CEO (Armie Hammer) drawing him under his wing.
Ending Tonight
My Tribe, 7.30pm, RTÉ One
The final episode of this series concentrates on punk, ranging from Michael in Clare, who explains how Punk taught him to be a free-thinker to Pete Holidai of seminal band the Radiators from Space recalling the awful tragedy at Ireland's first ever Punk festival in 1977.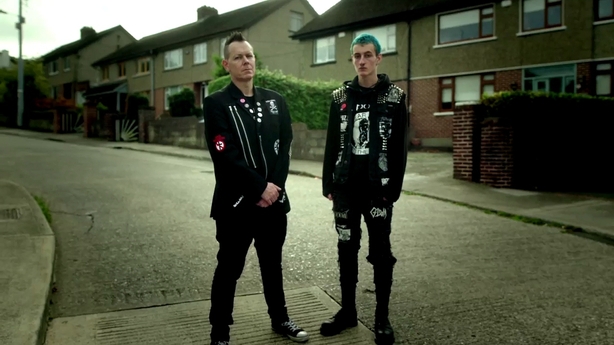 Mary Berry's Quick Cooking, 8.30pm, BBC Two
The ever-popular Mary Berry is given an access-all-areas pass at London's Heathrow airport to see what is needed to keep one of the busiest airports in the world fed and running smoothly.
Don't Miss
Not Going Out, 11.05pm, BBC One
This is always good for a laugh. Lee Mack's multi award-winning hit show, and the longest-running sitcom currently airing on UK television, returns for a tenth season.
In episode one, Toby (Hugh Dennis) organises a sponsored parachute jump to raise money for a Children's Ward in his hospital.
Supportively, Lee, Lucy, Anna and the grandparents all agree to take part, but once airborne will everyone pluck up the courage to jump?
Here's the trailer for season 9:
Click here for full TV listings