Derry Girls star Saoirse-Monica Jackson said she knew the comedy was going to be special the first time the cast read through the script.
Speaking at the BFI & Radio Times Television Festival, Jackson said: "Our first read-through was something really special.
"When we all first sat down together and we heard the full script being read aloud it was a special moment, because we knew that it was a unique show and definitely we thought it was going to be something successful at home.
"I don't think we could ever have imagined the success over here, but that moment in the read-through was one to remember."
Writer Lisa McGee, who used her own childhood as the basis for the show, said she was shocked by the success of the first series.
"I think the first series we were most shocked and the second series we were more comfortable and a bit more confident.
"We knew there was an audience there and it was more about not letting them down."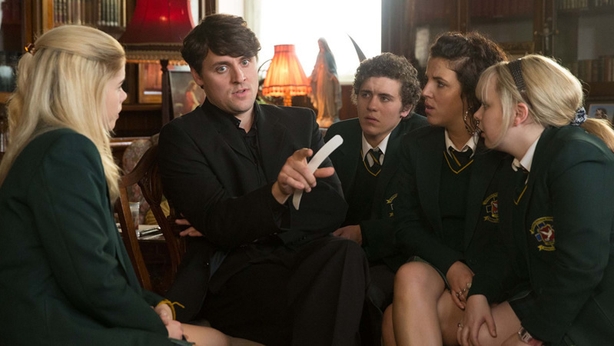 McGee recently said she is thrilled her band of "eejits" would continue their on-screen adventures after Channel 4 confirmed the show will return for a third series.
The broadcaster revealed the news as the second season of the tale of adolescent highs and lows came to a close to a rave reviews.
That might be the end for series 2 of #DerryGirls, but don't worry it will be returning for series 3! @LisaMMcGee @SaoirseJackson @nicolacoughlan @louisa_harland @JamieLeeOD @Djllewellyn 🎉🎉🎉⁣ pic.twitter.com/yhyOaCIIQh

— Channel 4 (@Channel4) April 9, 2019
For more TV news, click here