It's goodbye to Derry Girls and Home of the Year, while Peaky Blinders and 9-1-1 return, and Toby Jones stars in a new dark comedy . . .
Pick of the Day
Derry Girls, 9.00pm, Channel 4
It's the second season finale for Lisa McGee's runaway hit comedy about a group of teenage girls growing up in the mid-1990s as the Peace Process takes centre stage.
As Christmas approaches, excitement in Derry is at fever pitch ahead of US President Bill Clinton's visit. Meanwhile James gets a surprise and Granda Joe embarks on a mysterious plan of his own.
New or Returning Shows
Peaky Blinders, 10.10pm, RTÉ 2
Steven Knight's acclaimed Birmingham gang saga reaches new levels of intensity in its action-packed fourth season.
It's December 1925 and Tommy Shelby OBE (Cillian Murphy) has acquired unprecedented legitimacy. The former gangster is also a man alone, estranged from his family and focussed only on business.
But when he receives a mysterious letter on Christmas Eve, Tommy realises that the Shelbys are in danger of annihilation.
9-1-1, 9.00pm, Sky Witness & NOW TV
The second season of this Peter Kraus-starring drama about US first responders returns from its winter hiatus.
As we rejoin the men and women of the emergency services, Krause's Bobby is meeting the parents of Angela Bassett's Athena for the first time, while Maddie (Jennifer Love Hewitt, see trailer below) attempts to end her marriage for good.
Meanwhile, a tanker carrying a tiger shark crashes on the freeway and a gas leak in a plastic surgeon's office occurs mid-surgery.
How to Lose Weight Well: Get Fit for Summer, 8.00pm, Channel 4
Dr Xand van Tulleken and Dr Helen Lawal ask folks to road test some of the most popular and talked about diets out there and give viewers the lowdown on how the diets performed for them.
Café cook Stacie Stewart helps the volunteers to turn their diets into delicious dishes, while Katy and Emily have two weeks to slim down for Katy's summer wedding.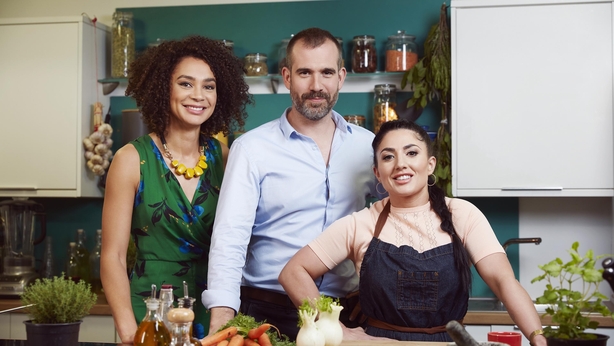 Don't Forget the Driver, 10.00pm, BBC Two
Toby Jones stars in this dark comedy set in the sunny English seaside town of Bognor Regis.
It follows a group of people struggling with their place in the world, their own sense of identity, and reveals how, in one single moment, an accidental encounter can change the course of everything.
Surgeons: at the Edge of Life, 9.00pm, BBC Two
This documentary series goes beyond the theatre doors of Queen Elizabeth Hospital Birmingham, where surgeons push medical boundaries to the limits.
Looking for Rembrandt, 9.00pm, BBC Four
This three-part series sets out to reveal the answers behind the mysteries and shadows still lurking in legendary Dutch painter Rembrandt's personal life.
Actor Toby Jones - him again! - assumes the voice of the artist to explore how this explosive talent, in his youth the darling of Dutch high society, end up in a lowly rented grave.
Van Gogh from Tate Britain, 9.00pm, Sky Arts & NOW TV
Take a front row seat at one of the biggest art shows of 2019 - Van Gogh and Britain at Tate Britain.
And this show will give everyone the opportunity to admire his works, accompanied by sparkling conversation, beautiful films and musical performances.
Here's an informative Tate video about the exhibition:
Ending Tonight
Home of the Year, 8.30pm, RTÉ One
21 homes have competed for the Home of the Year title in 2019, with three very different properties featured each week. In tonight's final, the judges must decide between the seven weekly winners to determine this year's winner.
The homeowners come together at Palmerstown House in Kildare before learning of the judges' selection. Judge Hugh Wallace (below, left) has dubbed the standards this year as "extraordinary".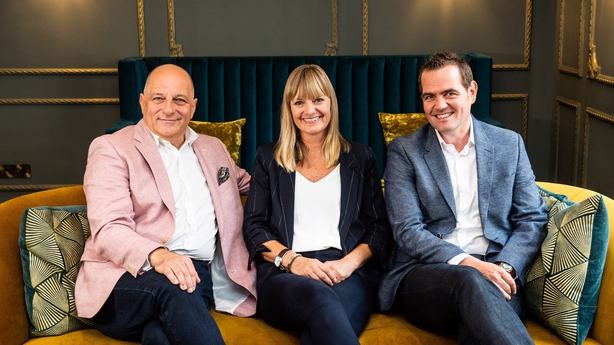 Orange is the New Black, 10.40pm, TG4
Red's plot to reclaim her kitchen backfires, and the inmates stage a Christmas pageant. Meanwhile, Piper's plans unravel as she realises her life is in jeopardy.
Home, 9.30pm, Channel 4
The final episode of the comedy series created and written by Rufus Jones that gets to the essence of home and family life for Syrian asylum seeker Sami (Youssef Kerkour).
With the day of his substantive interview fast approaching, Sami is desperate to make a good impression. But is Britain really where his heart lies? Does he even understand what Britain is?
Don't Miss
The Good Fight, 10.15pm, RTÉ One
As the second season of this superb show continues, Jay is arrested on a fraudulent charge while driving Maia and a witness in a case involving Colin Sweeney's fiancée, Naftali Amado, to court.
The firm rallies to help Jay when they realize that US Immigration and Customs Enforcement is involved with his arrest - and may have ulterior motives.