Charlize Theron has revealed she is "shockingly available" but is only interested in dating someone brave enough to ask her out.
The Oscar-winner was appearing at CinemaCon in Las Vegas on Thursday night to promote her new romantic comedy Long Shot when she made the admission.
Speaking to Entertainment Tonight, the 43-year-old actress said that finding a date wasn't as easy as it seemed.
"I've been single for 10 years, it's not a long shot," she said. "Somebody just needs to grow a pair and step up."
"She's out there," her Long Shot co-star Seth Rogen added.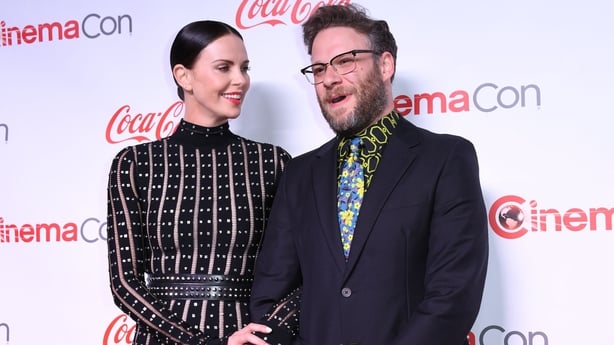 "I've made it very clear," Theron insisted.
Theron's last serious relationship was with fellow actor Sean Penn. They began dating in 2013 and split in June 2015. She was previously in a long-term relationship with Irish actor Stuart Townsend which ended in 2010.
Meanwhile, Rogen, who plays her love interest in the upcoming film, said he has been making more of an effort with his appearance while promoting the movie alongside Theron.
"I was highly aware I was going to be standing next to Charlize for a lot of pictures. I always have that image in my head of us like Beyonce next to Ed Sheeran in a T-shirt and I was like, 'I don't want that,'" Rogen joked.