The Good Fight continues, there's a documentary about Al Pacino, an investigation into Jack the Ripper, and Scottish drama Shetland comes to an end . . .
Pick of the Day
The Good Fight, 9.00pm, More4
The third season of this magnificent sequel to The Good Wife, easily the finest show currently on TV, continues. And this week's episode looks particularly appealing.
Corruption incarnate enters the courtroom in the form of attorney Roland Blum (guest star Michael Sheen), Maia's new co-counsel on a murder trial.
The firm interviews a potential new head of matrimonial law, but Lucca is sceptical about his qualifications. Diane, meanwhile, lets off steam after finding out who recommended Kurt for a new job.
New or Returning Shows
Discovering Film: Al Pacino, 9.00pm, Sky Arts & NOW TV
The series returns for it tenth season with an in-depth look into the careers of one of the greatest movie actors: Al Pacino.
Establishing himself in the 1970s after shooting to fame in his career defining role in The Godfather, Pacino cemented his position as one of the all-time greats with roles in Serpico, Scarface and Dog Day Afternoon.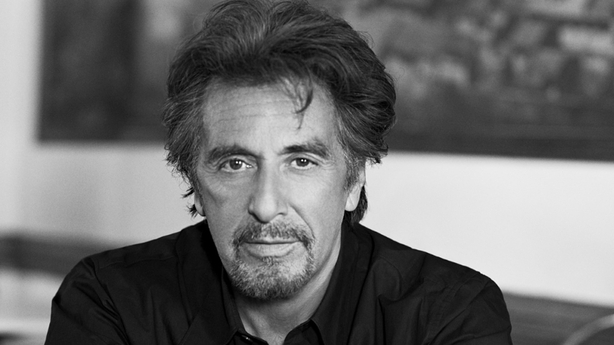 Grand Designs: the Street, 9.00pm, Channel 4
In this new six-part series, Kevin McCloud follows ten households as they embark on an epic five-year mission to construct their own homes and create a brand-new street as part of Britain's biggest self-build project.
In the first episode, Terry and Olwen, and their neighbour Lynn - all three of retirement age and the most senior builders on the street - set out to create two unique, bespoke new homes.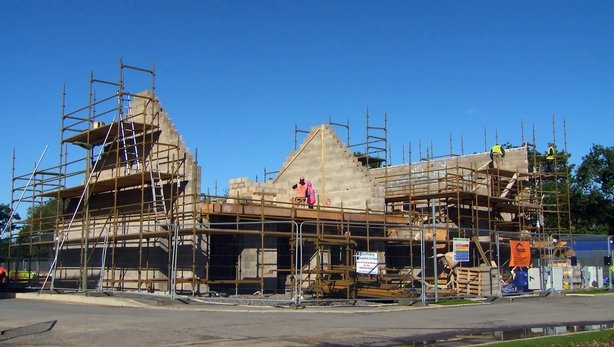 Celebrity Painting Challenge, 8.00pm, BBC One
Mariella Frostrup presents as six famous faces will be putting their artistic skills to the test in a bid to be crowned champion.
They are actress Jane Seymour, musician and presenter George Shelley, cricketer and broadcaster Phil Tufnell, model and DJ Amber Le Bon, presenter Josie D'Arby and TV personality Laurence Llewelyn-Bowen.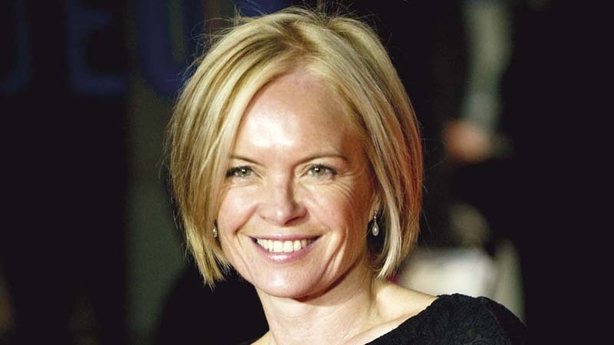 Jack the Ripper – The Case Reopened, 9.00pm, BBC One
In 1888 the most infamous serial killer of all time, Jack The Ripper, began his reign of terror in the East End of London.
Between August and November five horrifically violent murders took place in Whitechapel. There was a huge manhunt, but the Ripper was never caught.
Leading the Cold Case investigation here is star of BBC One top drama Silent Witness Emilia Fox, and Britain's top criminologist Professor David Wilson.
Bad Banks, 11.05pm, Channel 4
Walter Presents continues with this sophisticated financial drama from Germany.
Young, ambitious investment banker Jana Liekam is suddenly fired by Credit International Financial Group (CI), an international bank headquartered in Luxembourg, supposedly for making a serious mistake.
The truth is that the person responsible for the error was actually Luc Jacoby, the son of CI's chief executive – but Jana unexpectedly receives help from the head of CI's investment banking department, Christelle Leblanc.
New to Download
Suzzanna: Buried Alive, Netflix
After a pregnant woman is murdered, her spirit seeks revenge against her increasingly terrified killers, who are determined to finish her off for good.
Ricardo Quevedo: We All Hold Grudges, Netflix
From how social media can ruin relationships to the perils of buying a gift for a woman, comic Ricardo Quevedo dissects life's trials and tribulations.
Ending Tonight
Shetland, 9.00pm, Virgin Media Three, 9.00pm
The grim Scottish whodunit starring Douglas Henshall begins its final episode with prime suspect Peter Latimer in a critical condition in hospital.
Time is running out for Henshall's Detective Inspector Jimmy Perez. Was the fire a drunken accident, or was Latimer the second victim of a murderer still free on Fair Isle?
Don't Miss
This is Us, 11.25pm, RTÉ One
In 1992, an emotionally drained Jack returns from seeing Nicky. Rebecca takes Jack's place to bring Kevin to a signing by Pirates player John Smiley, and is touched when Smiley tells her that Kevin researched his future professional home of Minneapolis for him.
In the present, the siblings bring Nicky to a hotel. Rebecca arrives, and recalls the weekend Jack saw Nicky. Before Kate flies out, she and Randall visit the house rebuilt where they lived.
Click here for full TV listings