This Morning presenter Holly Willoughby was left reeling after an elaborate April Fool's Day prank on the show on Monday, which saw a viewer makeover go disastrously wrong.
Introducing the Glam Squad's latest makeover, Willoughby said: "Forty-six-year-old shop assistant Carol Elliott says she never really gets any time for herself and always struggles to find outfits that suit her.
"So Lisa Snowdon, Nicky Clarke and Armand Beasley have been working their magic and it's almost time to see the results. They're here now alongside Carol's husband Pete."
Like 'Carol', the role of 'Pete' was played by an actor who told Willoughby that his 'wife' of 25 years was looking forward to "the first school reunion she's ever been to" this Friday night.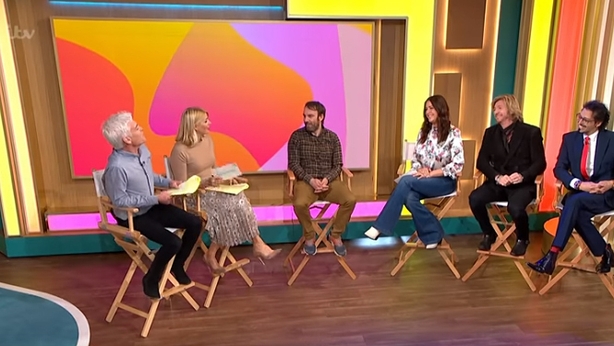 "Normally, she's sort of jeans/t-shirt kind of a person," Pete continued. "Bit like me, really."
Stylist Snowdon said viewers were set to see "a big transformation" - quite the understatement.
"We've pushed her out of her comfort zone quite dramatically," Snowdon teased.
"She hasn't seen what she looks like, so this is going to be the first time..."
We won't spoil the rest - just click on the link above to watch.