Here are some tips on what's worth watching on the box between Friday and Sunday. As ever, there's lots to watch . . .
Pick of the weekend
Line of Duty, 9.00pm Sunday, BBC One
The unexpected success of this quite superb show is reflected in the way that it's gone from the relative obscurity of Tuesday nights on BBC Two to the most prestigious of prime time slots: 9.00pm on BBC One on Sunday.
This time around, creator/writer Jed Mercurio's constructed a tale that takes shape when three police officers are shot dead during the hijack of a seized drugs transport, and AC-12 move in to investigate possible police collusion.
Investigators Superintendent Ted Hastings (Adrian Dunbar), Detective Inspector Kate Fleming (Vicky McClure) and Detective Sergeant Steve Arnott (Martin Compston) suspect corrupt police officers of leaking information.
Stephen Graham (Boardwalk Empire, This is England) joins the show as John Corbett, the ruthless leader of an Organised Crime Group (OCG), who hijack a seized drugs transport.As the body count rises, AC-12 realise they're facing their most vicious adversary yet.
New or Returning Shows
Frankie Boyle's New World Order, 10.00pm Friday, BBC Two
The always entertaining Frankie Boyle returns for a third season to help make sense of the bewildering times we live in.
The Scottish comic is well-known for his sharp tongue and inability to take prisoners or couch his thoughts in polite language. He tends to go for the jugular.
With the help of Sara Pascoe and a variety of comic guests, he pores over some of the week's happenings.
Thronecast: Game of Thrones Special, 10.00pm Friday, Sky One & NOW TV
In a Thronecast special, Sue Perkins hosts a panel game show where celebrity superfans and cast members from seasons past pledge allegiance to their houses and battle it out for supremacy in the field of Thrones trivia.
Who will prove to be as all-knowing as the Three-Eyed Raven, and who will know less than Jon Snow? Here's where GoT obsessives can find out.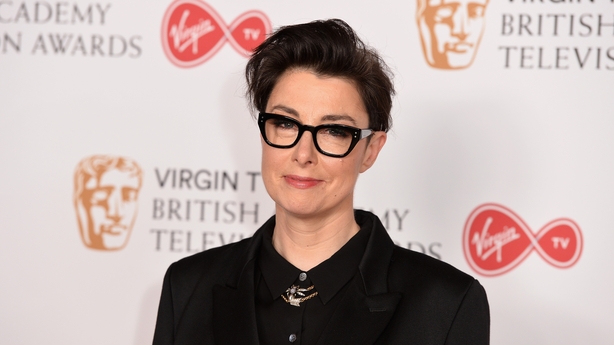 The Beatles: Made on Merseyside, 9.00pm Friday, BBC Four
They defined music and popular culture like no other band. But how did The Beatles make the journey from Merseyside teenagers to mop-topped pop stars in the 1960s?
Featuring unique archive and revealing interviews from those involved in the early years of The Beatles in Liverpool and Hamburg, here's the story of The Beatles' previous band formations and why it took so long for them to achieve success.
From school bands to colleges, Hamburg to The Cavern Club, The Beatles moved from skiffle to rock 'n' roll before creating their unique sound.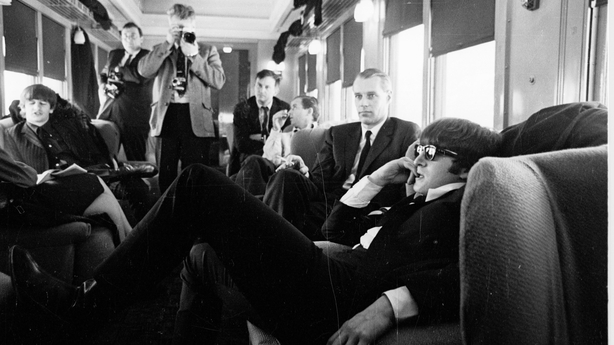 Mission Ignition, 8.30pm Saturday, Channel 4
Two teams of amateur car enthusiasts put their wrenching skills to the test as they race to rebuild and win a dream car.
This first episode features convertibles as a Porsche 944 Cabriolet and an iconic Lotus Elan S2 have been unbolted, stripped down and turned into a giant jigsaw puzzle.
Without any instructions to follow, the first team to rebuild their car and start it, keeps it.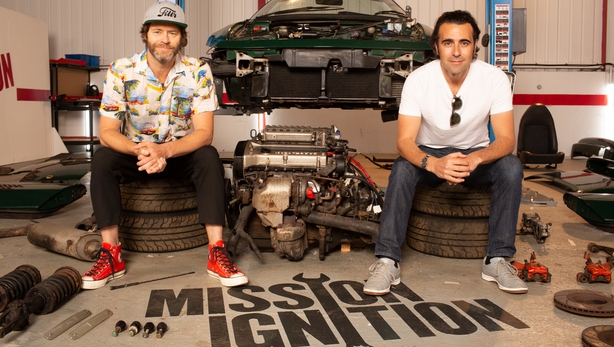 At Your Service, 8.30pm Sunday, RTÉ One
John and Francis Brennan are back and ready for battle. Ten years after their first challenge, they help transform a café and B&B at the Irish Military Museum in Starinagh, Meath.
From a childhood collection, William's obsession with all things war has built itself into a popular museum.
With growing numbers of visitors there is nowhere for them to eat or sleep - so a plan of action needs to be drawn up, and fast.
New to Download
The Highwaymen, from Friday, Netflix
Director John Lee Hancock (The Blind Side) follows the untold true story of the legendary detectives who brought down Bonnie and Clyde.
When the full force of the FBI and the latest forensic technology aren't enough to capture the nation's most notorious criminals, two former Texas Rangers (Kevin Costner and Woody Harrelson) must rely on their gut instincts and old school skills to get the job done.
Santa Clarita Diet: Season 3, from Friday, Netflix
Sheila searches for meaning, Joel investigates a secret society, and Abby struggles with her feelings for Eric. Life and undeath can be so stressful.
Osmosis, from Friday, Netflix
In a near-future Paris, an app uses personal memories to decode the mysteries of love. But what happens if your memories, like all data, are subject to manipulation? In French with subtitles.
The Legend of Cocaine Island, from Friday, Netflix
A businessman who is down on his luck hatches a plan to retrieve a mythical $2-million stash of cocaine from its reported hiding place in the Caribbean.
Ending this weekend
Blue Planet Live, 8.00pm Sunday, BBC One
In the final programme of this week-long ocean health check, there's a look to the future to find out what it could hold for the next generation of marine life and how us humans can help.
In Mexico, Chris Packham is at the end point of his journey, the southernmost tip of the Baja peninsula, to uncover the secret success of humpback whales.
As night turns to day, Liz Bonnin's live in Australia as she tunes in to an underwater dawn chorus and is captivated by fluorescent corals that light up the reef. She also witnesses tiny turtle hatchlings run the gauntlet of predators ahead of their epic migration.
Masterchef, 8.30pm Friday, BBC One
The finalists have to push themselves to the limit for one last time before judges John Torode and Gregg Wallace crown one of the three talented cooks the champion.
The Last Leg, 10.00pm Friday, Channel 4
Hosts Adam Hills, Josh Widdicombe and Alex Brooker present their honest upbeat brand of satirical comedy.
In the final show of this season, Aisling Bea and Stacey Dooley join the gang to help dissect the week's events and talking points.
Weekend movies
Skyscraper, from Friday, Sky Cinema & NOW TV
You'll need a head for heights wit this one as the sky's the limit in this action-packed, white knuckle spectacular, as Dwayne Johnson takes on terrorists at 3,500 feet.
The Rock plays Will Sawyer, a former FBI agent and war veteran who now works as a security-specialist for high-rise buildings.
As he assesses the top half of The Pearl, a just-finished, 240-story building in Hong Kong, a team of international mercenaries strike, setting the building alight and framing Will.
With his wife and family in the building, it's down to Will to clear his name, beat the baddies and save his family.
Cat Ballou, 9.05pm Friday, TG4
'She's mean and evil through and through'. Jane Fonda stars in this musical western comedy as the eponymous Catherine 'Cat Ballou' as a revenge-seeking outlaw known as Cat Ballou.
Lee Marvin steals the film – and won an Oscar – for his dual roles as Kid Shelleen and Tim Strawn, while Nat 'King' Cole turns up all over the place singing the catchy theme tune.
The Greatest Showman, 8.00pm Saturday, Sky Cinema Drama
If you've somehow missed this superbly entertaining and genre-redefining musical, here's a prime time Saturday night opportunity to put a permanent smile on your face.
Hugh Jackman stars as PT Barnum, a man with dreams and ambitions, who basically invents what we now know as the circus. The songs are great, the cast is strong, and some of the scenes will leave you breathless.
Don't Miss
Marty & Bernard's Big Adventure, 9.30pm Sunday, RTÉ One
The bromance that began on last year's Dancing with the Stars has led to Marty Morrissey and Bernard O'Shea deciding to go on a mission - to determine what the Modern Man of the 21st Century is all about.
They meet with Bernard Brogan who sets them up on their quest. The humorous adventure eventually brings them to New York City where they discover the world of social media influencing – but will they make it big in The Big Apple?
Box Set Binge
The Good Fight, All4
With season three just started on More4, All4's where you can catch all 23 previous episodes of this legal drama that's much more than that, a sequel to The Good Wife that's even better than the original.
Boasting a superb cast, clever plots, tremendous guest stars and a variety of fascinating characters, it's all wrapped-up in a cinematic vision and first-class production values. This is Rolls Royce television.
If you're new to the show, the bones of it is an awesome Christine Baranski leading as lawyer Diane Lockhart. Along with her goddaughter Maia (Rose Leslie), she joins Lucca Quinn (Cush Jumbo) at one of Chicago's preeminent law firms.
Click here for full TV listings