Bernard O'Shea and Marty Morrissey have told RTÉ Entertainment that they loved the challenge of their new two-part series Marty and Bernard's Big Adventure, which sees them test out their survival skills and look into the idea of the modern man.
In the first episode of the show, the duo, who struck up a bromance after appearing on RTÉ's Dancing with the Stars, look at the concept of the modern man, and travel to New York where their eyes are opened to a world of plastic surgery, male skin care and fashion.
"One of the big things for me was that I always thought I was a modern man, and I realise now that I'm not," Bernard told RTÉ Entertainment.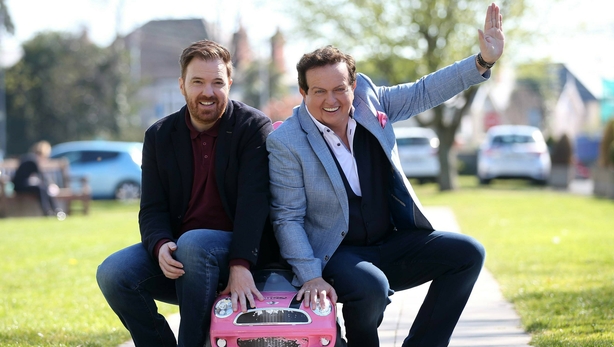 Marty's eyes were opened to the joys of a facial while in New York. "I got a facial, which I never got in my life, I got botox which I never got," Marty said.
"They're (facials) lovely, the TLC, I wouldn't knock it now, I can understand it but I don't know if I'd be brave enough to go into a beauty salon and get a facial, but I really did enjoy it."
On taking on the new challenge of a show like this, Marty said, "You reach a stage where you want to do things outside your normal zone, so it was a challenge and I loved the challenge."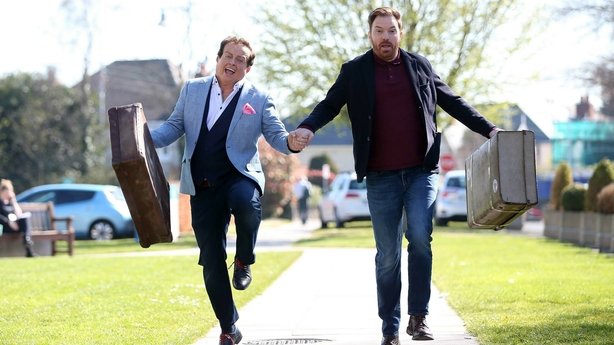 Both Marty and Bernard say they'd be keen to continue with the series after it's current two-part run, with Bernard saying, "I'd love to do more but that all depends, all these things come down to they public, so what way they react and if it's watched."
Marty added, "As long as we serve the public, if they have a smile by the end of it, even a smile would do us, if they laugh so be it..."
Marty and Bernard's Big Adventure starts on Sunday at 9.30pm on RTÉ One.