First Dates Ireland contestant Siofra has described her surprise at meeting her date on the show - as she already knew him.
On Thursday night's final episode of the show, Siofra and her date Johnny were in for a shock when they greeted one another in the restaurant and realised that they have hung out before.
Speaking to RTÉ Entertainment, Siofra said she decided to apply to the show as it "always looked like a bit of craic" and she had "only broken up with a guy about a week before they were looking for applicants".
Her date didn't exactly go as planned as she already knew the person she had been paired with, with the Dubliner saying it was "a bit of a shock at first".
"We would have run in the same circles more than anything else", Siofra said. "I think I was drinking in his house a couple of times when he had gaff parties!
"I was expecting to meet someone new and get to know them a little bit over the course of the date and then I was like 'oh here's Johnny!'"
The fact that they knew one another "initially it made it a bit awkward, but we kind of relaxed into it after a while".
"He was a bit of craic definitely", she said.
When asked if it felt like hanging out with a friend, she said: "A little bit. I think there was still an element of trying to impress each other or get to know each other, but yeah it was a bit more like seeing your mate."
Siofra enjoyed his "real weird sense of humour", saying: "It's quite specific, but I'm kind of used to it."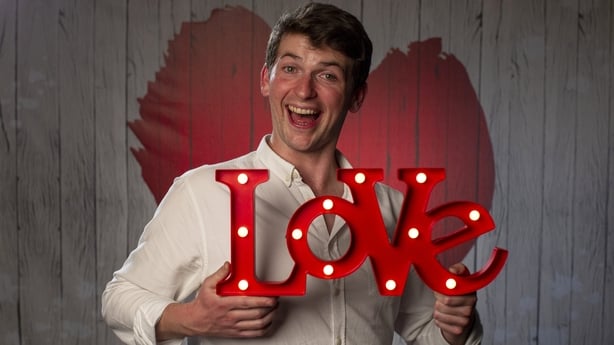 Johnny made the unusual and perhaps foolhardy decision to order chicken wings during their date.
"I had oysters so I was quite reserved and mature with my choice, and he's just sitting there sweating buckets!", Siofra joked.
The final episode of the current season of First Dates Ireland airs on RTÉ2 on Thursday night and Siofra says she's experiencing some nerves.
"I've been half excited, half dreading it all week, but I will be watching it tonight with some friends", she said.
"I've always been a fan of the show, I always watched it myself, but this season my mum's been watching it the whole time to see if she can spot me in the background, so she's gotten really into it as well."
First Dates Ireland airs on RTÉ2 at 9.30pm.