Tonight's TV picks include international football, Road to Brexit Special, Midsomer Murders, The Good Fight and Derry Girls . . .
Pick of the Day
UEFA Euro 2020 Qualifier: Ireland v Georgia, 7.00pm, RTÉ 2
With so much recent attention given to the off-the-pitch shenanigans at the FAI, tonight's game at Lansdowne Road may attract a larger than normal TV attendance.
Mind you, anyone who watched last Saturday's painful 1-0 win against Gibraltar deserves a break here, as Mick McCarthy makes his home debut as reappointed Ireland boss against a Georgia team that can be tricky opposition.
A home win here is essential if Ireland are to have any momentum and hope of making it through to the tournament finals.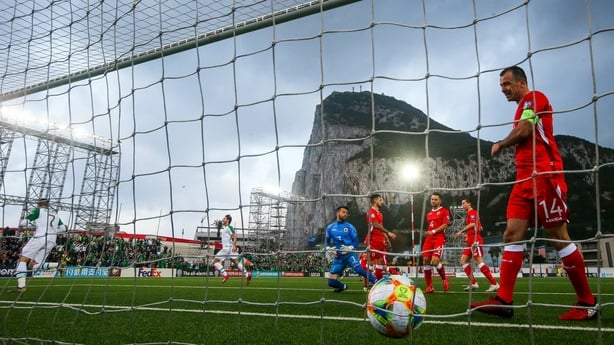 New or Returning Shows
Road to Brexit Special, 10.00pm, BBC Two
Matt Berry (the guy with the great voice from The IT Crowd and Toast of London) offers his unique take on Brexit, in this one-off comedy special to mark the passing of the Article 50 deadline.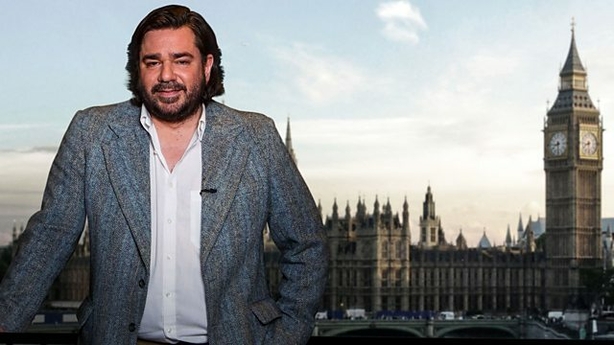 Reuniting with Father Ted co-creator Arthur Matthews for the first time since Toast Of London, Berry plays rogue historian Michael Squeamish, who's on a mission to discover the origins of Brexit and offer some interesting opinions on Britain's current plight along the way.
Through creative use of archive footage and filmed interviews, The Road To Brexit unashamedly plays fast and loose with the facts to create a joyously surreal whistle stop tour of Britain's relationship with Europe, from the 1950s right up to Brexit.
Midsomer Murders, 9.00pm, Virgin Media One
This show seems to have been around forever, and always guarantees a good yarn. This time around, Elaine Paige guest stars, while Annette Badland joins the cast as new pathologist Fleur Perkins.
A disused abbey that is believed to be cursed is about to be turned into a pub, a decision that has angered many superstitious locals.
The day after the launch night, a body is found boiled to death in a kettle of beer, an act similar to an infamous execution on the site in the 16th century.
The Yorkshire Ripper Files: a very British Crime Story, 9.00pm, BBC Four
Beginning in 1975, it would become the UK's biggest ever criminal manhunt: Peter Sutcliffe murdered 13 women and attacked at least eight others, before he was finally arrested in 1981.
This documentary poses a timely question - did 1970s attitudes to women influence the investigation with tragic consequences, derailing the police investigation and leaving the murderer free to kill again and again?
Episode one, Chapletown, explores the early years of the investigation from 1975, when the first Ripper murder occurred.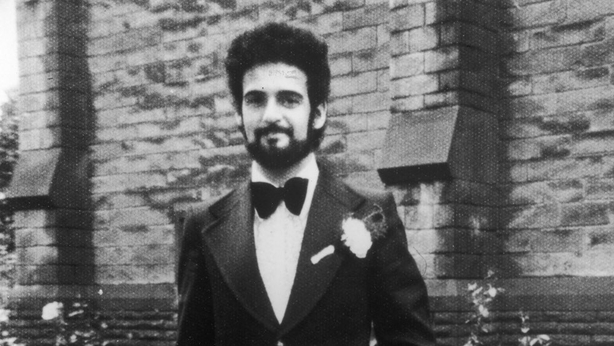 New to Download
Nate Bargatze: The Tennessee Kid, Netflix
Comedian Nate Bargatze takes aim at the absurdity of everyday life in an approachable and deadpan stand-up set shot in Duluth, Georgia.
Ending Tonight
Inside the Factory, 8.00pm, BBC Two
Gregg Wallace is in Gateshead at a cheese factory where they produce 3,000 tonnes of spreadable cheese every year.
Meanwhile, historian Ruth Goodman is finding out how cheddar, originally just one of hundreds of regional varieties in the UK, became the predominant hard cheese around the globe.
Don't Miss
The Good Fight, 10.15pm, RTÉ One
The third season of this superb sequel begins on Thursday on More4, but in the meantime the second run continues to light up Tuesday nights.
Reddick, Boseman and Lockhart is left in disarray after a partner at the firm becomes the latest 'Kill All Lawyers' victim by an unknown assailant.
The Chicago police chief causes a stir when he goes after the firm's high profile clients Lemond Bishop and Colin Sweeney as potential suspects.
Derry Girls, 9.15pm, Channel 4
This second season isn't quite as much fun as the first, with last week's Take That adventure being easily the weakest episodes so far. Still fun, though.
This week the Quinns cause chaos at a family wedding, and when the girls, and James fail to behave themselves at the reception the consequences are very serious indeed - especially for poor cousin Eammon, played by guest star Ardal O'Hanlon.
Click here for full TV listings