Here are some tips on what's worth watching on the box between Friday and Sunday . . .
Pick of the weekend
Dancing With The Stars, 6.30pm Sunday, RTÉ One
It's the grand finale as the three remaining celebrities battle it out on the dance floor to win the show's Glitterball trophy.
Mairead Ronan, Johnny Ward and Cliona Hagan will kick off the show by each performing a dance chosen by the judges, followed by their own favourite dance from the season.
The celebs will then perform their show dance before the public decide who will get crowned King or Queen of the dance-floor. And as part of the finale, all the couples eliminated will return for one last group dance.
And co-host Nicky Byrne will be double-jobbing as Westlife will exclusively perform for the first time on Irish television since they've reunited.
New or Returning Shows
Blue Planet Live, 8.00pm Sunday, BBC One
Chris Packham, Liz Bonnin and Steve Backshall kick off a new live series exploring the health of our oceans and the wildlife who live there, broadcasting live from thousands of miles across the planet to find out how marine life is coping in the face of increasing environmental pressure.
This first episode celebrates the amazing and diverse wildlife living in the seas, as Chris pairs up with scientists at the world's biggest whale nursery in Mexico.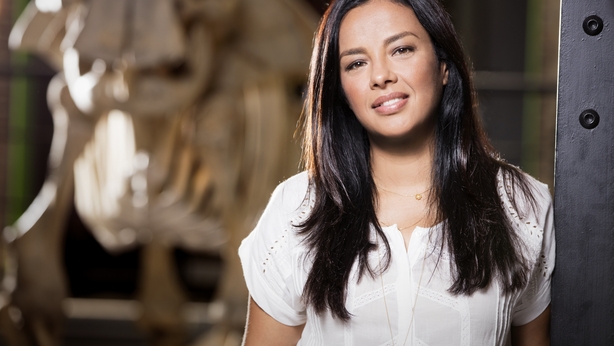 Can I Improve My Memory? 8.00pm Friday, Channel 4
In this one-off special, Michael Buerk presents a unique memory challenge in which three celebrities compete to become experts in unlikely topics they know nothing about.
Fashion presenter Gok Wan is quizzed about the periodic table, veteran broadcaster Valerie Singleton is tested on UK grime artists, and reality star Joey Essex must learn all about William the Conqueror.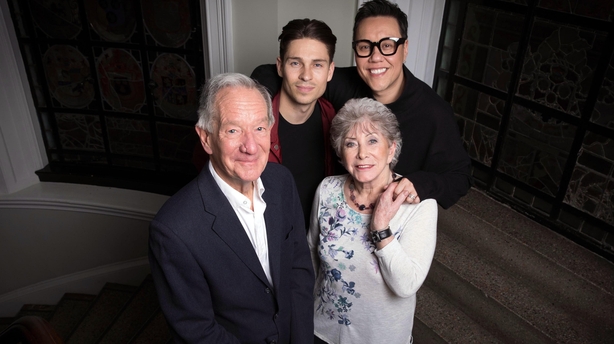 Catchpoint, 6.50m Saturday, BBC One
Paddy McGuinness presents this new game show where contestants need quick reflexes and brains in order to win the cash prize.
Ten giant screens have balls hidden above them which drop from the correct answer. Contestants must think fast because if they choose the wrong screen and miss the ball falling they risk losing their place in the game.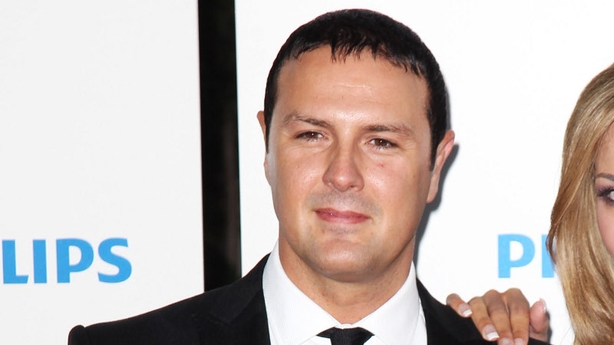 Pointless: the Good, the Bad & the Bleepers, 6.10pm Saturday, BBC One
Presented by Alexander Armstrong and Richard Osman, this special episode is a collection of bloopers, out-takes, funny answers, celebrity contestants and unforgettable moments from ten years of the nation's favourite quiz.
Egypt's Valley of the Kings Uncovered, 8.00pm Sunday, Channel 4
This series follows the adventures of international teams of Egyptologists as they unearth the world's richest seam of ancient archaeology, inside Egypt's Valley of the Kings.
In this episode, archaeologists unlock the mysteries of Egypt's most famous pharaoh, Tutankhamun by unearthing a long-lost box of treasures from inside Tutankhamun's tomb.
Bunch of Kunst: a Film About Sleaford Mods, 9.00pm Saturday, Sky Arts
Nottingham duo Sleaford Mods have been called "The world's greatest rock 'n' roll band" by Iggy Pop and "the soundtrack to post-Brexit Britain" by the Guardian.
Jason Williamson, a former chicken factory worker and father of two, his band mate, beatmaker Andrew Fearn, and their manager Steve Underwood, avant-garde bedroom label owner and former bus driver, have won over fans with their brutally honest lyrics and DIY ethos.
Following them on their two-year journey from Sherwood to chart success, Christine Franz's official documentary feature tells the story of three guys taking on the music business on their own terms.

New to Download
ReMastered: The Miami Showband Massacre, from Friday, Netflix
Ambushed by Ulster loyalists, three members of the Miami Showband were killed in Northern Ireland in 1975 on their way home from a gig. Was the crime linked to the British government?
The OA, from Friday, Netflix
More than two years after the launch of the opening season, this acclaimed sci-fi drama returns for a second run. Star and creator Brit Marling is back as the woman with incredible abilities.
The Dirt, from Friday, Netflix
In this dramatization of infamous US rock band Mötley Crüe's no-holds-barred autobiography, the band hits the monster highs and savage lows of heavy metal superstardom.
Ending this weekend
Daniel and Majella's USA Road Trip, Sunday, RTÉ One
In the third and final instalment, Daniel and Majella meet Sandy and Dick Murphy, the owners of South Dakota's one and only Irish gift store.
They also get a unique view of the Black Hills of Dakota, partake in a yoga class at the foot of Mount Rushmore and they take a trip to Deadwood - the setting for Calamity Jane.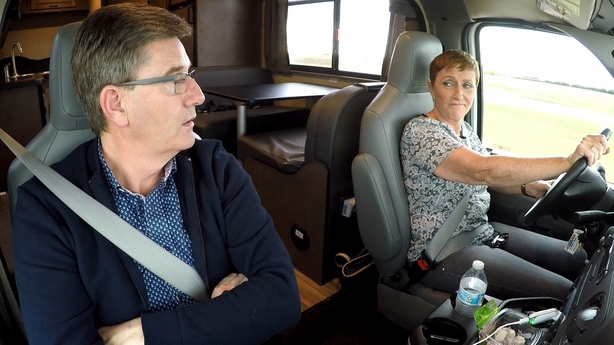 Baptiste, 9.00pm Sunday, BBC One
Edward (Tom Hollander) is devastated as he deals with the aftermath of a murder while Julien (Tchéky Karyo) and Genevieve (Jessica Raine) try to suss out the people working closest with them.
The case then takes a dangerous turn when an attempt is made on their lives, and Julien suspects the depth of corruption runs deeper.
Traitors, 9.00pm Sunday, Channel 4
In the final episode of the spy thriller set starring Emma Appleton and Keeley Hawes, Feef (Appleton) is in the hands of a far more ruthless adversary now that Caspar (Michael Landes) is running the American intelligence agency.
Say Yes to the Dress, 8.00pm Friday, TLC
In this American version of the hugely popular show, host Randy Fenoli looks back at his favourite appointments, including a Boston Maraton bombing survivor.
Weekend movies
Hitchcock, 2.00am Sunday, Channel 4
Anthony Hopkins, Helen Mirren, Danny Huston and Scarlett Johansson star in Sacha Gervasi's drama that's loosely based on a key period in influential filmmaker Alfred Hitchcock's life: putting Psycho together.
The 39 Steps, 2.05pm Saturday, BBC Two
One of Alfred Hitchcock's early crackers, this is a splendid adaptation of the John Buchan novel about Robert Donat chasing and evading secret agents around Scotland, while being handcuffed to Madeline Carroll.
The Ones Below, 11.05pm Friday, BBC Two
David Morrissey stars in this psychological thriller about a couple expecting their first child who discover an unnerving difference between themselves and the couple living in the flat below.
Clueless, 1.55pm Sunday, Comedy Central
I've seen this marvelous film at least a dozen times and it never wears thin, with Alicia Silverstone an absolute treat in her breakout role as Cher, the school style queen and matchmaker supreme. 'What-ev-er!'
Don't Miss
All Round to Mrs Brown's, 9.15pm Saturday, RTÉ One/BBC One
There's a whiff of Marmite about Brendan O'Carroll's creation – but there's no denying its massive popularity.
Back for a third run of their chat show, Agnes and the family are joined for more fun, with celebrity guests, including former Desperate Housewife Teri Hatcher, comedian Rob Beckett, English football pundit Chris Kamara, renowned actress Anna Friel, plus music from Calum Scott and Naughty Boy.
Box Set Binge
The Goldbergs, All 4
Easily the loudest show in television history, this engaging sitcom set in the 1980s has largely been off-radar on this side of the Atlantic during the course of its six seasons.
The premise is as straightforward as they come. Budding film-maker Adam has plenty of material to work with, between his overbearing mum Beverly, hot-tempered dad Murray, rebellious sister Erica, emotional brother Barry and lothario grandfather Pops.
Click here for full TV listings